Hosting an event as a blogger is of significant progress. I am so glad this first adventure was with Legume Affair. It was not only fun but has created a collection of noteworthy recipes. 
Why are legumes so popular?
Legumes are an extremely valuable source of proteins for a vegetarian based diet. It comes in all shapes, sizes and colours. The common ones we pick up often may be the lentils, the green mung bean and some beans. It is interesting to note that they also include the peanuts and the tamarind. Legumes are convenient to store pack and keep making it even more popular. they are not overwhelming in volume which attracts some to it. In addition, they do not have a characteristic taste or odour so is easy to incorporate them in different cuisines.
Being a reliable source of protein we tend to collect a good amount of recipes towards them and add a bit to every meal. so here is a collection for you.
We had eleven bloggers and two non-bloggers support this event.
Here is what the bloggers have contributed
Broccoli, Green channa and Peas tikkis from Priya
Black eye peas and mung bean in fragrant tomato sauce from Lisa
Baingan pakora from Geetanjali
Moong dal kichadi from Kalyani
From the non-bloggers
We have my dearest friend, Ciya and all-time supporter of the blog emailing the recipe for beetroot parippuvada, a healthier twist to the classic lentil fritter.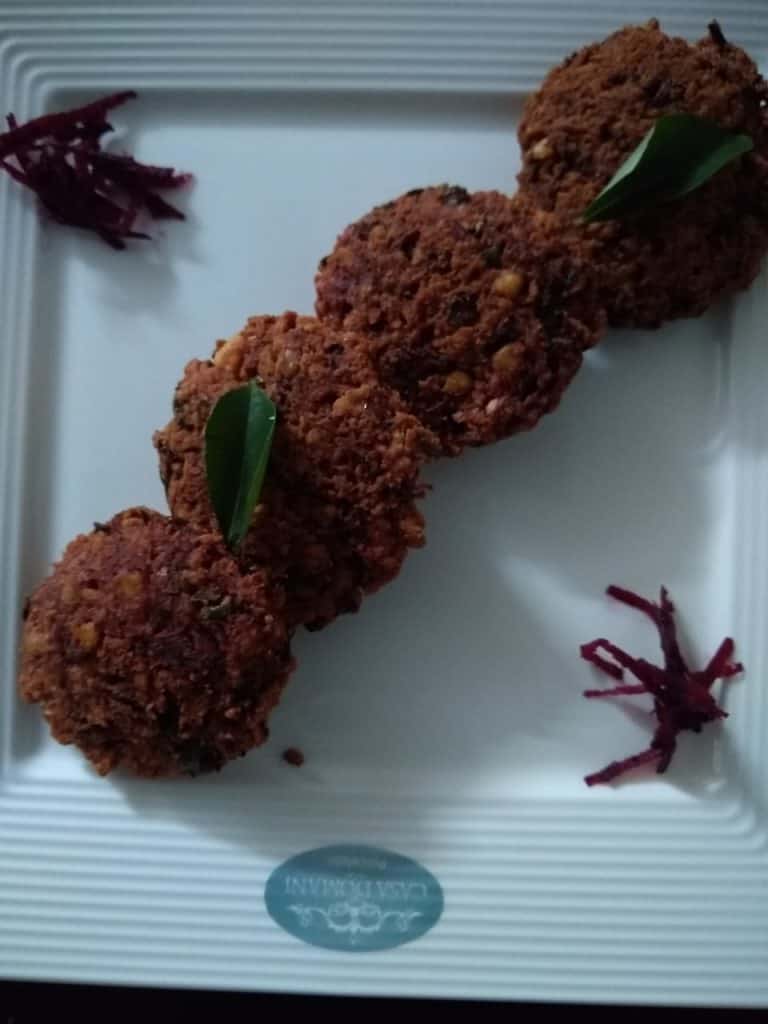 Ingredients 
Channa dal  1C
Toor dal..1/4 C
Green chilly chopped 2
Ginger 1/4 inch chopped
Curry leaves
Beetroot grated 1
Onion chopped 1
Salt to taste
Soak dals for 2-3 hours. Grind the dals to a coarse consistency. Mix the green chilly, ginger, onions, curry leaves and grated beetroot and salt to the dal. Combine well. Make lime size balls and flatten it on the palm of your hand. Fry in oil at medium heat.
Then we have my inspiration, dearest mom sending in her recipe for Pancharathana mixture, a five legume combo for teatime.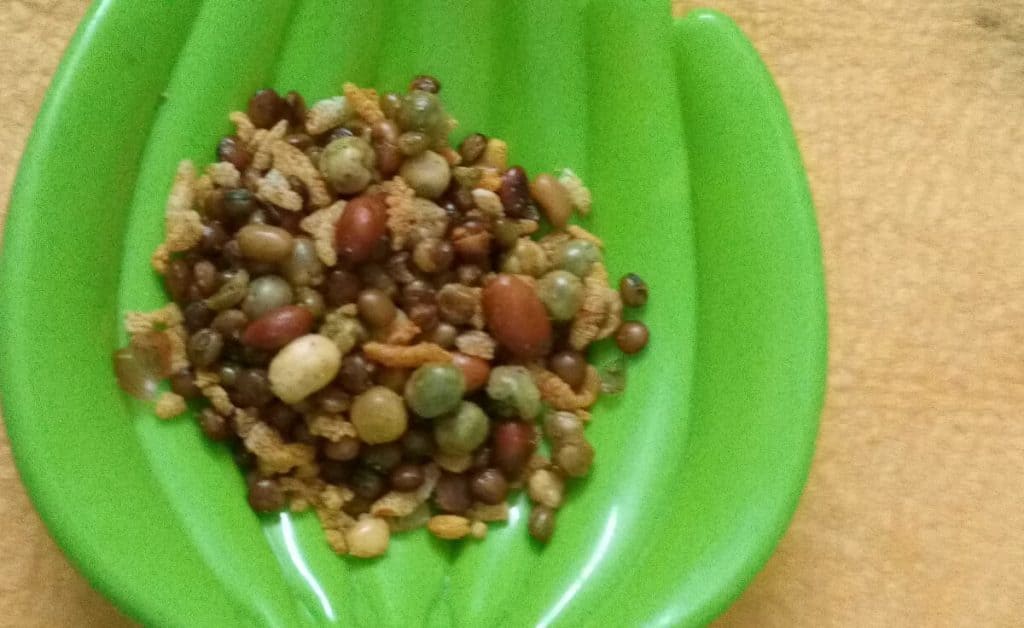 Ingredients 
Brown lentils 1/4 cup
Dry peas 1/4 cup
peanuts 1/4 cup
Green gram 1/4 cup
Moth beans 1/4 cup
Poha 1/4 cup
Curry leaves
Red chilli powder 1 tsp
Salt as per taste
Oil for frying
Soak beans overnight. Wash, drain and set aside.  In a small bowl mix the salt and chilli powder and keep ready. Heat oil for frying and deep fry each of the soaked beans till crispy and drain. Add them to a mixing bowl and sprinkle salt and red chilli powder. Fry the peanuts, the poha and the curry leaves one after another and add them to the mix. Toss well and adjust seasoning. Cool and store in a jar to serve at tea time.
I am very sure you all will enjoy this immense collection of recipes.
I am extremely thankful to Lisa for the opportunity and constant guidance to make it a fuss-free host and the brilliance of Susan to make an event just for Legumes, the MLLA. 
Have a lovely weekend and tag us when you make these recipes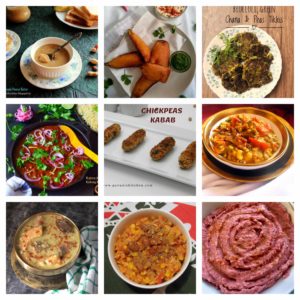 MLLA Event Roundup