Nick named the "Friday mosque,"  Masjid Jamek was an pleasant escape from the glaring mid afternoon sun of Kuala Lumpur.
The first brick mosque of Malaysia, Masjid Jamek  brings alive Moorish and mogul  architectural designs.  Built complete in 1907, the cool white interiors and elegant arches stand prestigiously  on the banks of River Lang and Gombak.  Deriving a part of its name "jamek"from Arabic meaning "congregation," it is indeed a prayer spot still overflowing on Friday's for prayer.
The mosque designed by Authur Benison  Hubbock,  includes triple domes flanked by two minarets.  Designed in brick and plaster,the minarets stand out amidst the surround tall  modern skyscrapers.
The central large dome houses the main prayer hall.  With interiors of cool white reflecting white marble the mosque is impressive.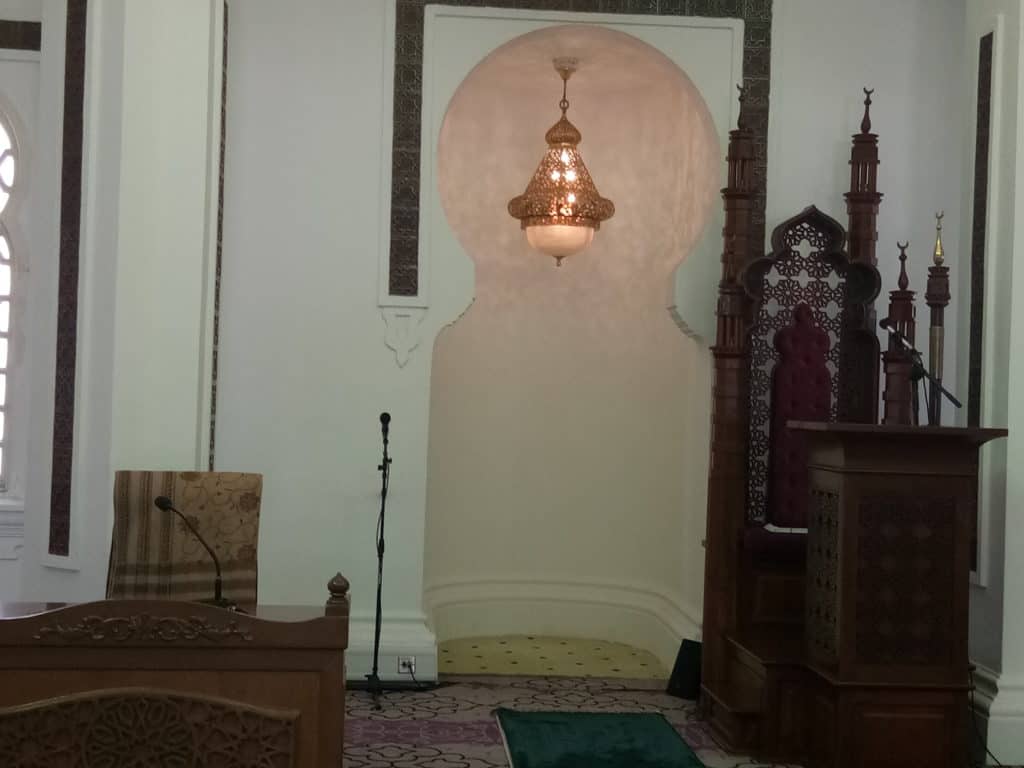 Admission to the mosque is all day long except for the prayer times.
An interesting chart which caught our attention was a description  of the interrelationship between Christianity, Islam and Jewish. This further helps to emphasize the feeling of oneness.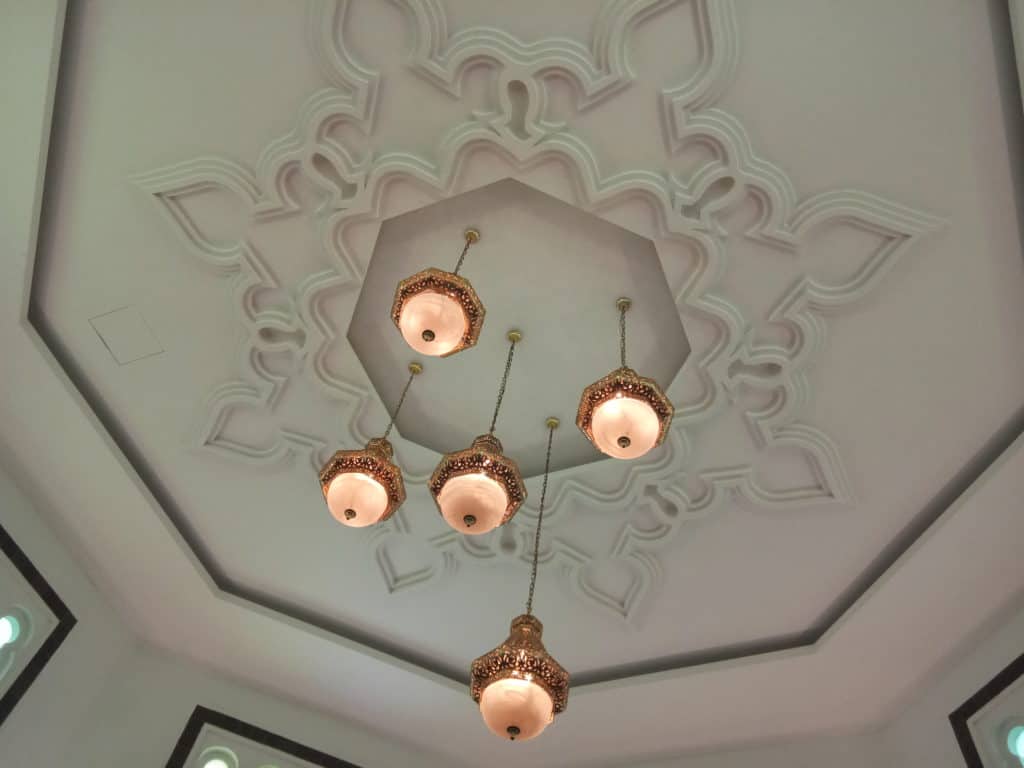 Pointers
 Dress modestly for most of the colonial places as these are all places of worship.

You can, however, borrow a robe at the entrance(very well organized )

Eating, smoking or drinking is not advisable  at premises.

The Masjid Jamek is waking distance from the central market and well connected by LRT, buses and other modes of transport.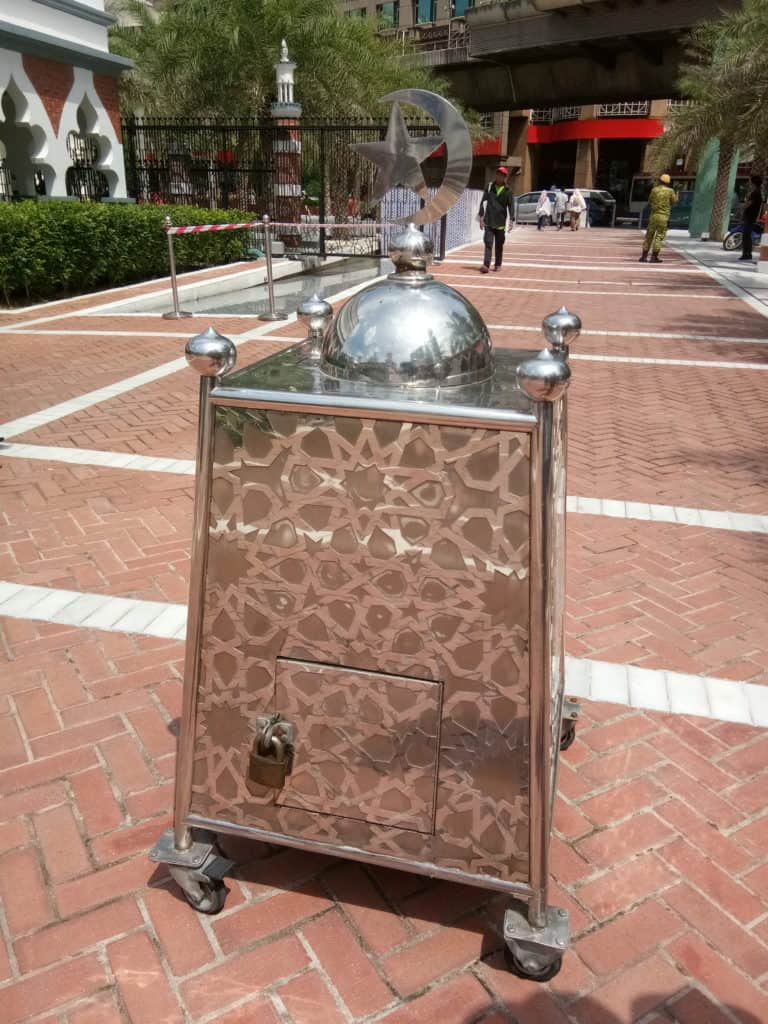 Read more on visiting Malaysia.. leaving a few links for your ease