Today was one of these days I wanted to devote to myself.. All were out,  The household quite I was to have lunch by myself.  Yes I am in those days totally,  shamelessly  selfish. I make one special thing just for myself. I wanted to  mind my p's today. So,  there was pyjamas , pillows and more p S to follow. Watching a movie (totally by myself without having any disturbance is bliss) "The angry Indian goddess"- I missed the munch.
Pausing the movie for a while,  I rummaged the cupboard for some.. Popcorn. Alas! there was none!!!!
The floating "Idea" cloud
But there was peanuts, and a big jar of mango pickle. Now, thats not quite fun to dip each peanut in the pickle to eat. Quite a daunting task. So there came the giant lightbulb right above my head ( picturise it please).
As the idea cloud floated  in took out a mixing bowl and gave the peanuts a rub all over with the spicy masala of the home made  south Indian style mango pickle. The oil from the pickle good enough to coat all over the peanuts and stick up the masala. Cranking up the heat on the oven and  set to roast the peanut till crisp.
Currently, enjoying the warm tangy peanuts with the perfect spicy,  tangy and engrossing movie. Now it's your turn.
Don't miss this movie special make your movie nights special. Minimal effort and maximum fun.
Try easy snacks to go with such self indulgent days
 To catch me on more musing and recipes don't miss to subscribe.
Here is mixed nuts done the same way.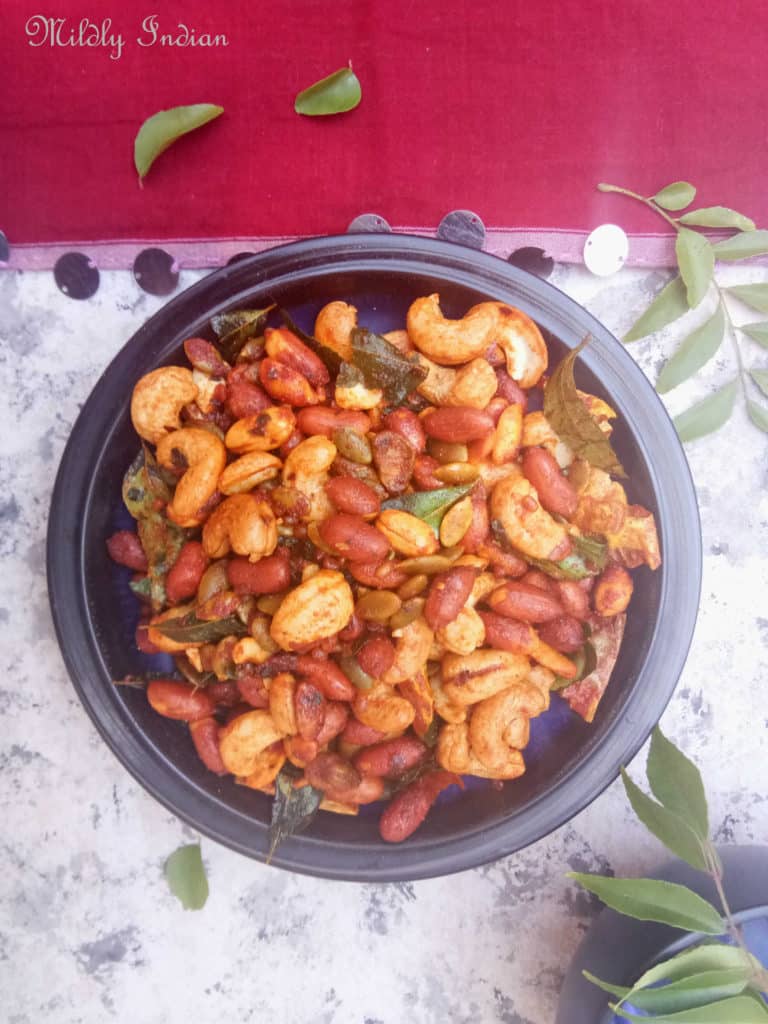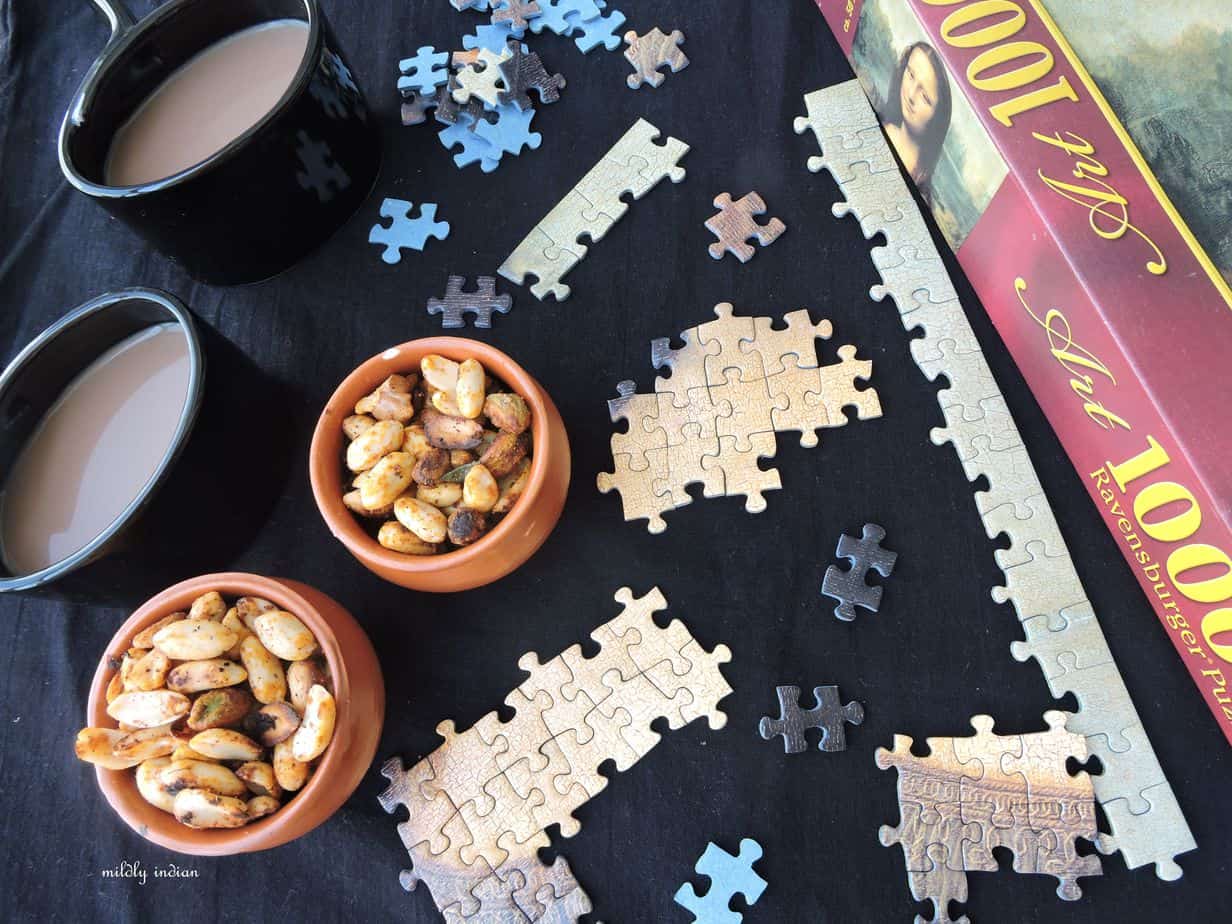 Peanut masala
Movie night special
Ingredients
2

cups

peanuts

skinned

2

tbsp

mango pickle

masala
Instructions
Preheat the oven at 160 degrees.

In a large mixing bowl, add in the peanuts and the mango pickle masala.

Mix in the masala well in the peanuts and leave it for two minutes

Place the peanuts as a even single layer on the baking tray.

Bake the peanuts at this low oven temperature for about 12 minutes.

Remove the baking tray and cool the peanuts for a while for them to turn crispy

Enjoy with a cup of tea

To store , cool the peanuts and place in a dry airtight bottle.
Notes
You can change the nuts you use and change them for pistachios, almonds or macadamia nuts.
Nutrition
Serving:
50
g
Calories:
1418
kcal
Carbohydrates:
36
g
Protein:
66
g
Fat:
124
g
Saturated Fat:
21
g
Polyunsaturated Fat:
36
g
Monounsaturated Fat:
61
g
Sodium:
757
mg
Potassium:
1718
mg
Fiber:
22
g
Sugar:
10
g