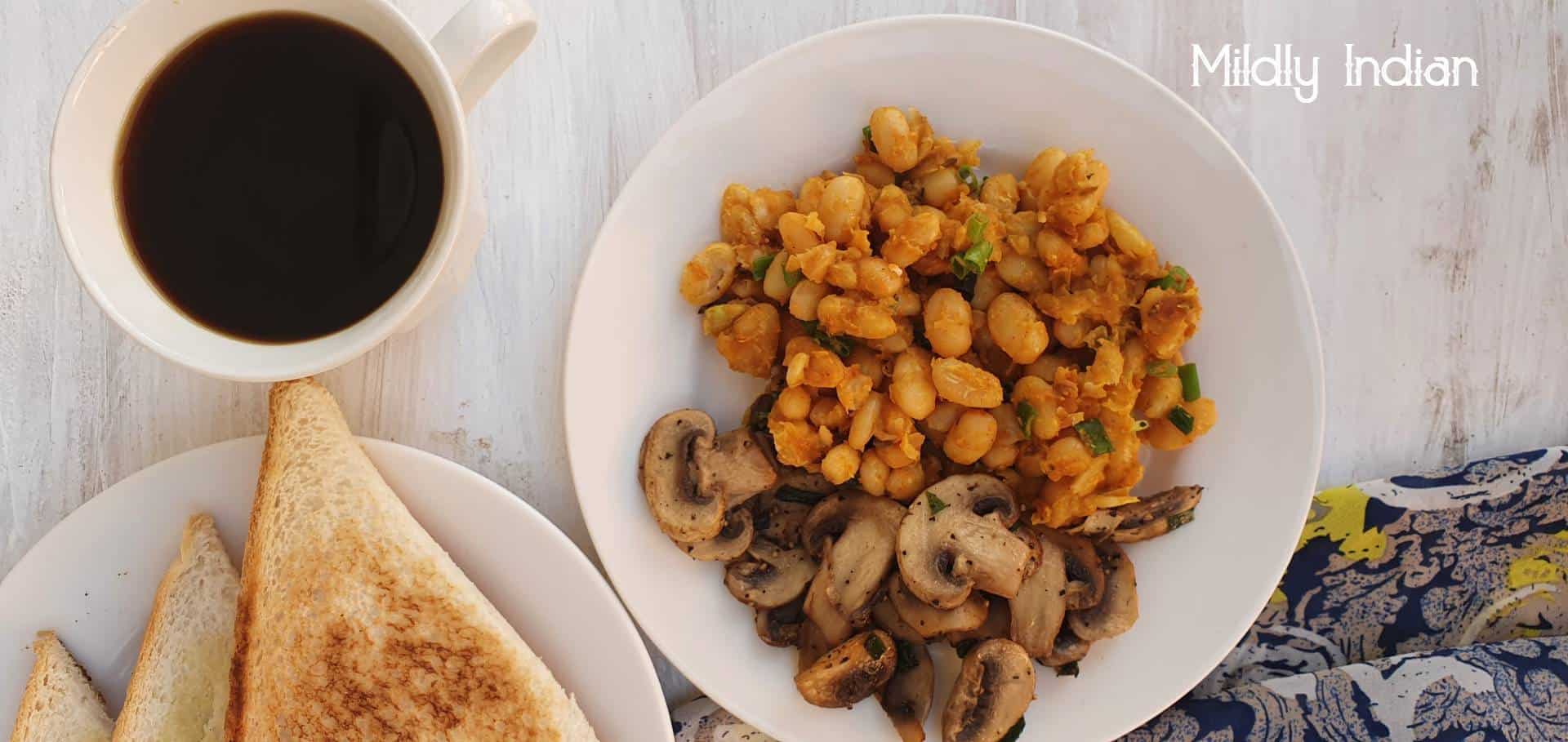 Spicy scrambled white beans.
Gluten-free, protein-rich breakfast
Drain the cooked white beans and set aside.

Heat the tsp of oil in a pan and add the beans to it.

Add the salt, chipotle paste, and roasted cumin powder.

Saute well till the spices get evenly mixed. and simmer till all the liquids are dried up.

Try not to stir a lot so it doesn't turn mushy.

Add the green onions and stir and mix well.

Serve warm with toast.