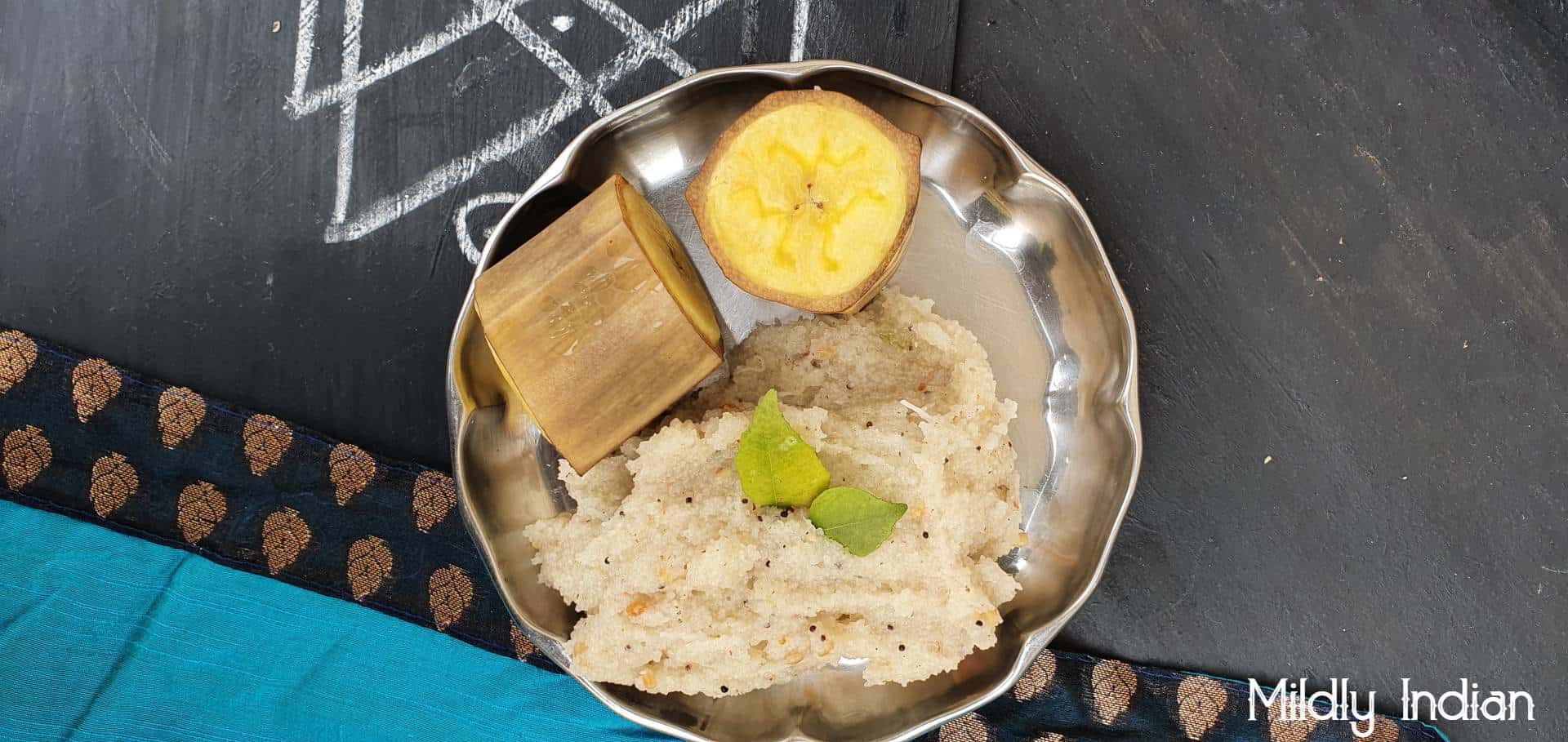 Steamed Plantain Banana.
Gluten free, grain free, oil free easy breakfast.
Set water in your steamer with a steamer plate. and let the water come up for a gentle boil.

Wash and cut the plantain about 2 inches thick cuts.

Place these pieces space out in the steamer.

Steam for 15 minutes and let it stand for 5 minutes before opening.