The lesser-known horse gram has a distinct aroma and taste and is quite popular in rustic South Indian cooking. Known to give you energy in horsepowers, this bean did not honestly work with me in the forms that my mom introduced. This was reintroduced by my sis in law.  Somehow I liked it a lot at her place. This recipe is a modified version of what she shared with me.
Horse gram in Indian cooking
If you are now stuck with the image of the galloping horse now, like me, then bear with me till your reach to the end.
Cultivated from the Neolithic ages, this bean was often fed to the cattle and kings horses for the protein content. Small amounts of this been made to the kitchen of the poor, where the stomachs had to be satisfied. But that did not limit the flavour profile created around this bean. This undervalued bean ranges from deep red to beige in colour.
The capability of growing in scanty irrigation makes this bean a much viable source of protein to feed the masses. This is indeed the very reason it was popular as cattle feed. Having grown in the wild the bean is a lot tougher than its equivalent counterparts and required long soaking and cooking time. Sprouted beans are more promising as well and they improve the digestibility of the bean.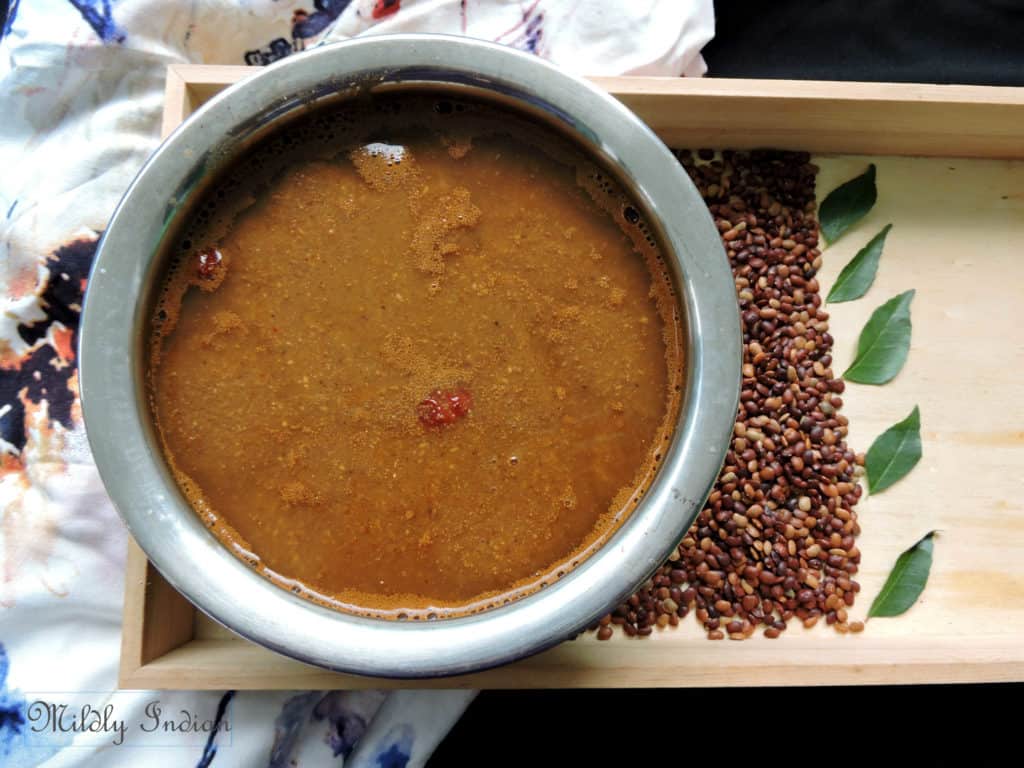 The nutritional benefit of horse gram
 Ideally, this bean should be placed under the super bean zone due to its nutritional content
Widely regarded in ayurvedic medicine for the treatment of intestinal issues to low sperm counts, this bean is consumed often in the rural region as "Food is medicine"

Called as Ulavu, Kollu, Muthira, Kulith or uzhuval, the Horse gram calculates a high 22percent of protein content.

Used as a winter bean, this is a very low-fat option for weight watchers.

recommended towards women with high menstrual bleeding and anaemia, the horse gram improves the iron content of the body.

Gastric ulcer healing, reduction of flatulence, reduced constipation and general improvement in gut health has been noted upon regular use of this bean.
However, it is contraindicated in patients with gout and high uric acid predilection.
I can promise you that you will hardly find this as a popular Indian restaurant recipe. But once you have this you will absolutely love the flavour of this saaru recipe.
To serve this recipe, try cooked millets and roasted veggies as a combination.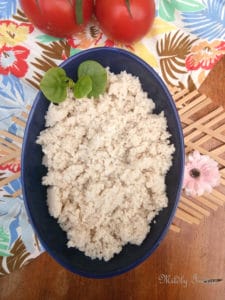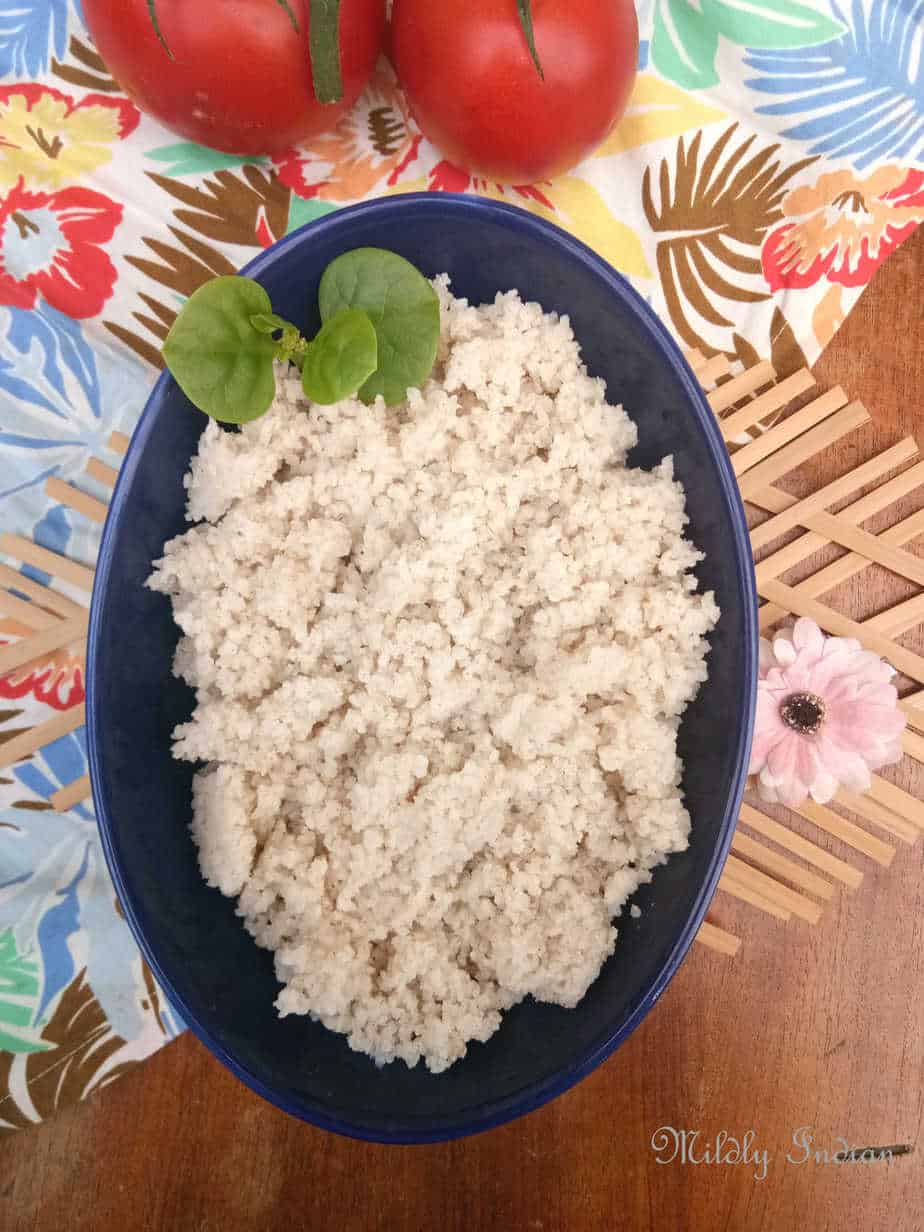 Here are some protein-rich Indian curries for your trial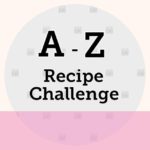 This recipe is added to The A-Z recipe challenge where the fellow bloggers have progressively made their way up to letter "H". It is a collection up here so lookout for the new collection on Horsegram recipes as well.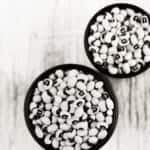 The Recipe is also added to My legume love affair Series hosted by Kalyani
It was a pleasant experience to host this event earlier, here is the collection from that event.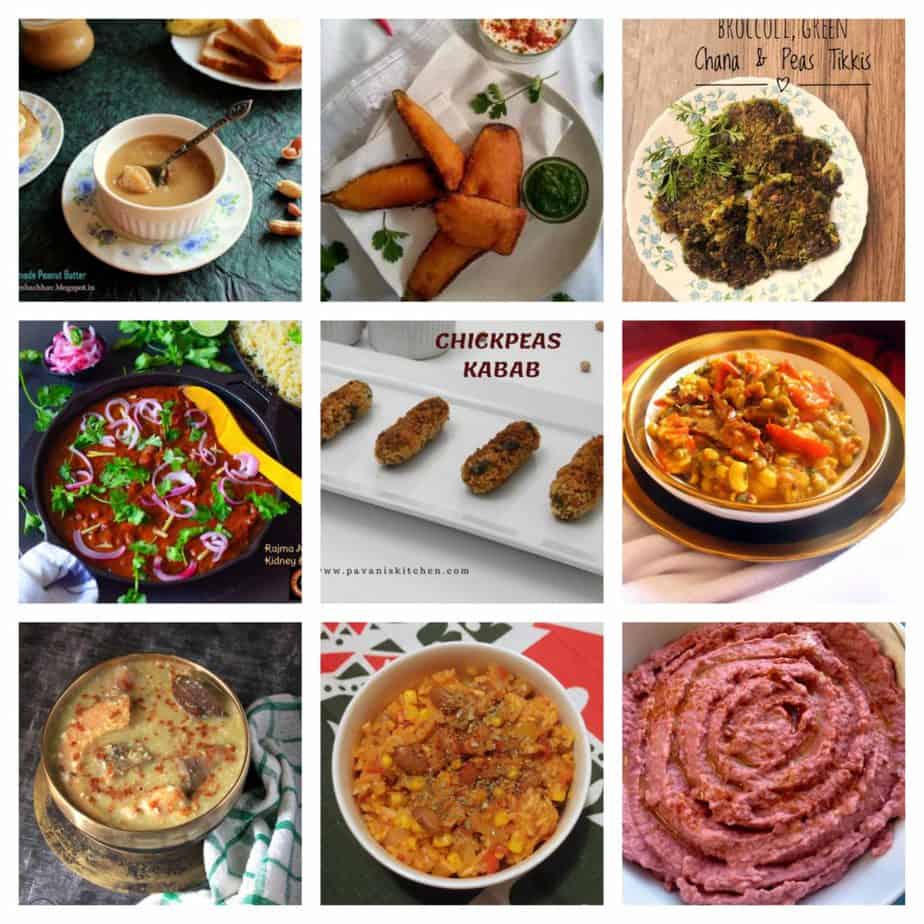 Do check it out this collection.
Don't forget to tag us when you make Kulith Saaru, here is the pin to save it for later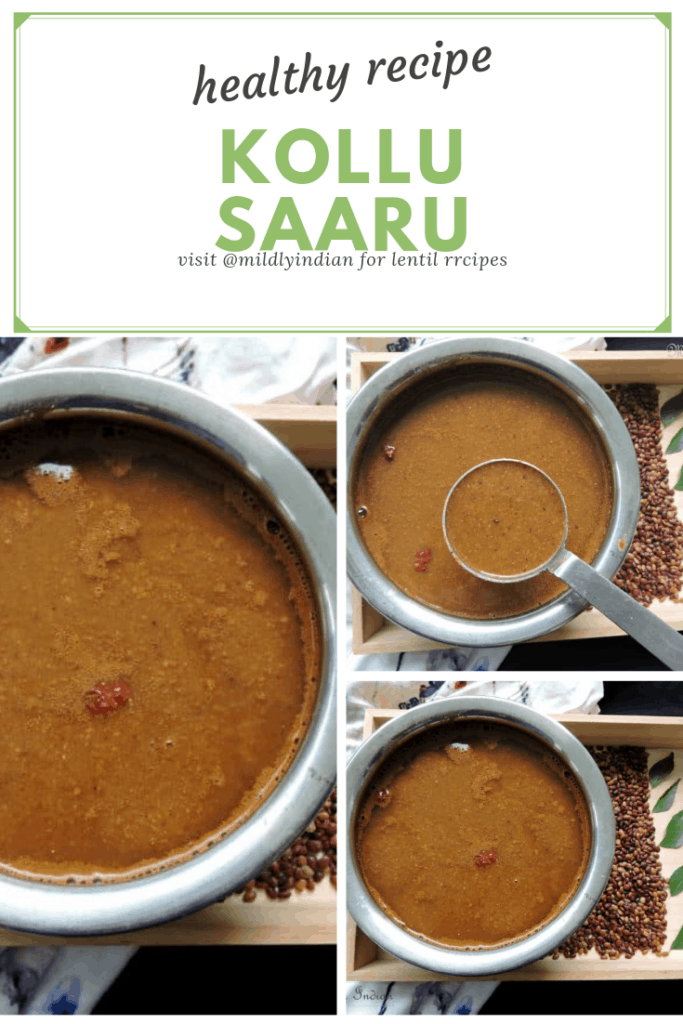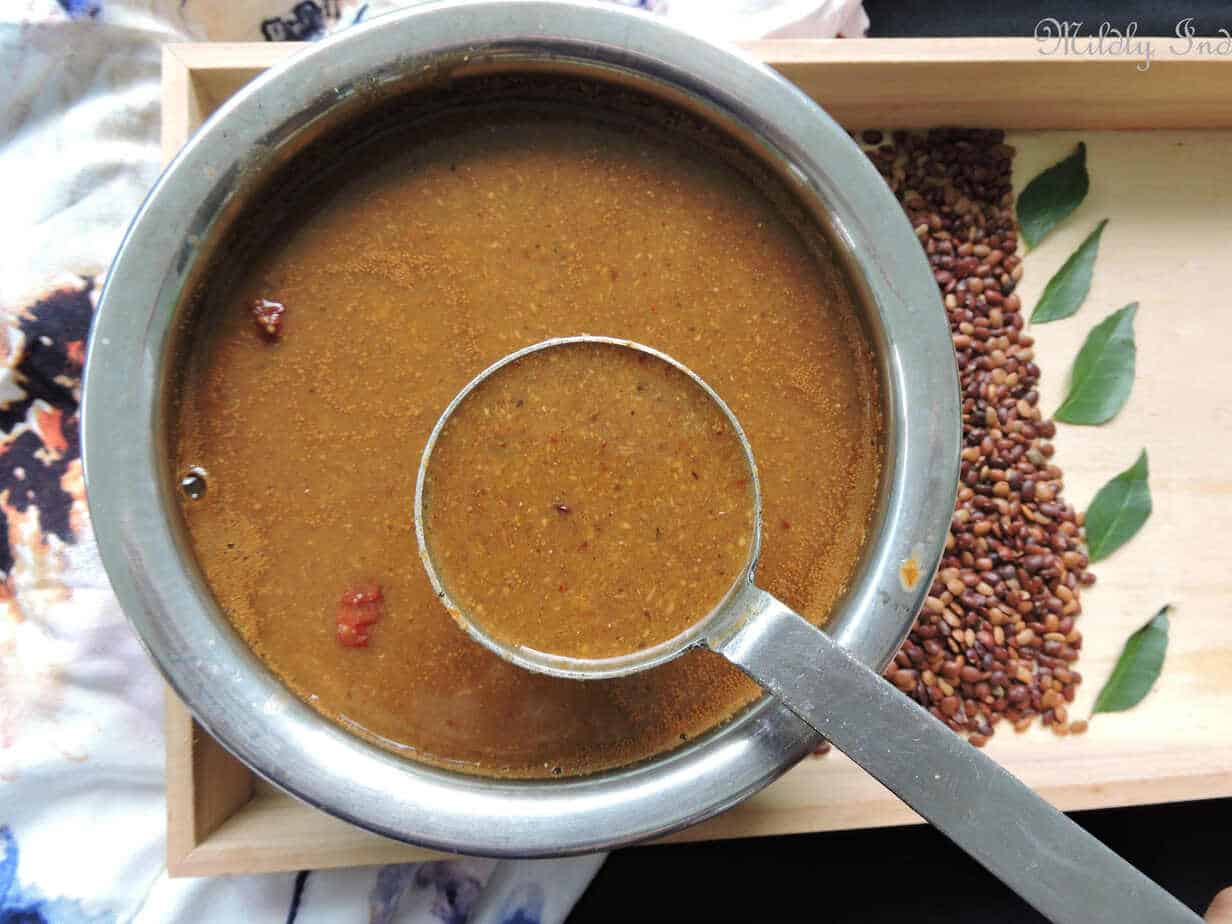 Kulith saaru
Horse gram curry
Ingredients
To pressure cook
1/2

cup

horse gram

2.5

cups

drinking water
For the masala
1

tbsp

coriander seeds

2-3

tbsp

dessicated coconut

4-5

dry red chilli

10

curry leaves

salt to taste

1/4

tsp

cumin seeds

1/4

tsp

turmeric powder

1

pinch

Asafoetida
for the tamarind pulp
1

lime sized ball

tamarind

or 1/2 tsp tamarind paste conc.

1/4

cup

Water
for tempering
1

tsp

coconut oil

( any cooking oil is fine)

1/4

tsp

mustard seeds

1/4

tsp

cumin seeds

4-5

curryleaves

1

dry red chilli

broken into bits
Instructions
Collect all the ingredients needed for the preperation

Wash and drain the horse gram to remove any impurities.

Add the 2,5 cups of water and pressure cook the horsegram for about 4-5 whistles

Release pressure naturally (about 10-15 minutes)

Gently mash the cooked horse gram and set aside

Mean while, Dry roast the coconut, the curry leaves, the coriander seeds, chillies and cumin seeds till aromatic

Make this mix into a smooth powder and add 1 ladle full of the horse gram plus the cooking liquid and grind further into a smooth paste

Into a wok add the oil and ingredients for the tempering

When the mustard seeds crackle, add the cooked mashed horse gram and the masala paste prepared.

Add salt to taste and the tamarind pulp

Simmer this for about 6-8 minutes

the Saaru is now ready to serve