It is summer for my mom, the scorching sun in the sky means just one thing for my mom, "vattals and vadam" season.  Vadams and vattal sundried( the grain and vegetable bits,)  are absolutely a summer thing. Meticulously done every year by my mother is a little batch of each type.  Vadams are the grain-based sundries and the vattals are the sundried vegetables for seasonal storage.
Arisi karuvadam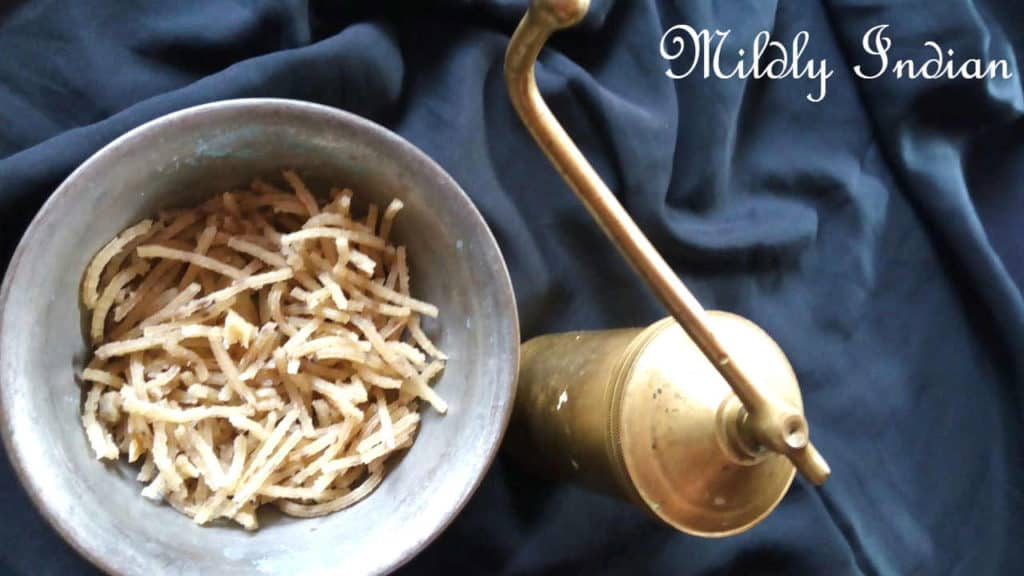 The ground rice cooked in batches with spices and salt and sometimes seasonal veggies are then pressed out into different shapes and dried in the sun. The larger flat spread out versions called "vadam" are a laborious task. In a full swing sun, it's easier to put up some quick karuvadam. The shapes of these are determined by the mould you use. Sometimes even pinched out pieces of the cooked batter called "killu karuvadam" are put out to dry.
 The half sunbaked ones were my favourite when I was young. I used to make all sorts of excuses to get closer to the batch she has put out to dry. Quickly grab a handful of those semi-sticky ones to stuff them into my mouth and run to hide and chew…
 last year I made a small batch and interestingly I saw my kid do the same thing, leaving me in peels of laughter. Some things are so genetic….
Back to the vadam
Once completely dry they are stored in an airtight bin. Yes, my mom still has those huge steel ones which absolutely need two people to open up. As the rainy and cooler months approach, the sundries are deep fried snacks or show up as crunch factors on a rice thali.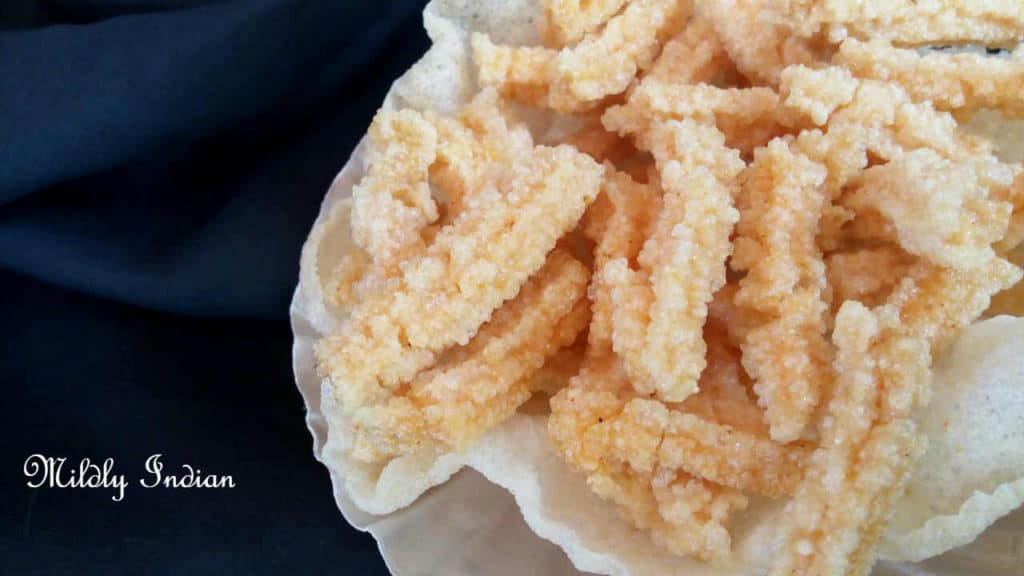 Have to say these rice crunchies are really addictive. They work better than store-bought chips.
This is a post for my mothers meticulous summer work. I have to wait for a while till my topsy-turvy weather gets better with all the seasons turned upside down now with our moves.
Here  is a vattal recipe to make save up this summer
Here is a serving suggestion for the vattal and vadam when you may be low on the vegetables at hand
Save up the recipe for your summer months and if you have summer right now start right away.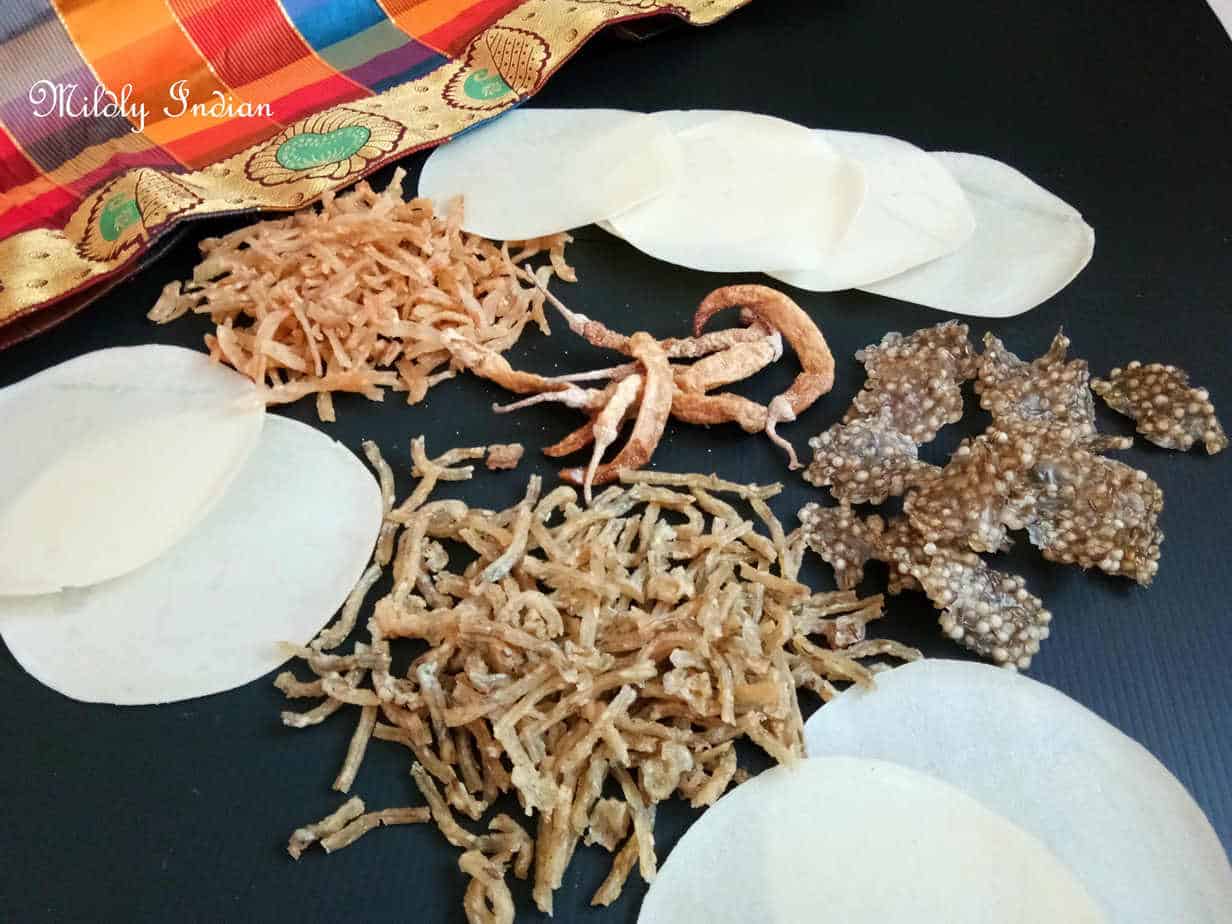 Arisi Karuvadam - Rice sundries
rice based sundried preparation to store for an instant deep-fried snack later
Ingredients
For the sundried karuvadam
2

cups

Raw rice

3-4

Green chillies

salt to taste

1/4

tsp

Asafoetida

( use a small portion of the block if using the solid piece)
Instructions
for the karuvadams
Wash and soak the rice in water, for about 4 hours.

Grind to a smooth batter with salt, green chillies and asafoetida.

cover and set this batter aside to allow it to ferment for 8-10 hours in a cool dark spot in the kitchen. ( preferbly do this in the evening)

Next day morning,boil 6 cups of water in a large wok or pan.

Dilute the fermented batter with 4 cups of water and pour into the boiling water.

Keep stirring constantly until the batter is well cooked.

This is a long process. The completed batter will be glossy and sticky. with most of the water well absorbed and a bit thicker than pouring consistency.

Spread a plastic sheet or clean cloth on a flat surface where there is good sunlight or use a greased sheet pan.

Put the cooked slightly cooled batter in the mould press.

Press out long strings of the batter on the plastic sheet or pinch out small bits of the batter on to the greased sheet pan.

Allow this to dry till sunset.

The surface of the karuvadam will have dried well in the hot sun. But the base will be still sticky.

If possible peel off the vadams and and place them the sticky side up.

Lay the plastic sheet in an airy place yet protected place at night.

Lay them back in the sun for another day

By evening most of the vadams will be ready, some stubborn ones may need a day more in sun

Store these in airtight containers and try to keep them in sun once a month with no moisture entering them
To fry
Set a wok and add the cooking oil at medium high heat

As the oil gets heated up add a small bunch of the vadam and deep fry til the sizzling stops.

Drain on adsorbent paper and serve with lunch or as a snack.