Kalonji pulao (nigella seed infused rice ) is the simplest of recipes on the Indian home menu. I had never expected this to feature on the blog till someone I knew asked me for the rice recipe I cooked…
Honestly, I was so happy they like the flavour. It is one we adore. We often make this often than the popular jeera pulao. The difference made by the nigella seeds is amazing.
Benefits of nigella seed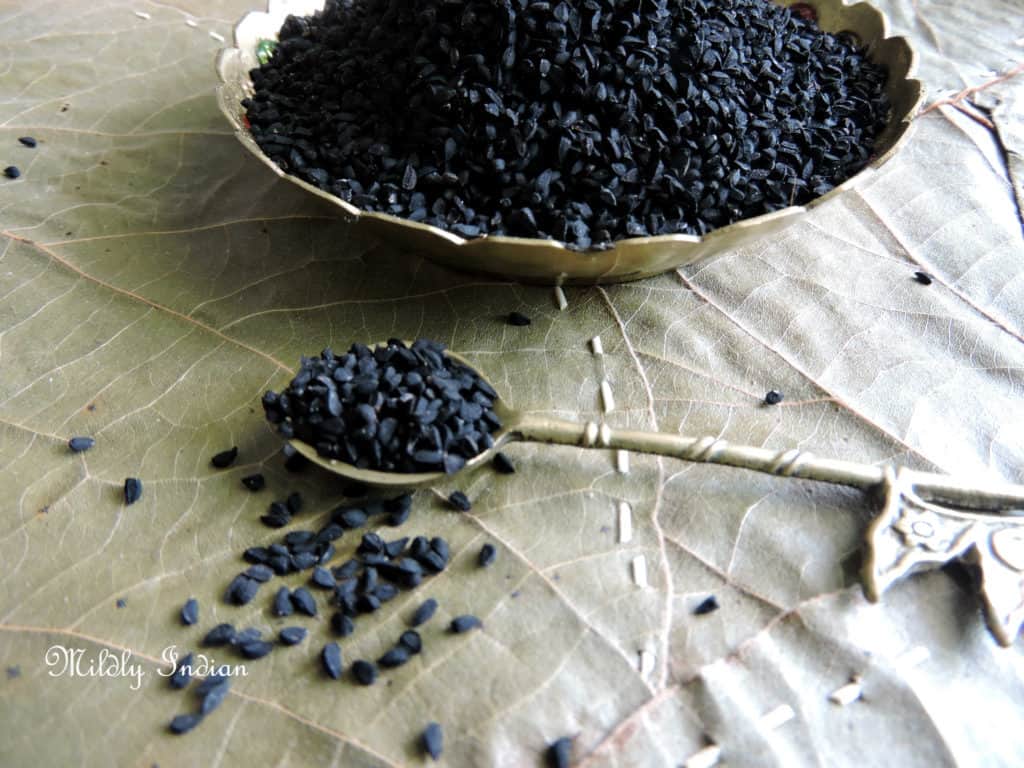 Known as "the seed of blessing", these triangular black seeds have more that 100 identified components which are beneficial.
The nigella seeds are popularly used as oil in treating headaches.

The anti-convulsion properties of nigella seed have been backed by research.

Otherwise known as Roman coriander can be used in diabetes to reduce blood sugar levels.

this black cumin oil has been very effective to prevent hair loss and drying of the scalp.

the research paper about the effects of these seeds towards reducing the brain toxicity due to lead.

research towards the healing effects of these seeds in cancerous cells have also been reported.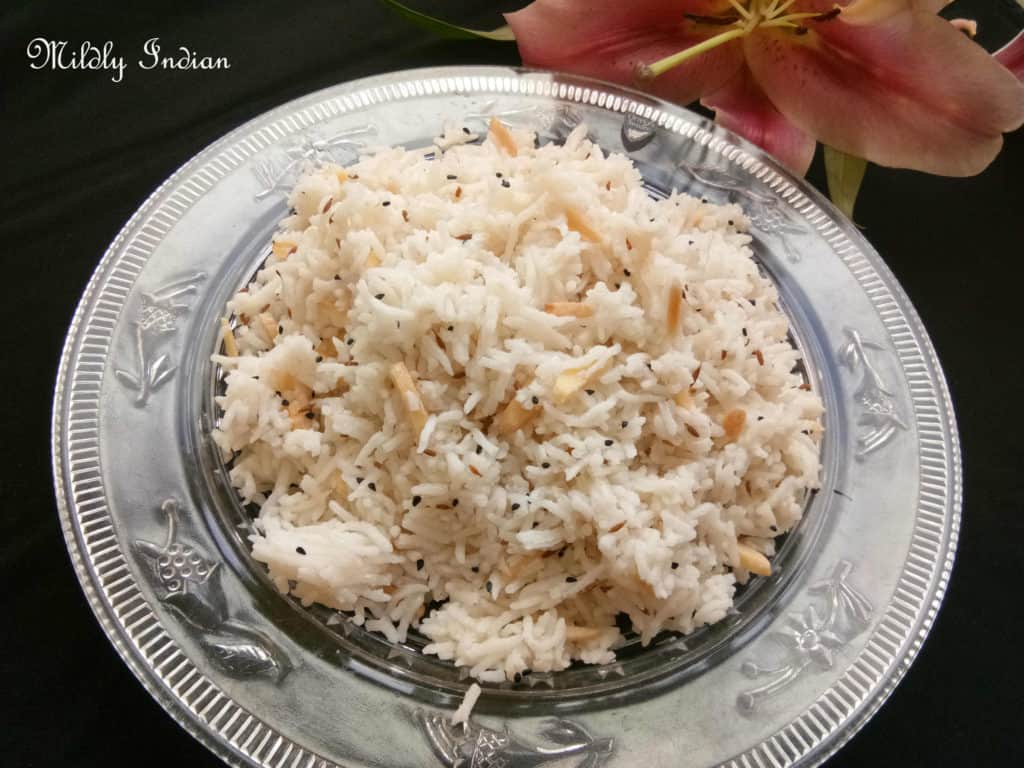 Nigella sativa seeds or black cumin comes into Indian cuisine as an addition to the fried snacks or the tempering in panchphoran. It is a popular addition to Mediterranean cuisine too.  The aroma it gives out upon being roasting is what I that I love about it. Try out my easy version. It is also one of the best ways to refresh some leftover rice if you have.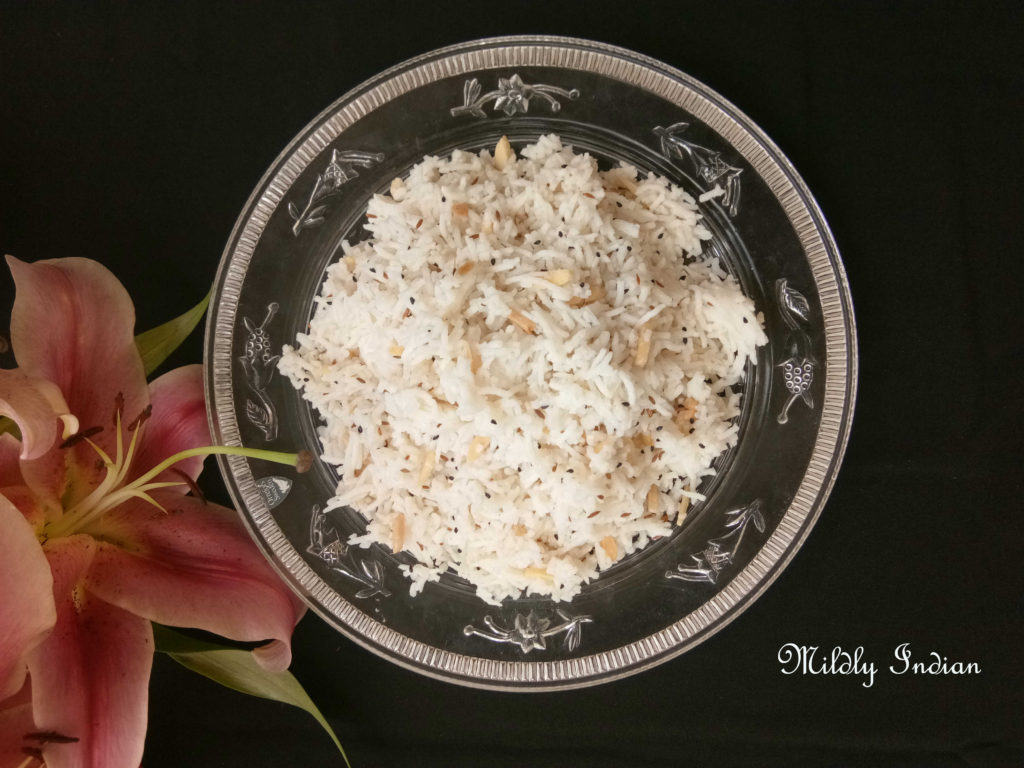 To serve, I would pair this with a hearty bean stew or paneer curry.
here are some more recipes you may want to try
a couple of other popular rice varieties are these
I have also used Kalonji ( nigella seeds) in these recipes
Hope you would like some of these recipes.
Please do rate the recipes when you try them.
For weekly updates try out our Instagram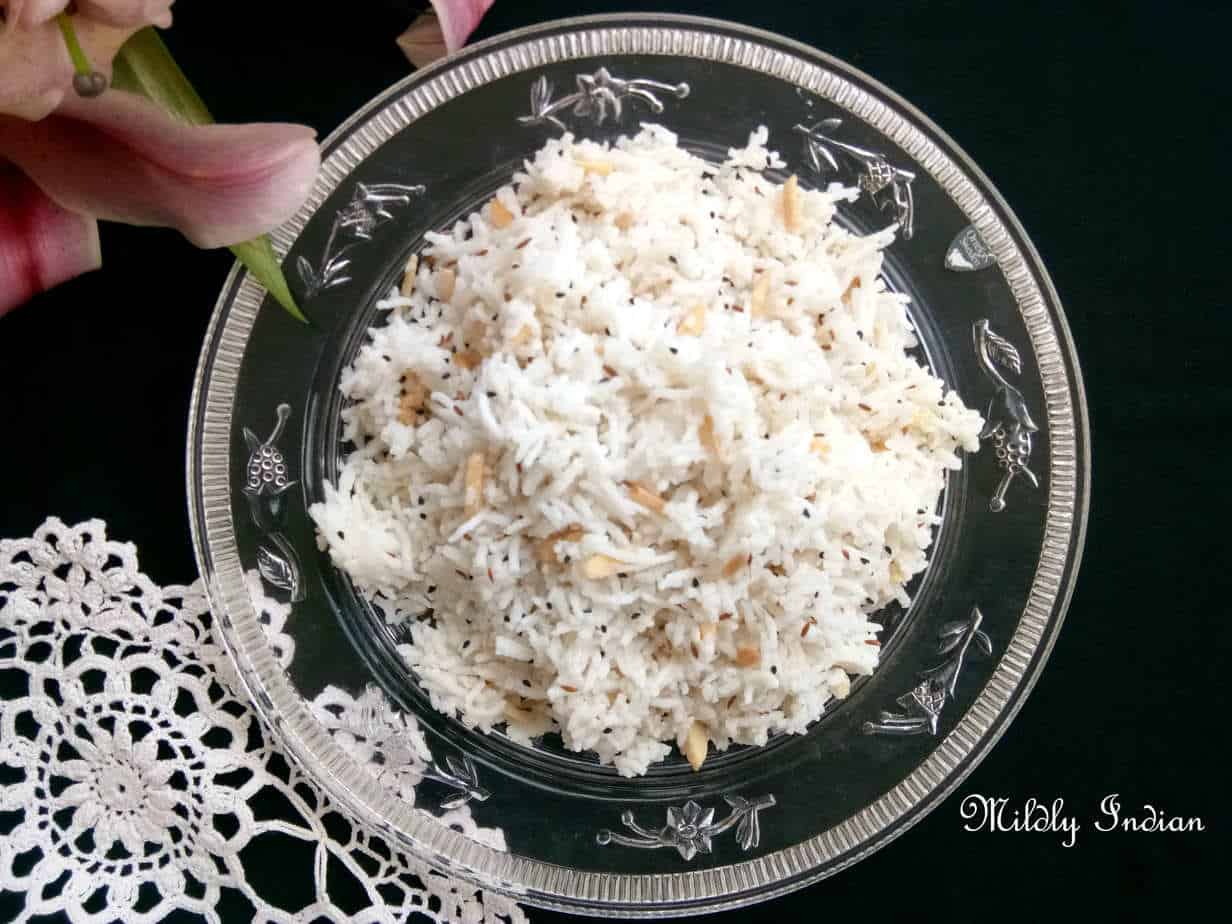 Kalonji Pulao
the simple goodness of nigella seeds
Ingredients
2

cup

rice

cooked, preferable long grain like Basmathi

1

tbsp

butter

oil if you would like to change

2

cloves

1/2

stick

cinnamon

crushed

salt to taste

1

tsp

black cumin

nigella seeds, kalonji

1

tsp

cumin seeds

2-3

pieces

fresh ginger root

crush to add

2

tbsp

almonds

cut pieces ( optional)

mixed herbs

( optional)
Instructions
Fluff the cooked rice and keep ready in a mixing bowl

In a small pan melt the butter and add all the seeds and spices. Keep on a low heat and saute for the nice aroma.   

Pour this over the rice, add salt and mix well

It s ready to serve