As the spring sets in it bring forth the perfectness of vine-ripened tomatoes. The farmer's markets are full of them. There are beautiful Roma, Heirlooms, Cherry tomatoes of different colours, Solano and many many more bright and cheery varieties to go on with. The short life of the tomatoes calls in for this lovely produce to be tackled quickly. When I spot my batch of these beauties, I spend that week dedicated to creating some traditional tomato thokku and another big batch of roasted tomatoes.
Roasted tomatoes are such a lovely burst of flavour to anything that you want to add to it. The oven-roasted tomatoes that I regularly do with garlic and basil are such a handy ingredient. Very often I freeze a batch of them so I can have a quick fix for any meal. 
Here is how I do my set of Over roasted Tomatoes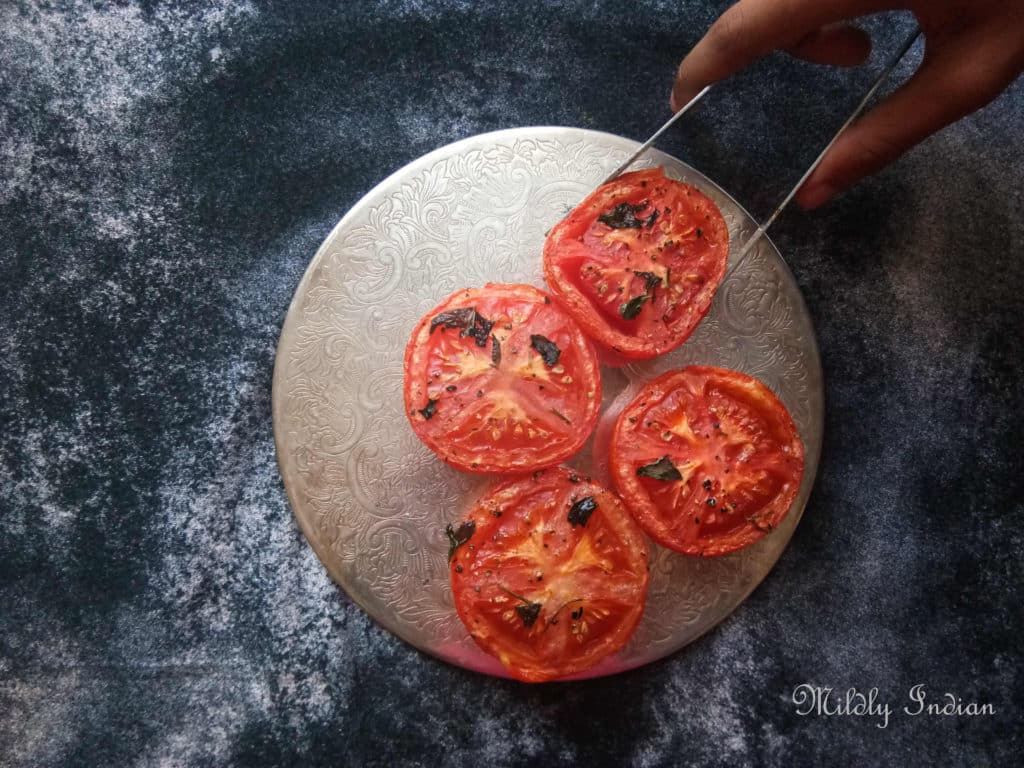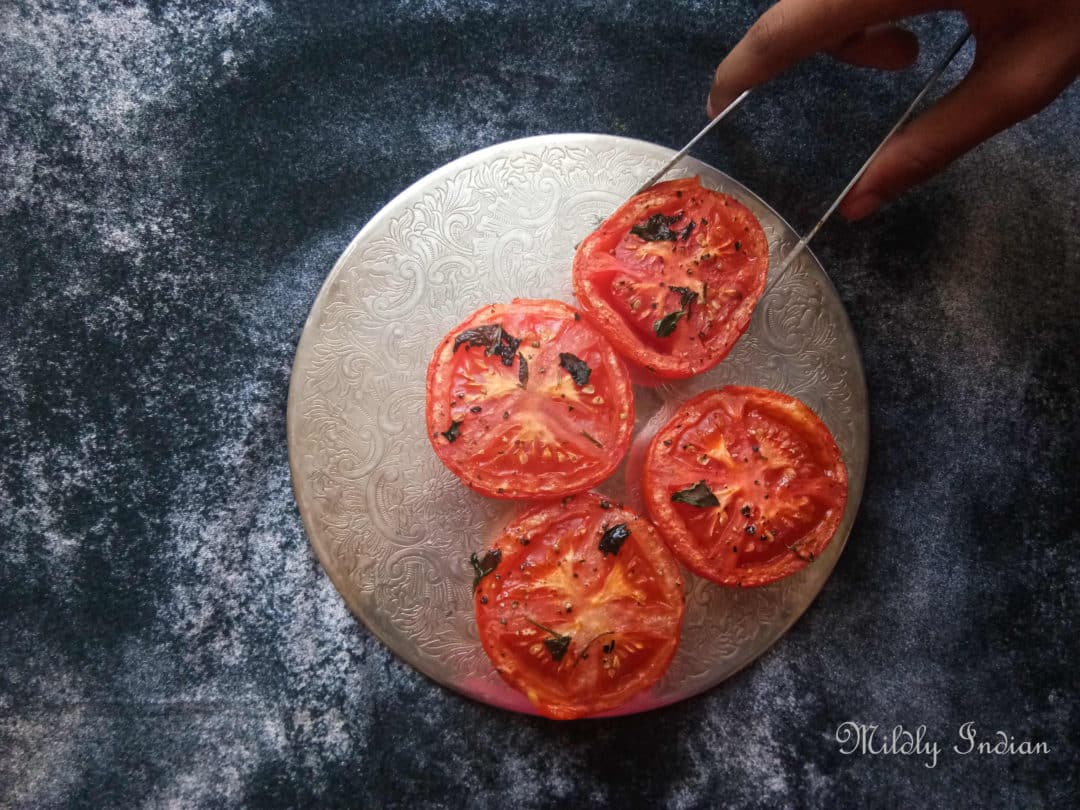 The addition of garlic and basil while roasting creates an aromatic effect and they infuse these flavours perfectly. Hence when we throw them in a bit of pasta or blend them as a dip it hardly needs any more dress up. This is what makes this tomato dip unique as well.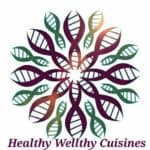 This post goes towards the #dipformychip collection at Healthy Wellthy group. This series was proposed by me keeping in mind the numerous entertaining series we do start from this time of the year. Of course, there is no party without a chip and its dip.
Today I have decided to go a bit on the spicy route. Since oven-roasted tomatoes are ready to go… Some flame tossed jalapenos are the best buddy here. Together with the tomatoes they are such an addictive combination. Guess what!! whichever is the chip you choose is tortilla, rice crackers, good-old potato or even bits of pita bread, this roasted tomato dip recipe satisfies them all. So share around a good platter and celebrate spring.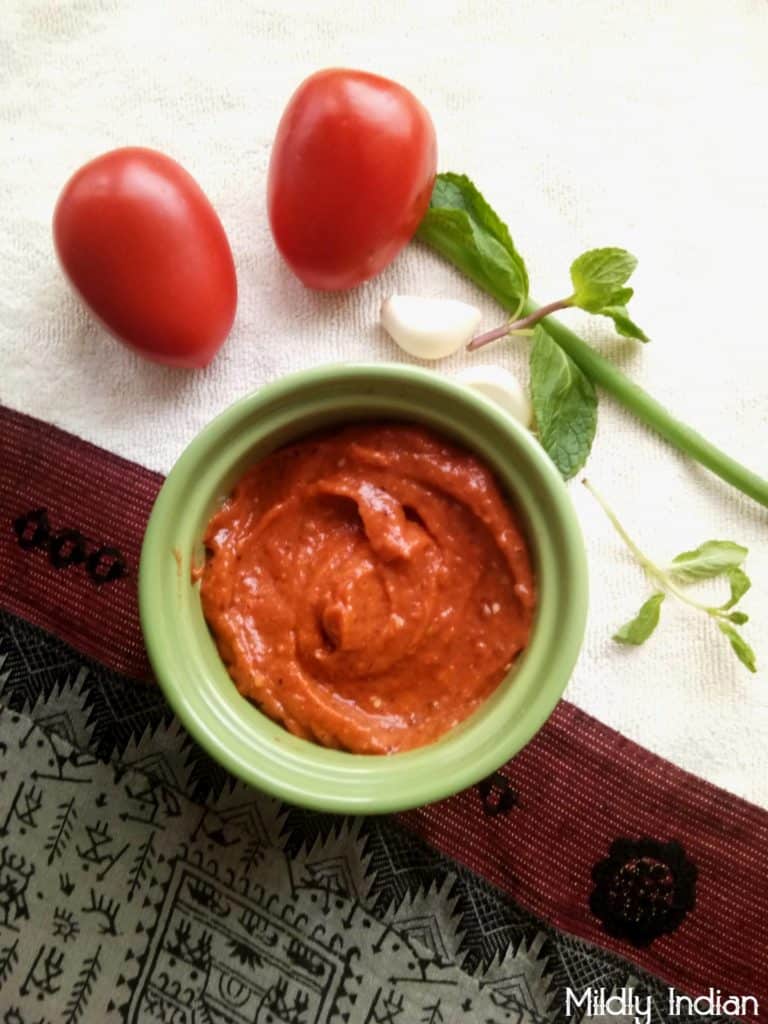 Here are a few more dips my fellow bloggers have come up with, try them too. A couple of dips, a bowl of chips and good company is just perfect destress. So don't miss to check out these beautiful creations and have a fun-tastic time.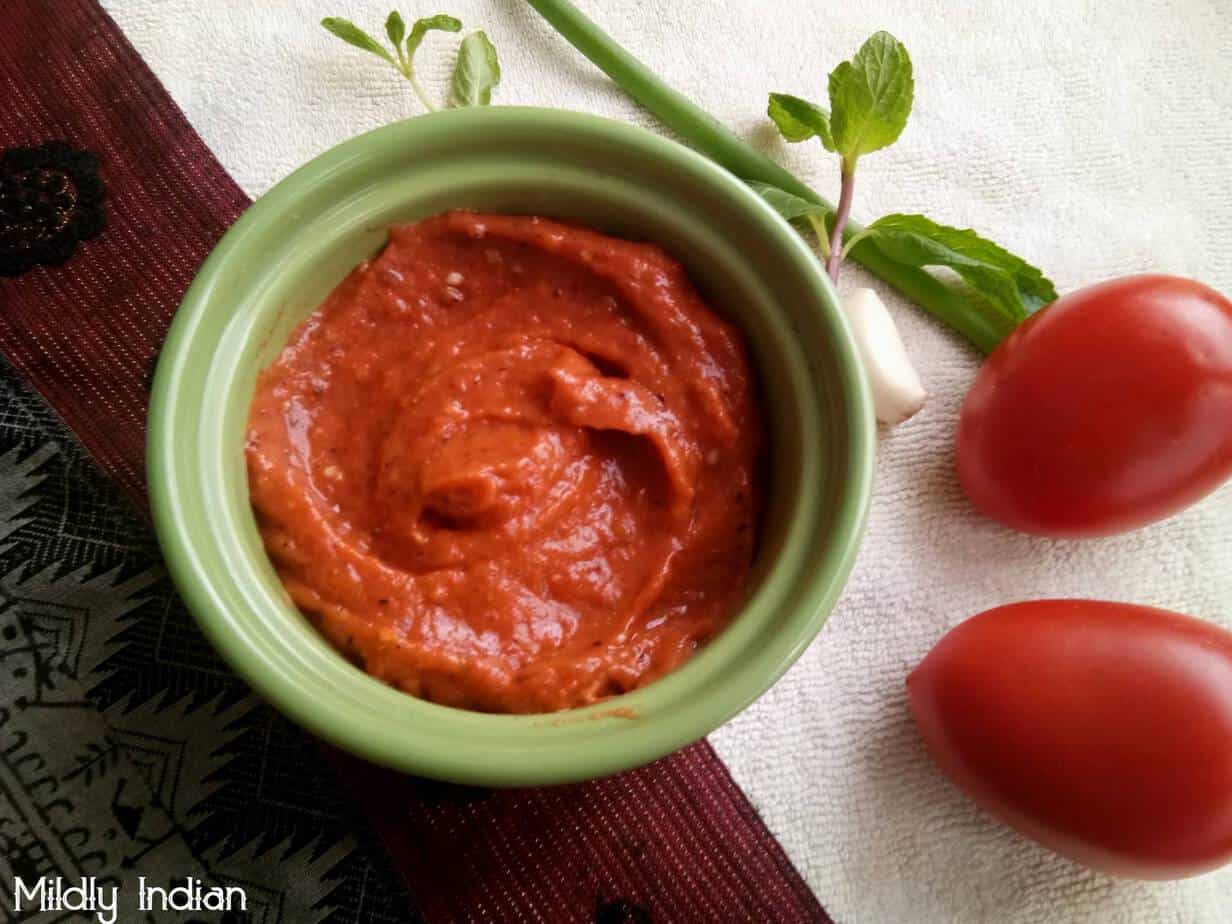 Spicy roasted tomato dip
one dip to share with many friends you gather.
Ingredients
For the roasted Jalapenoes
2

medium

jalapeno

(fresh)

1

tsp

oil

or cooking spray
Fore the roasted tomatoes
4-6

halves

roasted tomatoes

as per the earlier post link given in the write up above.
For the dip
1-2

stalks

spring onions

1

tsp

mint leaves

or 1/4 tsp of dry mint

salt to taste
to serve
1

bowl

chips

1

bowl

mixed vegetable

Salad variety sliced or as fingers
Instructions
Wash and clean the jalapenoes and towel dry them

Pass a wet skewer through them.

coat them with a thin layer of oil and place them on the grill or charcoal fire to roast.

As the skin gets roasted and charred turn to the other sides so they are all evenly roasted.

Place them and a plate once all sides are charred and cover with a bowl and set aside for 7 minutes

Once the jalapenoes sweat, peel off the charred skin and slice them in half. If you prefer, less heat from the chilli, remove the seeds. I kept the seeds of 1 and removed the seeds of the other to make this recipe.

Prepare the oven roasted tomatoes as given in the earlier post. Check the link above.

The oven-roasted tomatoes if previously made and frozen needs to be thawed. If freshly made bring them to room temp.

Into the food processor or motar and pestle, add the roasted jalapenoes, roasted tomatoes with the garlic and basil, the mint and spring onions. blend them to a smooth dip.

Taste test for salt levels and adjust if needed.

Serve up this beautiful dip with chip and salad veggie fingers.
Notes
You can alter the herbs to thyme or rosemary which stand the oven roasting very well. you can totally omit the mint or the spring onion too, but I find the freshness they add makes a wonderful difference.
Nutrition
Calories:
25
kcal
Carbohydrates:
2
g
Protein:
0.4
g
Fat:
2
g
Saturated Fat:
0.2
g
Polyunsaturated Fat:
1
g
Monounsaturated Fat:
0.4
g
Sodium:
222
mg
Potassium:
38
mg
Fiber:
1
g
Sugar:
1
g