Does your Princess have trouble with breakfast?
Little princesses sometimes need a great tasting filling morning breakfast which is perfect for the runarounds of the whole day. Of course, they are grooming to be strong women, who can change the world. Its the smile that they put on their face that lights up the world: at least the mommy 's world.
Here is my potion secret which puts the magical smile on the face of mine. Chocolate, blueberry, avocado and a perfect smooth yumminess…ohh I am already drooling. now here is the trick. Never make one serve. Make a double…coz mommy needs a treat too. Pop the ingredients into the magic cauldron, ie, the blender, add all the ingredients and whizzzzzzzzzzzzzzzzzzzzz away.
Take it off with a cheer. Enjoy with you, little princess…
Receive ample hugs as the reward.
This recipe has seen magical evolution as my kids grew up with flax, cocoa nibs, and chia and upgrade into the form of a smoothie bowl as you can currently see.
Check out more cool natural treats up in the recipe section and don't miss to leave us a thought.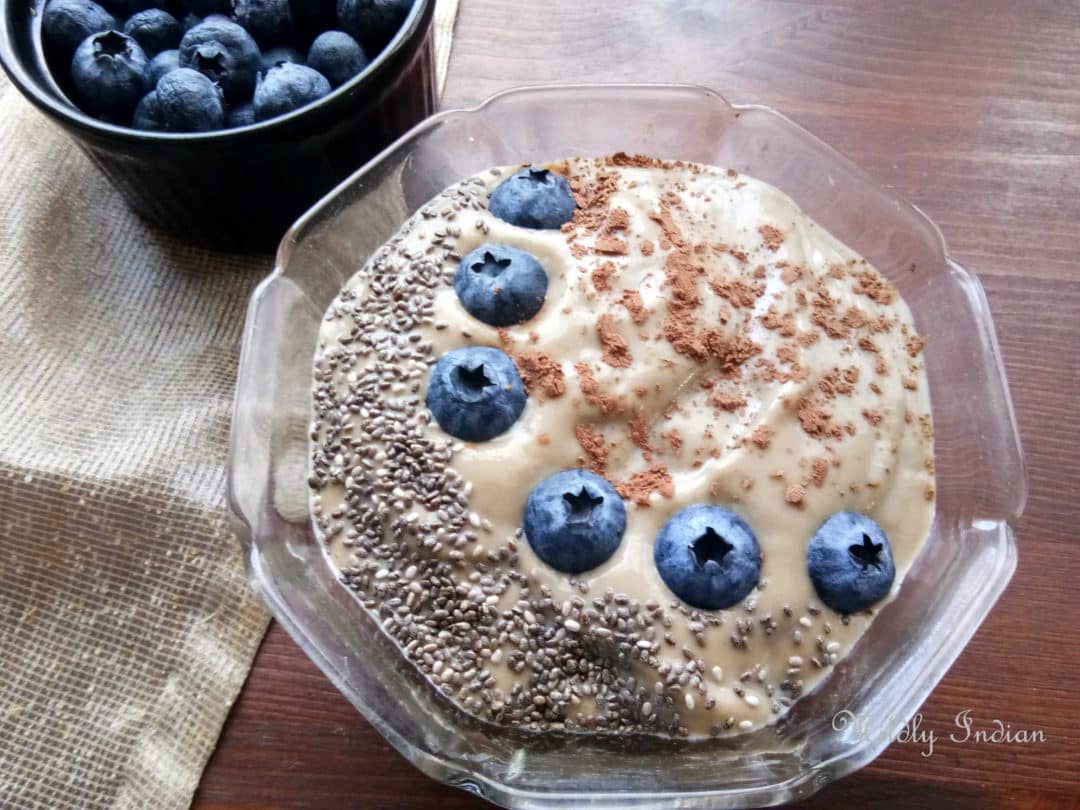 Princess potion
Perfect for a big day of run around.
Ingredients
0.5

cup

avocado

scooped pilp

0.5

tsp

cocoa powder

unsweetened

10

blueberries

one tsp if you are using the freeze dried powder.

1.5

cup

full cream milk / plant based milks

1/2

tbsp

flax seeds
to add
cocoa nibs

blueberries

chia seeds
Instructions
Pat clean the blueberries

Cut the avocado into half and extract the pulp from it. Don't waste the rest. Scoop out the pulp and store in small freezer bag for later use.

Add in all the ingredients into the blender. Blend to smooth

Enjoy, with a drizzle of honey or maple syrup for extra sweetness if desired
Nutrition
Serving:
265
g
Calories:
261
kcal
Carbohydrates:
21
g
Protein:
7
g
Fat:
18
g
Saturated Fat:
5
g
Polyunsaturated Fat:
2
g
Monounsaturated Fat:
9
g
Cholesterol:
18
mg
Sodium:
73
mg
Potassium:
662
mg
Fiber:
7
g
Sugar:
12
g