Skyrocketing heat, catastrophic fire warnings and heavy wind force…my god what have we not had this week!! with such huge variations in temp, prep for emergency evacuations what we miss to do is hydrate ourselves. The dry climate just is equally bothering as the sweaty humid ones.
With temperatures soaring and sweating increased yet another one to watch out is the mineral balance. The best way to have your water levels maintained is to sip on electrolyte-rich drinks. Being diuretic coffee, tea and alcohol really do not help you here. Water laden fruits and veggies are a great one to keep you going as well.
Cooling buttermilk based drinks
Cooling buttermilk based drinks are popular during summers. These thinned out traditional buttermilk based preparations are the best to beat the heat strategies for the humid environment. The buttermilk used for this preparation is yoghurt which is churned with the addition of some water till the butter is completely removed. In an earlier post, spiced buttermilk the process of acidification is explained in detail.
 This skimmed buttermilk created a frothy salt lassi style drink with a gentle nudge from the added spices.
The probiotic content of the naturally fermented buttermilk is quite a well know fact to keep your gut healthy.
Addition of vegetables.
Just like creating a smoothie, adding small amounts of herbs and vegetables to the thinned out buttermilk actually help to make it up by fibre content and good benefits. The ones I love to add are of course herbs, spinach, avocado or cucumbers. When I have a handful of medicinal herbs like brahmi here I totally go for it.
In the post vellarakeerai pachadi ( brahmi pachadi), I have given some of the nutritional and ayurvedic benefits of this herb. Do take a look.
Serve this buttermilk recipe with kosumbari for a light dinner.
Nowadays I hardly find the brahmi plant and my attempt to grow them failed with the winter months. While I re-attempt, you check out the recipe and enjoy the benefits. Don't miss to share if you have suggestions to get them growing and how you enjoy this recipe. Leave the ideas and thoughts in the discussion below. Tag us as you make any of our recipes and see you again soon.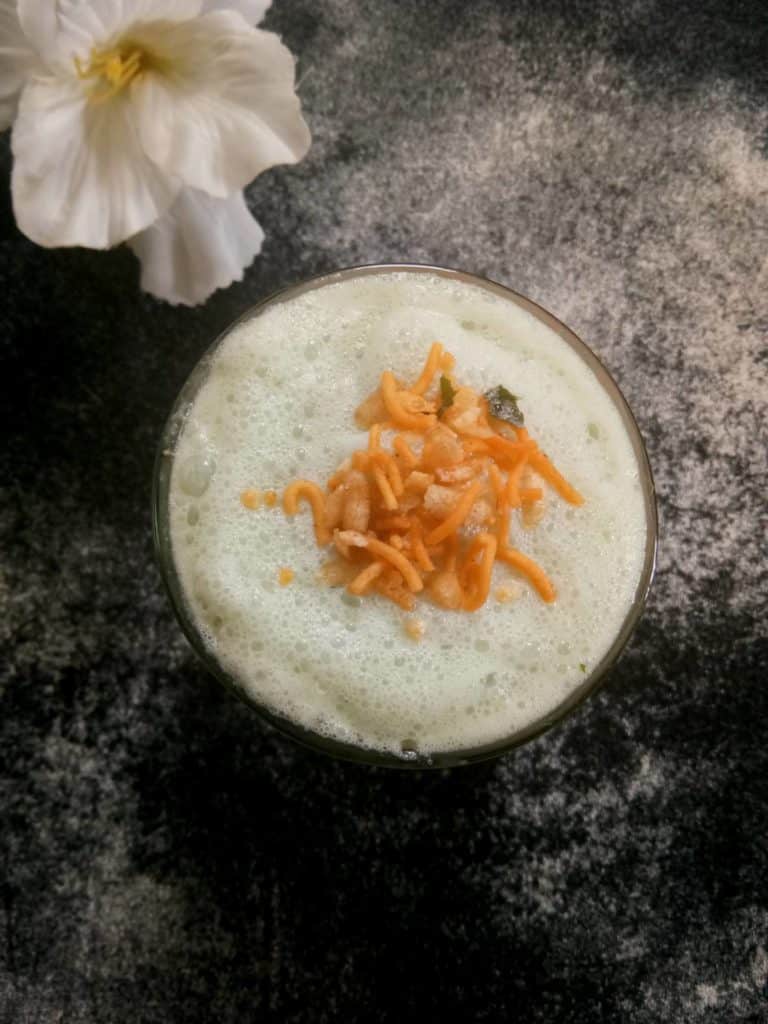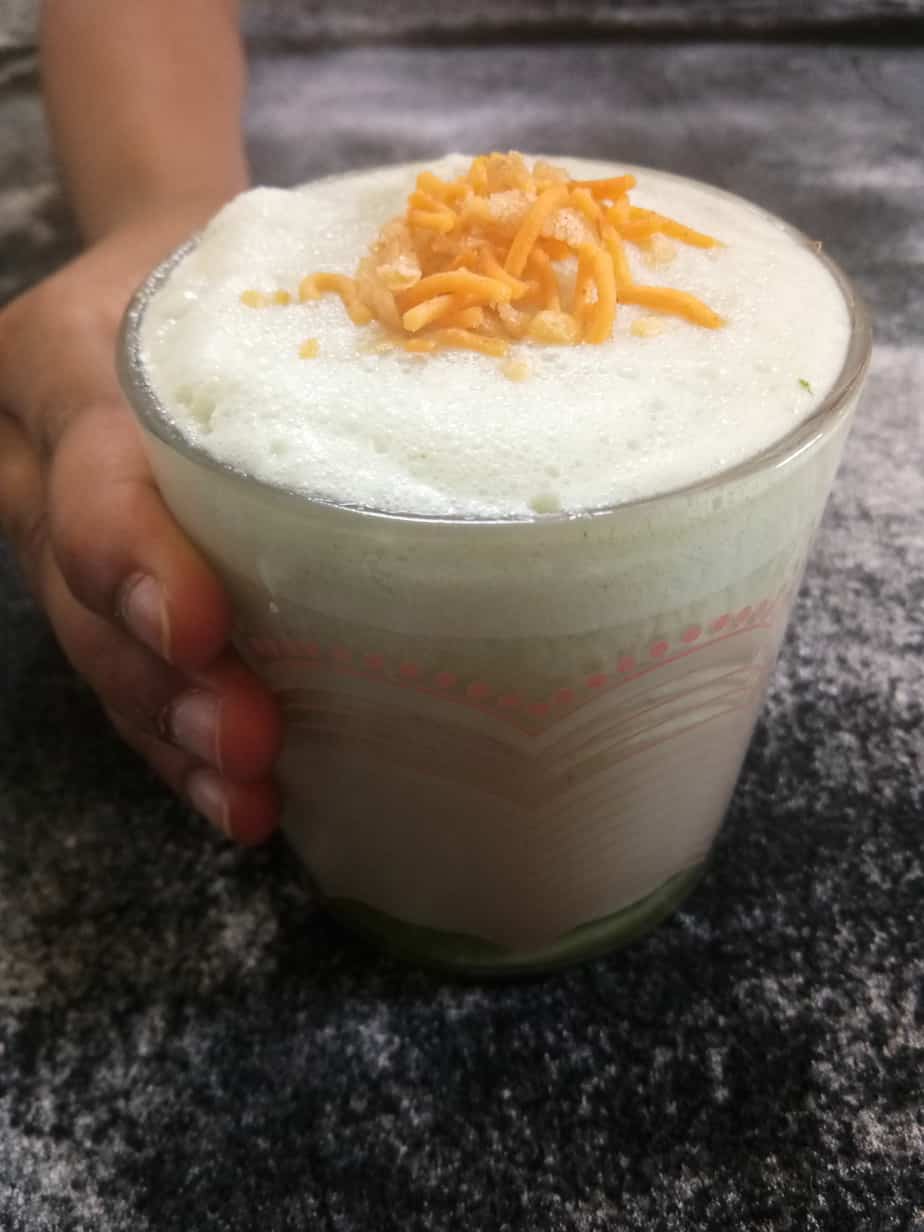 Brahmi neer mor
buttermilk drink with Indian Pennywort
Ingredients
2

cups

buttermilk

1/4

tsp

roasted cumin powder

1/4

tsp

pink salt

2

tbsp

indian pennywort

( chopped fine)
Instructions
To the blender add the buttermilk, the roasted cumin, the chopped brahmi and pink salt (senda namak) and blend.
Notes
Freezing Pennywort leaves
It is easy to store the pennywort leaves frozen. Wash the leaves in plenty of water, rinse two to three times as it may have a  lot of mud on it. drain it and maybe use a salad spinner to drain the water. chope the leaves fine and add to a freezable box. Store frozen to about 2 months.