Have we taken a moment to think why we are women?
Honestly,  up to the age of 35 I always wished I was a man. Crushed under the social burden stereotyping, I really struggle to break free. Witnessing,  how adored my husband was in his family for being a man and wondering how just being a woman shifted such presumptive notions that she is not of good worth onto me. I struggled with the fact that my own family believed that my husband and children are more of value than myself.
I guess the threshold for me was crossing the limit of 40 years. My children were growing in front of my eyes and I made a strong promise to myself there has to be a way to teach them to be respectful of each other's gender.
The transition
Looking back to see my hardworking mum, never backed out one minute painfully pulling all the burden on her shoulder. this further pushed me to think of what I wanted to change.  I met some incredible women in my journey so far, each of them kind compassionate and strong. I realised I wanted to be one of them. Have a heart yet be the strongest force to support and nurture a mature mind.
This transition is an evolving process for me even today. I have learned to acknowledge each woman who teaches me something new, each one for the qualities they carry. Knowing fully well,  I can rub off only a bit of their fairy dust, yet can be creating my own in the journey. It is not that I am not sad when things o wrong, it is not that things get handed in on a silver platter every day. It is that I have some great people I now know will catch me if I fall. So I take that leap of faith.
Here is my treat to all these lovely women who quickly moulded me from a mushy muddle to what I am today -the creamy layered sexy pudding.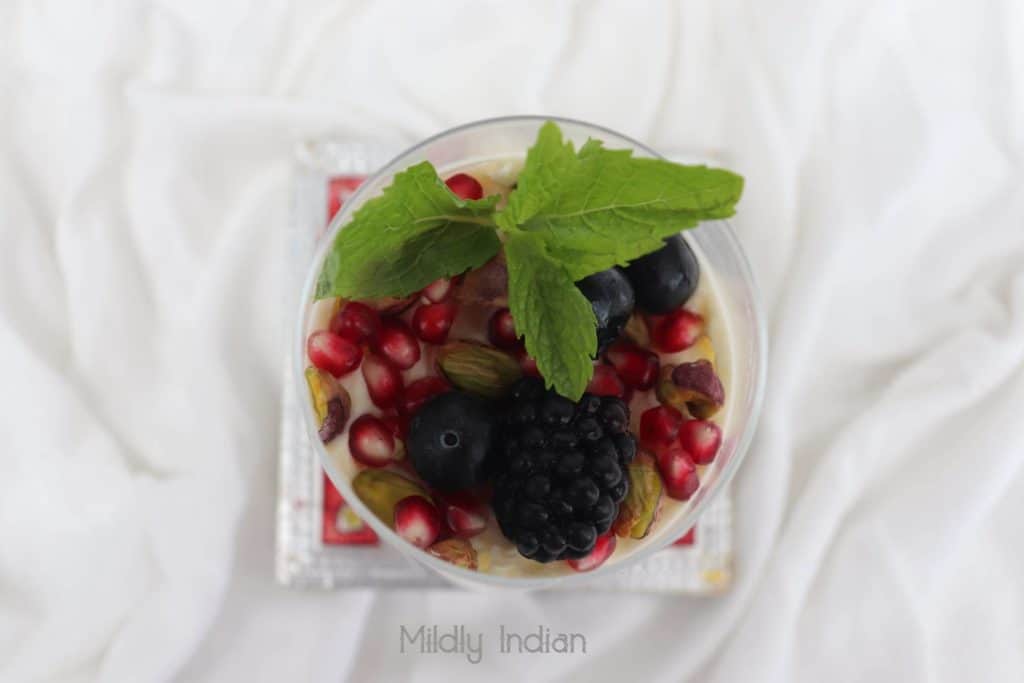 Why do I call this pudding so?
Sexy is the most gender-biased word used in English. Sexy is not gropable fun..purely the strength you can carry yourself with. Now that is what I will like to look at it with my rosy glasses.
Each layer in this pudding is thoughtful, filled with fun, a hint of superpower, just for sure…. overall an absolute adventure. So that is why it is sexy pudding.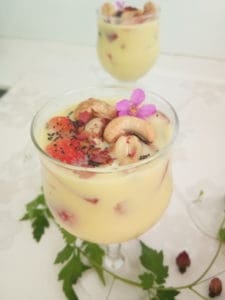 Share this sexy pudding with me today to celebrate the stronger side of you.
Be strong and be somebody's strength along the way. Don't let your tears be looked upon as weakness, rather teach your boy to cry when sad. Pick the women around you with care, pick the men who can back you up like a wall. Bring on that power in you, take that leap of faith.
I am sure I will be visiting this post as often as I need reassurance. If you need a hand, don't hesitate to reach out.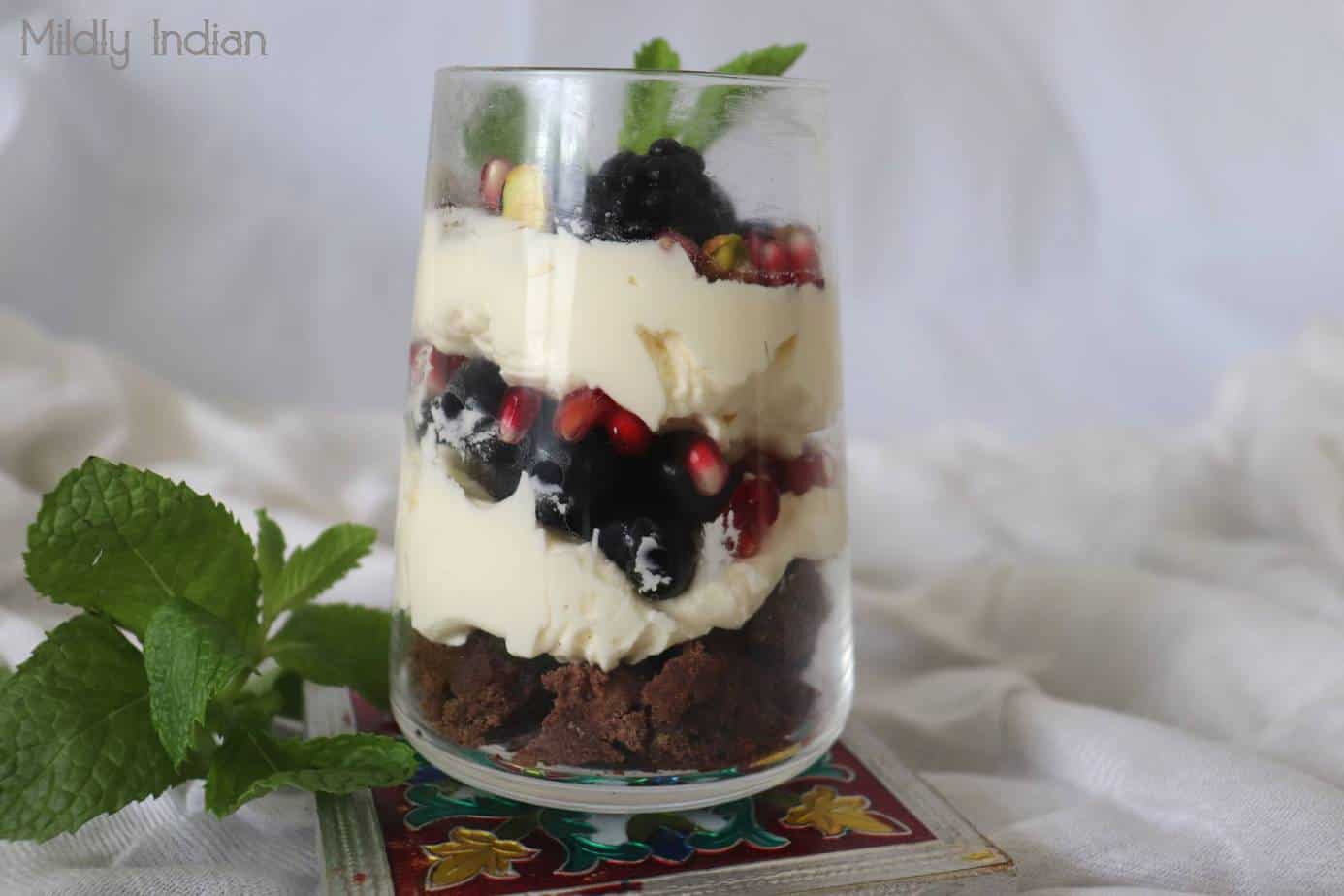 Creamy layered Sexy pudding
Ingredients
for the cake layer
1

cup

cake crumbs

( used chocolate or redvelvet cake pieces and crumbs
for fruit layer
1

cup

berries

( mixed berries, blue berry rasp berry strawberry pieces, black berry etc)

1/4

cup

pomegranate seeds
for honey cream layer
1

cup

cream

( use coconut cream if vegan)

2-3

tbsp

honey

( use maple syrup if vegan)
Instructions
Chill the cream before use

Cut the cake bits and place them in tall glasses

Wash clean and pat dry the berries and set aside

Peel and extract the pomegranate arils and add them to the berries

Whip together the honey ( maple syrup) and cream ( coconut cream) till stiff peaks and set aside.

Layer the cup with the cake at the base followed by a layer of cream, alternately layer this with fruits ( berries and pomegranate) and nuts with the cream.

Finish off the layering with a topping of mixed nuts and fruit and some fresh mint

Drizzle a bit of honey on top to finish the dessert.

Serve chilled.
Notes
the fruits in the layering are entirely your choice. I do find berries cut the heaviness of cream and like them a lot. You can go for grapes, apple, litchis, pear or cherries too.
If preparing for a party the dessert can be prepared in the morning and left chilled till serving. Wrap the top of the cup with a small piece of beeswax wrap ( or cling wrap)