Not prepared to be spooked yet!
Yeah! Count me in!
A couple of Halloween platter recipes that take just a few minutes to put together are here. Try these with your kids who love to assemble things or with your dorm roommates as they are no-cook ideas that literally require not much skill.
Since Halloween arrives between a couple of Indian festivals, it always catches me unawares. So a quick makeover and something to get the idea going is what we look for. If you are in the same boat, these recipes Halloween platter recipes may work well for you too. The fruit platter faces attracting a lot of giggles and the savoury swishes from the breadstick broom work magic.
Fruit platter faces
The cutest of all easy ideas is to make some faces. They always ensure as a  conversation starter. Here is the easiest you can achieve with just some candy eyes, a good knife and some chocolate
Banana boos – the lovely little people understand banana boos. It is a fantastic way to get half a banana in too. We started off this as snack box additions.
Mandarin pumpkins– just have two minutes? No worries, peel the mandarin and stick in a twig from the basil. Add a tiny leaf here and there to add character.
Kiwi heads- these are so real looking yet comical! Giggles assured with this one. Get the firmer kiwis and slice them vertically in half. Now, remove the peel horizontally (use a peeler), add in the candy eyes (store-bought) and a quick smear of melted chocolate for his mouth if you like and you are done. If you want to make him scary, drip some melted raspberry jam near his eyes or mouth.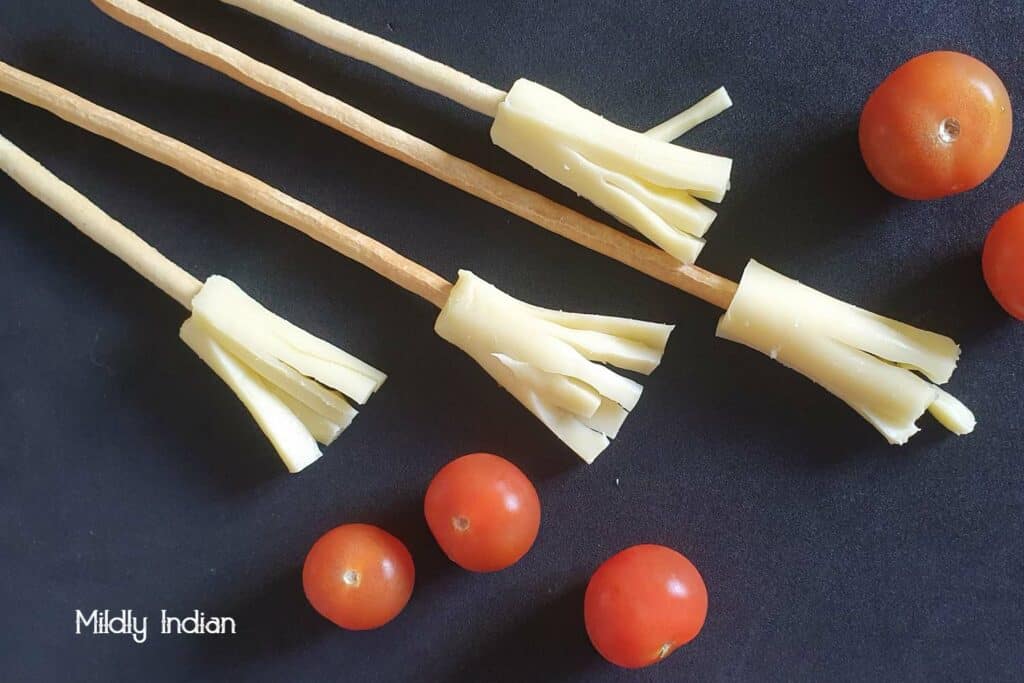 Savoury bites
Sweets, candy and fruits alone make nibbles boring. Throw in some savoury bites and you have a well-rounded snack board. Here are a couple of ideas for this Halloween platter.
Breadstick brooms– broomsticks hardly fail if you are doing the Harry potter theme or the old witches' tale. Start off with some breadsticks or pretzel sticks. Use a rounded cheese or a slice of cheese. Slice in half without cutting all the way through, then make smaller vertical cuts, as many as you can. Wrap it around the breadstick and secure it with some chives. Mix up some pepper and salt for the dust on the side.
Caprese eyes – these are the meanest looking edible eyes yet the simplest. Caprese salad is basically tomatoes, the best of mozzarella and basil. Recreate the miniatures with tiny tomatoes, bites of cheese and basil leaves.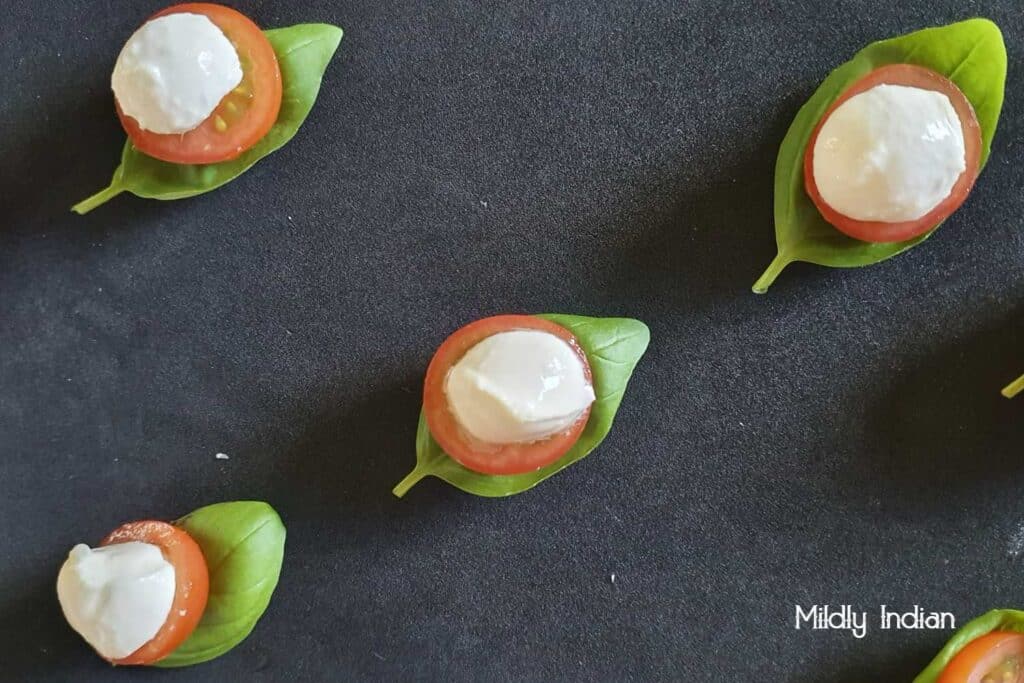 Make it a meal
Planning a party is time-consuming. If you have an arsenal of easy ones that you can put together you can enjoy the time rather than being stressed. For a Halloween party meal,  add in some jack-o-lantern pumpkin quesadillas and dragon eye longan tea along with the Halloween platter ideas and you are set for the evening.
Stay connected
Alright,  I hope this post comes in handy for you with the last-minute Halloween snack ideas. Share with us if you have some tricks like this up your sleeve, so we can learn too. Subscribe to our site so you can get new post alerts. More than anything, enjoy reading and cooking.
Happy Halloween!