With the boom in silk worm market, the availability of mulberries too have increased over the last few years although I do not advocate the silk worm mass production, the mulberries ( fruit) in the market are an beneficial one.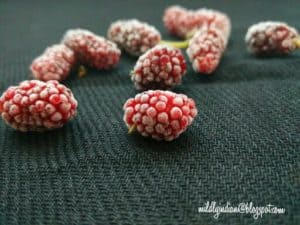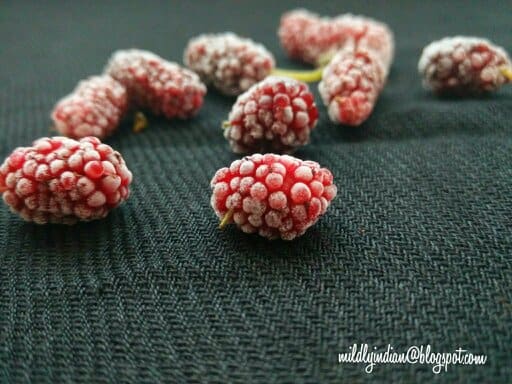 Mulberries are the multiple fruit, reddish to black berries easily confused with black berries. the fruit also comes in White color, which is much bland in flavor. Various species are cultivated in different parts of the world from the genus Morus. Being the only sustenance to the silk worm, the plant is widely popular in Asian regions.
The refreshing succulent fruit has been of interest ever since i read about the folklore medicinal value.Interestingly, this fruit is low in calories thereby making it a dieters friend.
The fruit carrying a red pigmentation, is therefore a good source of anthocyanin and along with the considerable levels of vitamins is effective towards Cancer. It is useful towards a good immune system due to the same properties.
Studies have shown this to be effective in vision health too.
Studies have shown mulberries harboring around 3 g of protein per ounce
Chinese medicine shows the fruit to be a blood cleanser and the modern medicine allows literature towards its effectiveness in preventing stroke. The content of iron in it may also be a reason it is used towards blood related issues. ( approx 1.8g/ 100g)
In addition it is claimed to be effective in skin care, rejuvenating hair follicles, pigmentation of the hair, liver health, a source of Vit B and more
To consume:
Fresh fruit, from good sources can be rinsed gently and consumed.
It can be frozen for upto 3 months effectively.
They can be used to replace strawberry or raspberry in ice creams, salads and sorbets
The fruit can be processed into jams, jellies, pie fillings and more
Do not consume the green raw fruit. It is not considered safe.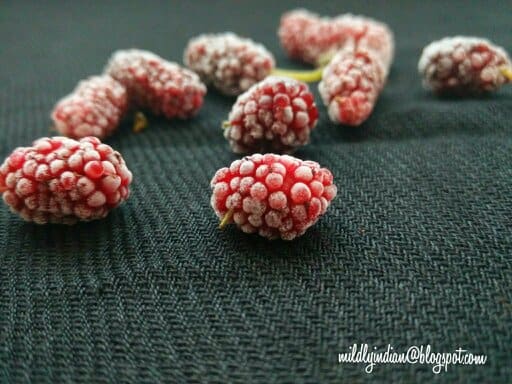 Mulberry
Nutrition
Serving:
100
g
Calories:
43
kcal
Carbohydrates:
9.8
g
Protein:
1.4
g
Fat:
0.3
g