The Shh Cooking Secretly Challenge group of bloggers are currently rounding up the northeastern states of India. Though
I
had to miss a few due to travels, this time I was happy to be able to be able to contribute. The ingredients Anu Kollon picked for me were rice flour and jaggery which rightfully pointed fingers to Pu Klein
A bit about Meghalaya
Meghalaya," the abode of clouds" is a northeastern state of India.  Known as the 'Scotland of the east', it is a state with pristine forests and successful tribes. Blessed with abundant rainfall and sunshine, Meghalaya boasts of some of the best sub-Himalayan biodiversity hotspots.  With the tribes of Jantia, Garo, Khasi and many more the customs and traditions of the region are exciting to read about. With crystal clear water bodies, plateaus and view of the Himalayan range, Meghalaya is a state you want to add to your bucket list.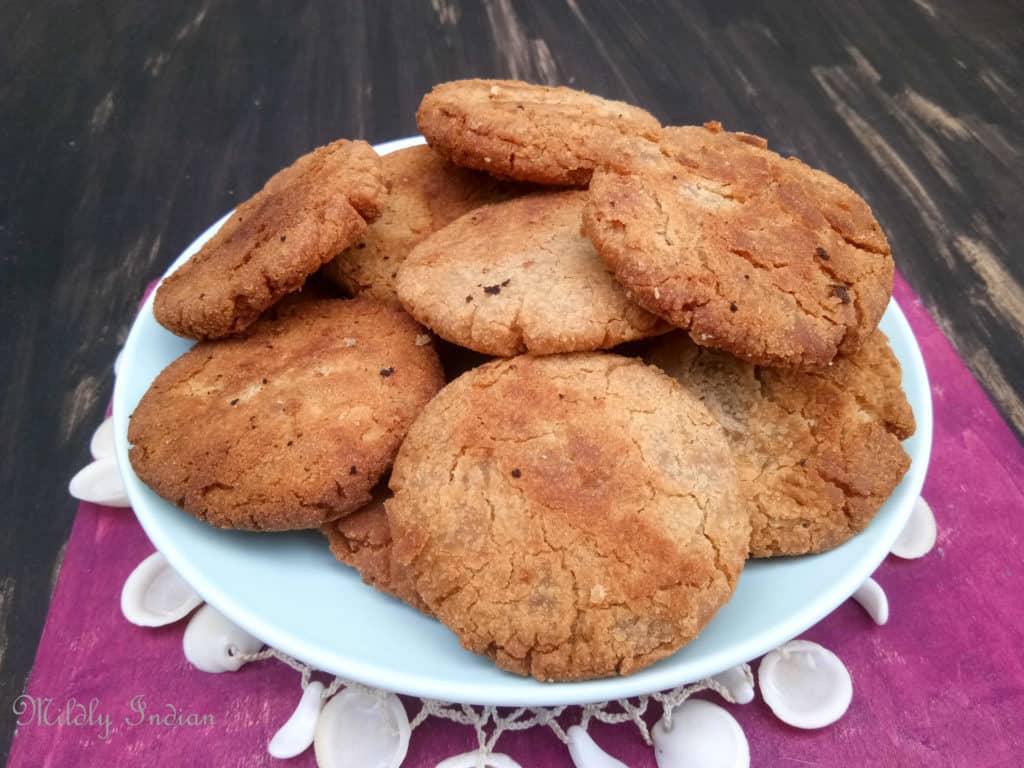 Back to the recipe
 The basic ingredients and the recipe were pretty straightforward. However, it was a bit of a struggle to find the right consistency before frying. Going through multiple attempts with the cookie dough to perfect the recipe was learning. The main problem was, upon hitting the hot oil fizzled into a million bits. So here is my well-tweaked recipe with trial and failure points highlighted. Ideally, roast the red rice flour till it is really aromatic before you begin.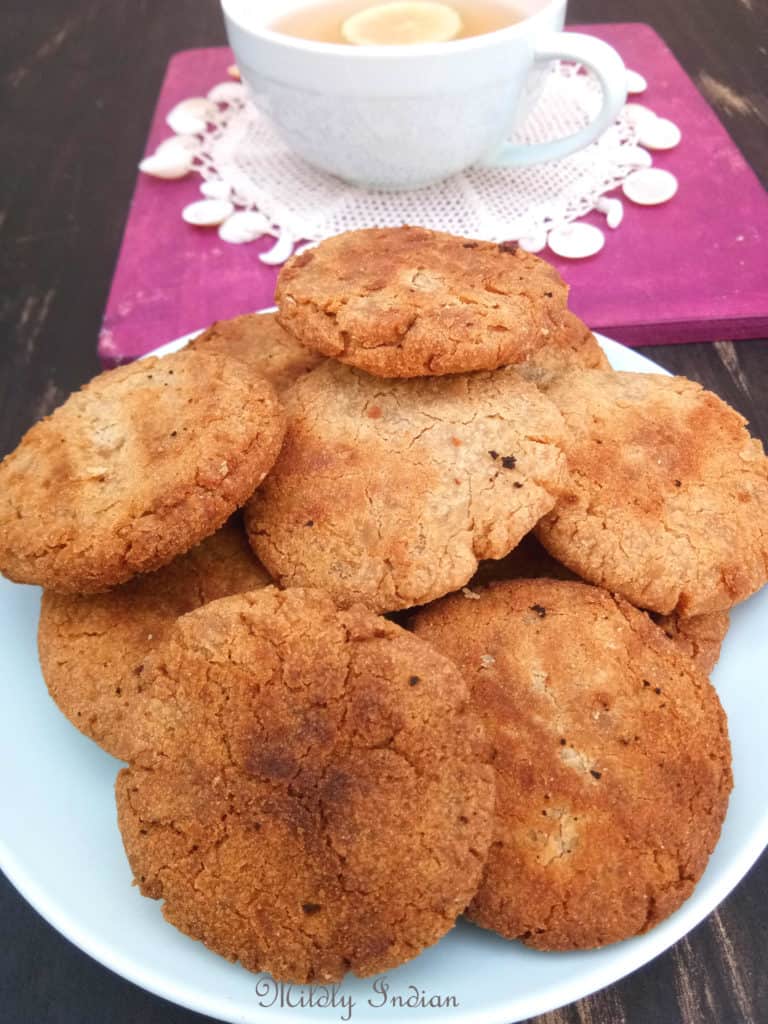 The recipe was perfect for the snack box..being gluten-free and vegan, it was a sweet treat in the middle of the day.
Here is another savoury, gluten-free, rice flour bread from Chattisghar
Enjoy the recipe and tag me when you try it out.
The partner Blogger for this event is Anu Kollon From Ende thattukada. I was attracted to the huge collection of Kerala style recipes in her blog so do check it out.
Print Recipe
Pu klein
Yum
rice flour cookie from Meghalaya
Dry roast the red rice flour in a pan till it turns aromatic. be careful at this step as it is a very dry four and will burn quickly, so stir constantly.
In case the dough fizzles and breaks apart when it hits oil, it is probably too high in jaggery syrup. Add some more flour and mix well and try again
Keep the oil temp moderate for frying, high heat will leave burnt and undercooked cookies.