Iceberg lettuce is one of the easiest lettuce available in the supermarket aisle. Closely resembling the savoury cabbage this water-laden vegetable is a loved addition yo most chopped salads. Here is one were the dressing brings out the flavour and the iceberg adds the volume to the salad
It is one of the lettuces used to add volume to the salad on a low-calorie basis. One which is actually low in nutritive value yet caters a lot of fibre into the dish. Apart from the salad form we rarely see the iceberg used, but that's what I thought earlier.
Transform the lettuce
The Chinese vegan restaurants in Penang always had a little take on the iceberg lettuce. It was a wilted stirfry lettuce supplied generously to every table. The flavour balance was so amazing, one cannot stop eating it. With heady amount of garlic, a bit of sauce, there was something about the recipe that made it permanent in my tastebuds. I could get over the garlic, though I am not a big fan….with that recipe.
This lettuce stirfry was served with typical Malaysian chilli sambal…mmmmm..mmm I tell you, you can't get enough of it!!!

Reveal the secret
Just before leaving the beautiful island of Penang, overwhelmed with memories we did go to the same restaurant. This time asked the family owner if he could share the recipe. When we said we are moving away to Australia he was really sad. Went in quickly and brought his wife. She rattled away in Hokkien and he kept nodding his head…
That was a long two minutes in my patience.
Then he spoke.. He said will miss us too and then said write down.
Scroll down to that magical recipe he shared and he said with a big serious tone…
Only Chinese wine…not English!!!
I quite did not catch it then..but realised
as I tried out the recipe. He meant, use Chinese wine and not Sherry. It is true the flavours are best with the Chinese cooking wine. It is a much sharper flavour as compared to the normal cooking wines.
So here we are with this memory infused recipe and it is the one the spring will see very often this time.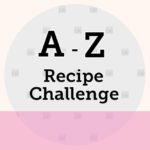 The blogger group of Recipe Challenge aims to create a collection of recipes with each alphabet.  Since it is time for Alphabet I on the A-Z group, I believe this special recipe close to my heart gets a worthy place among all the brilliant creations my fellow bloggers are coming up with. Do have a peek and see the collection as "I" is not an easy list of ingredients to find. We have worked out the best of ingredients from the limited list.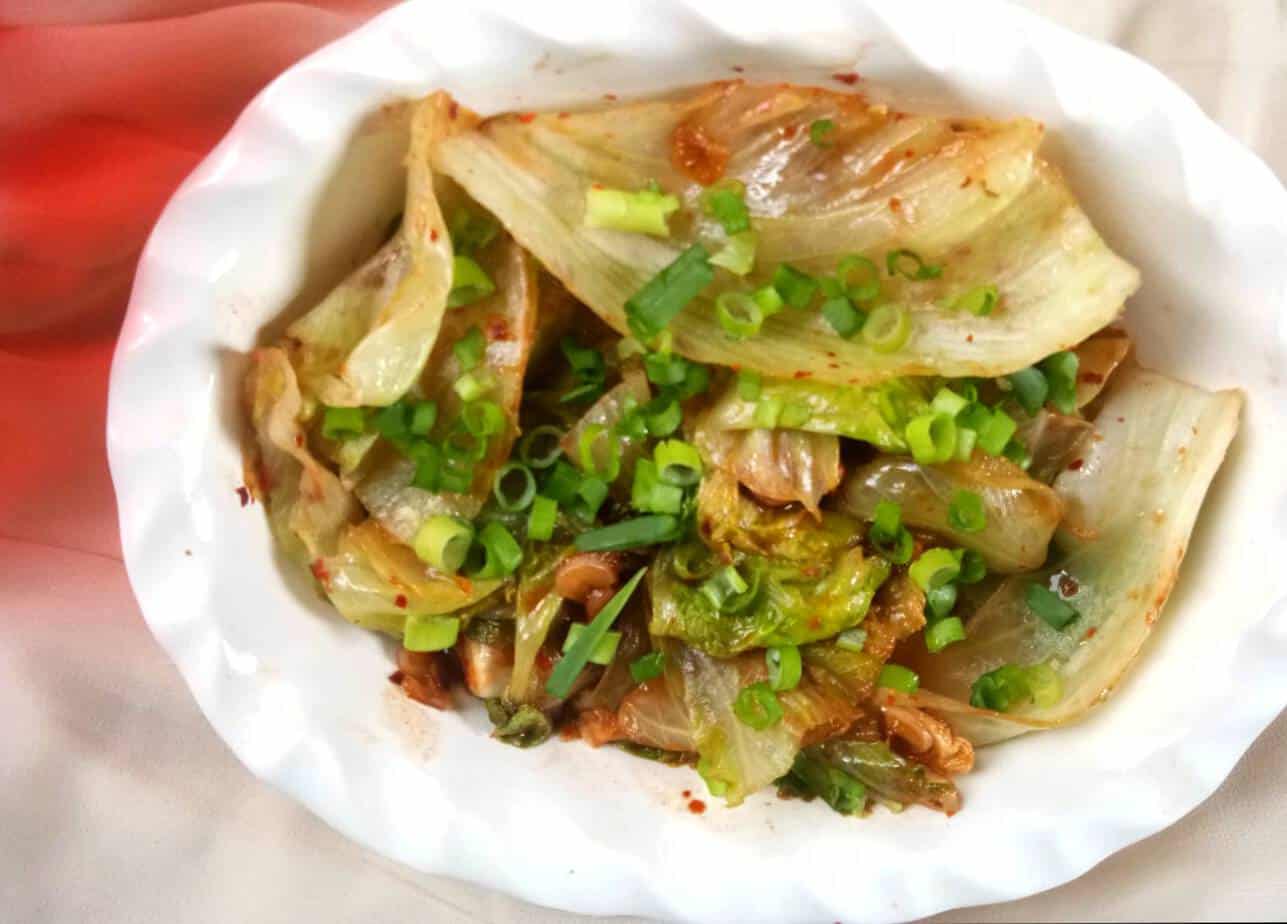 Stir fry Iceberg lettuce
Penang style
Ingredients
1/2

head

lettuce

iceberg

1/4

tsp

Sesame oil

5-6

cloves

garlic

crushed or sliced

1

tbsp

light soy sauce

1

tbsp

cooking wine

Chinese cooking wine

1/4

tsp

brown sugar

1/2

tsp

dry red chilli

( I have used flakes)
Instructions
Clean the head of lettuce and roughly tear them into pieces.

Heat a wok and add the sesame oil .

As it gets heated add the garlic and saute till slightly golden. Reduce the heat of the wok.

Add the soy, cooking wine, sugar and red chilli flakes to create the sauce.

Increase the heat and add the shredded lettuce. and give a quick toss.

Toss around for about a minute and remove from heat.

Serve hot with wok tossed noodles or fried rice, with a side of sambal.
Notes
If you don't want it spicy, use a small amount of white pepper powder instead of the red chilli flakes.