However disputed the curry origins are, the Indian cuisine has a plethora of curry formulas. Varying from the community to community, region to region, even household to household, the million billion trillion curry recipes are passes on from generation to generation. Since most of the recipes are taught orally with a little if this and a little more of that as the way around the kitchen, the variety these recipes create are enormous. Each one of us has a different "kaipakuvam" bringing a unique feel to the recipe.
South Indian curries
Coming to the south of India, the gravy based recipes have two distinct elements added to it, one a souring agent can be tamarind, mango, kokum, lime or and two, the thickener, the first of which is coconut, roasted rice or roasted lentils. Reflecting the seasonality of the produce, the harvest seasons like January and August-September showcase pumpkin, gourds, yams and beans.
Then comes the heavy monsoon times when the rains come pouring down It is the stored vegetables from the lot that is used. Today's recipe is one such where locally grown South Indian vegetables take centre stage.
Thalagam kozhambu in aadi maasam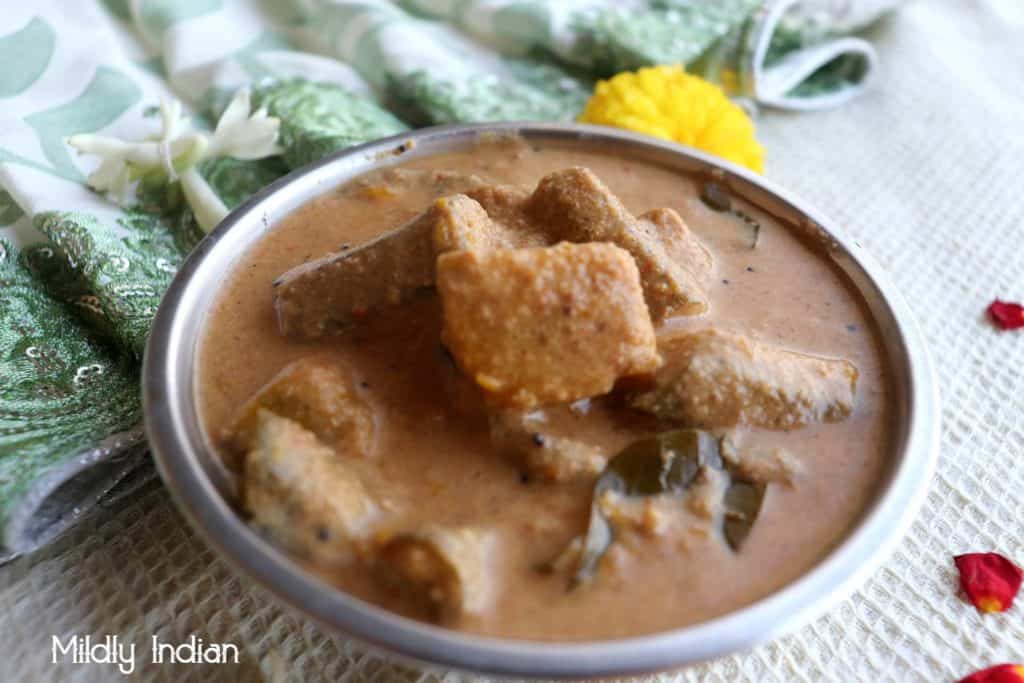 As a month spend in prayers and simple rituals, the aadi masam recipes reflect the love and care of our communities. Nourishing recipes with the available herbs and medicinal plants help to keep infections at bay as monsoons bring in a lot more diseases. The thalagam is such a nutritious recipe with loads of vegetables added to it. Predominantly you will see ash-gourd, pumpkin, colocasia and elephant foot yam. These three are long-stay vegetables, harvested and kept for a few months in storage. The thick coconut gravy and freshly ground masalas and a touch of jaggery make it am perfect pair with manjal pongal.
Have you tried manjal pongal?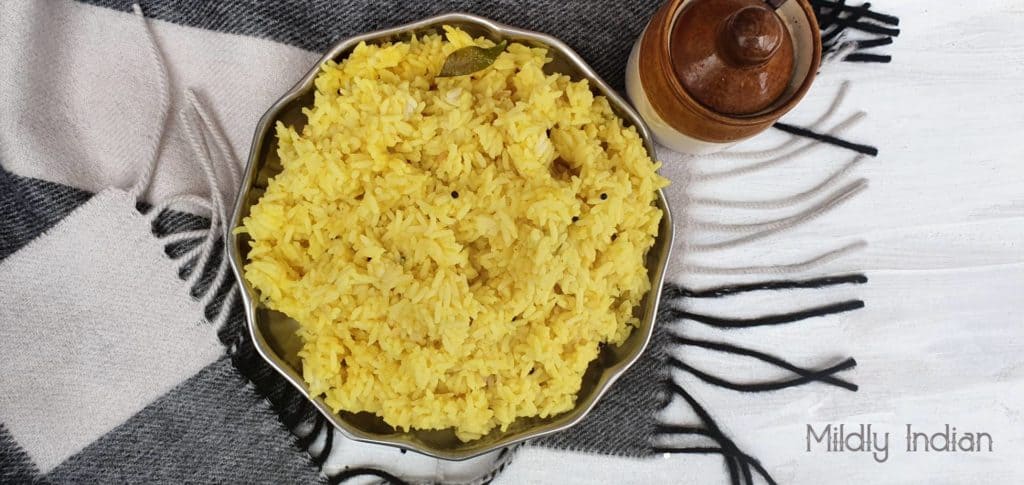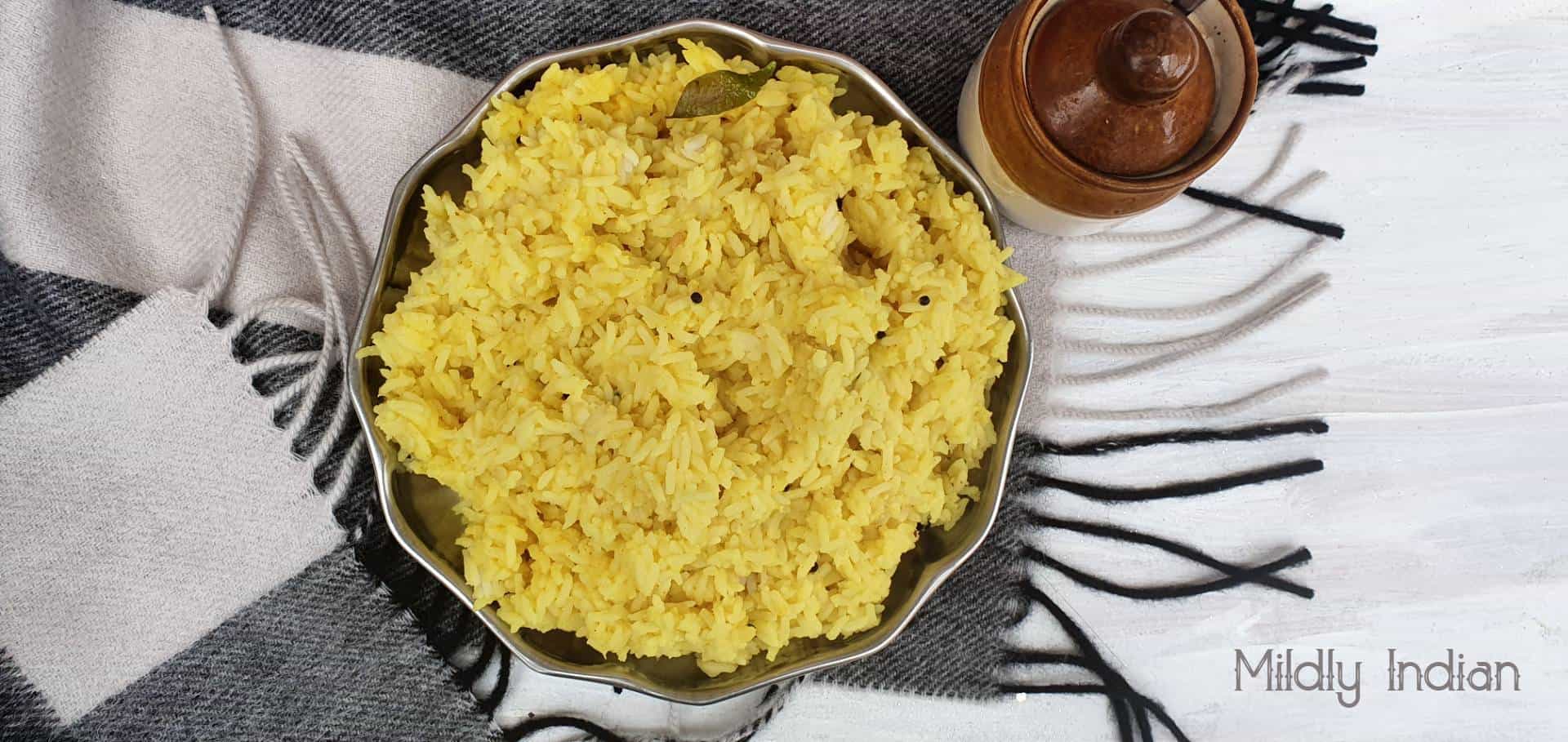 Click here for the recipe for this turmeric-infused soft cooked rice.
Try it with this pumpkin and okra thalagam kozhambu.
Thalagam is also made during Pongal season. Somehow I feel these two versions are slightly different. Do give this vegan, gluten-free, tomato-free curry recipe a try and let us know what you think.
Stop by again and don't miss to subscribe. Meanwhile, you can follow us on our Pinterest or Instagram to receive new updates.
Pinterest – Seema Doraiswamy
See you again, stay safe.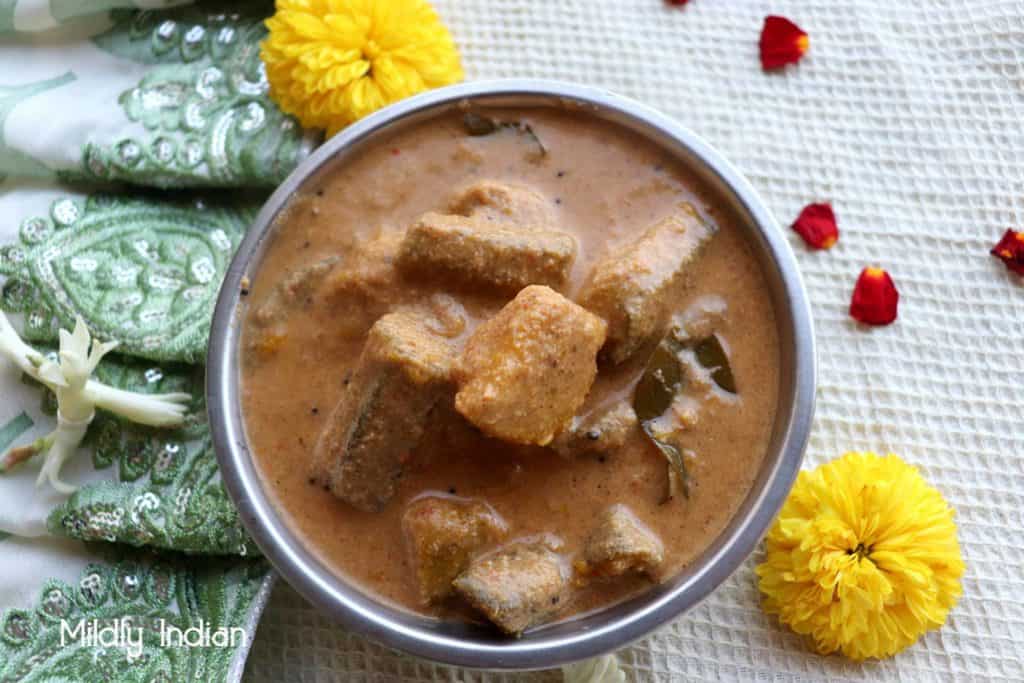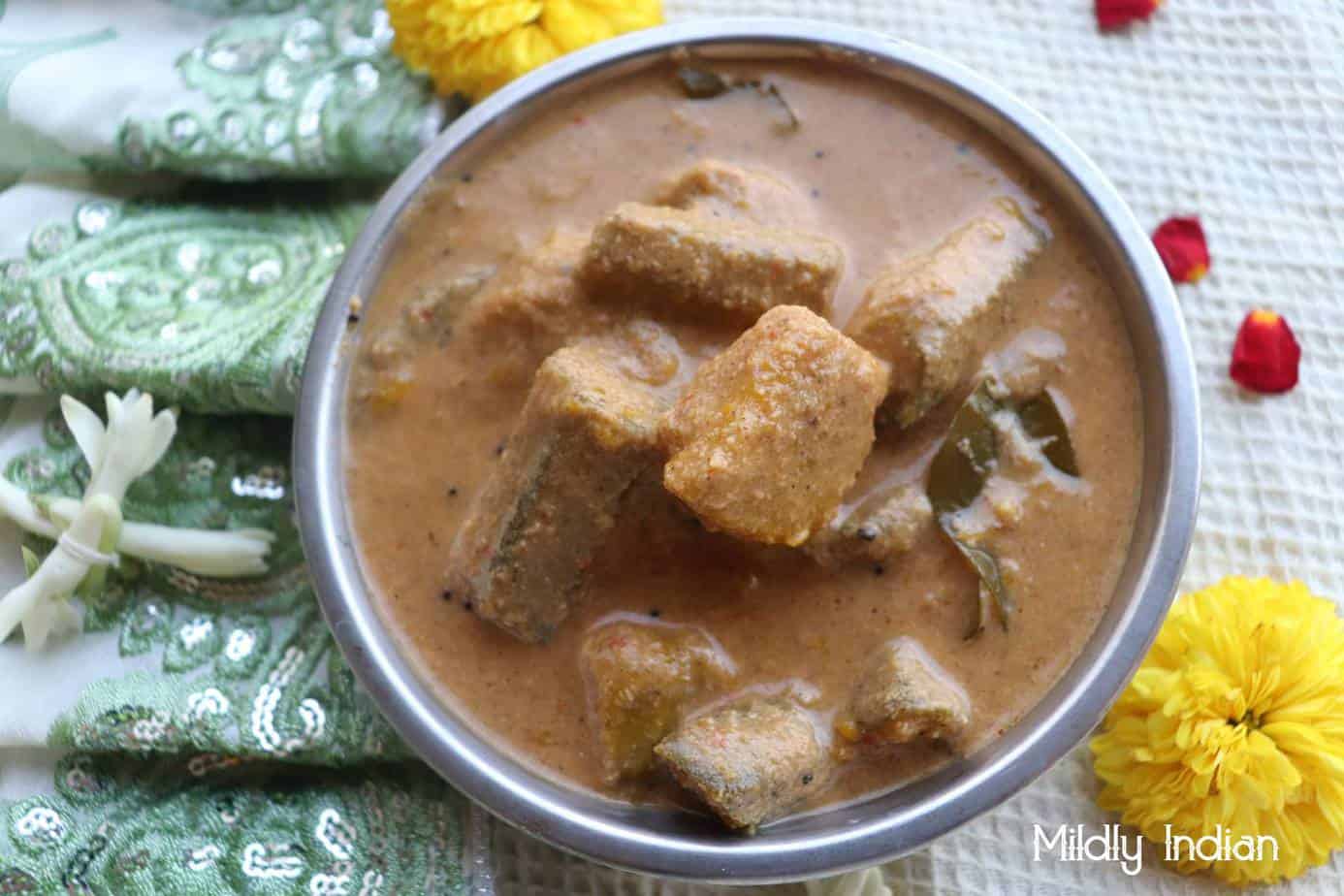 Thalagam kozhambu with pumpkin and okra
Vegan, gluten free, mixed vegetable curry made during Aadi maasam
Ingredients
for the masala
1

tsp

coconut oil

7-8

medium

dry red chillies

( medium spicy)

2

tbsp

chana dal

( chickpea, skinned and split)

1

tsp

sesame seeds

( ellu, til)

1

cup

grated coconut
vegetables for the curry
2

cups

pumpkin

kaddu, pooshanikkai, diced

1

cup

okra

bhindi, vendakkai cut 1 inch long

10-12

pieces

colocasia

taro root,kachalu, chembu, check below for the cutting instruction
to cook the vegetables
1

lime sized ball

tamarind

1/4

tsp

turmeric powder

salt to taste

drinking water

as needed
for tempering
1

tsp

coconut oil

1

tsp

mustard seeds

10

curry leaves
Instructions
Soak the tamarind in a cup of water and set aside.

Set a pan on medium heat and add the coconut oil and channa dal and roast it till pale golden colour.

Add the sesame seeds and red chillies and roast well till they are crisp.

Add the coconut and roast further till the coconut is golden brown in colour.

Remove from heat and set aside to cool.

Wash and peel the pumpkin and cut into 1 inch cubes

Wash and pat dry the okra and cut into 1 inch long pieces.

In a saucepan set two cups of water to boil.

Once it starts boiling, add the washed colocasia roots and cook for 7-8 minutes. Once cooked a skewer will pass through easily.

Set aside to cool. then drain the water and peel the colocasia roots. Cut the soft flesh into 1-inch dice.

Crush the tamarind soaked previously and extract the pulp. Add another cup of water and strain the pulp.

Into a large pan add the vegetables cut and the tamarind juice, salt, turmeric powder and cook the vegetable on medium heat.

Meanwhile, powder the roasted masala into a smooth spice blend. Set aside till needed.

Once the vegetables are tender, add the spice mix made and mix well.

Boil further till they are well incorporated.

In a small pan add the coconut oil for tempering and mustard seeds. as they splutter add the curry leaves.

Pour this tempering on the boiling curry and mix well.

Remove the curry from heat, cover and let it stand for 5-7 minutes for the flavours to infuse.

Serve the curry with steamed rice.
Notes
You have a variety of vegetables that you can add to this curry - brinjal, drumstick, sweet potato, flat beans, raw plantain, elephant foot yam or ashgourd.