The recipes and rituals for Aadi  masam ( monsoon months in South India) were taught to me by mother-in-law. A significant one among that is this very simple turmeric spiced rice lentil combination called manjal pongal.  Though I am not fastidious when it comes to ritual, more so, evolving to the needs of the time, I love some of the recipes which she passed on to me. These recipes are so unique, timeless and yet so simple.  Moreover, I find these recipes vanishing in the busy working schedule. We are so focused on grab and go and love to put up our feet after a hard day at work, we tend to forget these quick ones. I am adding these to my journey here and incorporating them in my winter dinners.
Significance of Aadi  maasam
The predominant community in ancient India are farmers and they rely on the mercy of natural forces. The month of Aadi ( the 4th month in the Tamilian calendar) is the month that gods are sleeping. Hence no auspicious events are conducted. It falls during the July -August months in the regular calendar. Actually, it is a month of heavy monsoon, where paddy is just laid and the rice fields are well fed with water to prep for the marshy crop. There is only stored grains and nourishing simple food keeps people from falling ill at these times. Hence stories were woven and intricately entwined to the lives of people. The month is spent on different sorts of prayers and offerings.  The month beginning day is  "aadi pirrappu" .  The Tuesdays and Friday's are often celebrated to please the goddess Parvathi. The 18th day is the picnic day to the banks of River Kaveri as "pathinettam perrakku".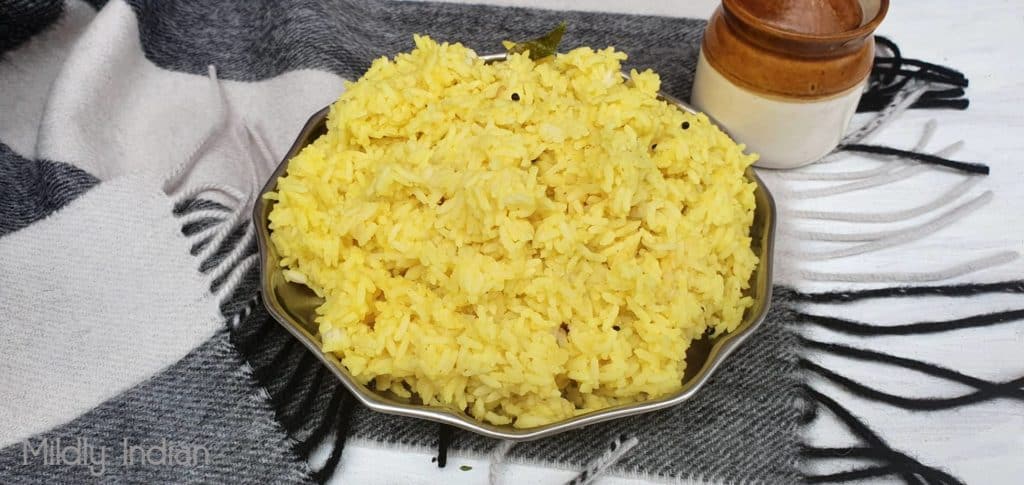 Significance of Manjal pongal
Manjal Pongal is made to receive the special blessings from the goddess Parvathi,  during Aadi maasam.  The recipe is served to the girls in the family as manjal (turmeric) is very auspicious. The manjal pongal is served with a few drops of ghee, " thaalagam" kozhambu (a specially mixed vegetable gravy) and "arisivadam" (deep-fried rice sundries). The girls are treated for a this special simple meal mostly on Tuesdays.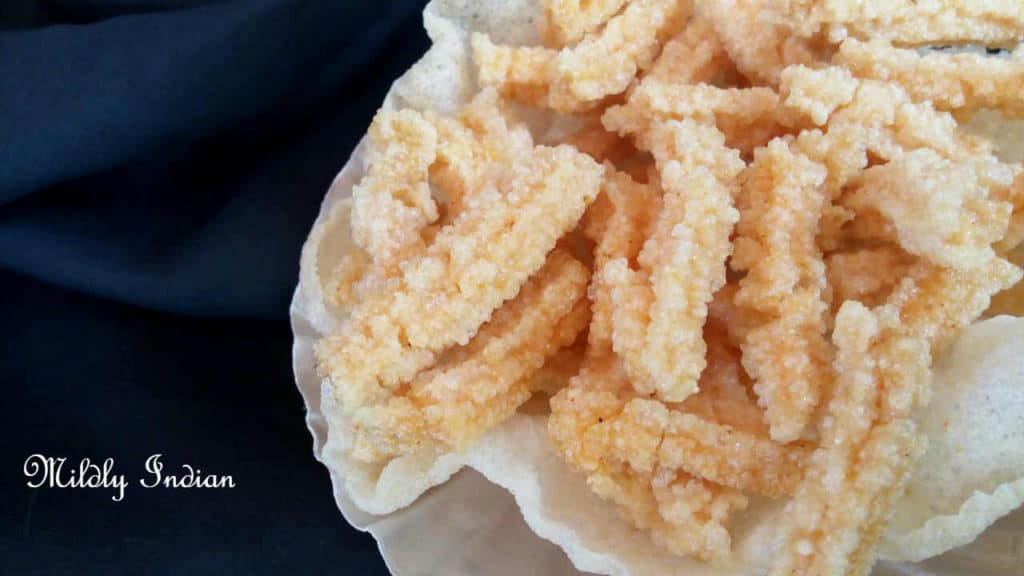 Medically, turmeric has antibacterial and antifungal properties, which aid in the resistance to diseases during the humid, hid rains of the tropics to combat simple infections. 
Incorporating this in modern world diet
Thanks to the multiple influences in my family and life,  these unique recipes surface often at dinners. I do try my best to include such simple protein balanced recipes in my quick at the kitchen days too for it assures me no compromise with health.  This gluten-free recipe is good for the aged, pregnant women, lactating mothers and toddlers and perfect in the pressure cooker, electric rice cooker or instant pot. My recipe has freshly grated turmeric as opposed to the turmeric powder.   But you can pretty much swap it with the regular use turmeric powder. 
With teens and tweens in the house, adapting these recipes into the global expanding world can be quite a diverging experience. But when we make combinations that are exciting and add in relevant stories or experiences they are good for the children to accommodate and carry forth. For us, the arisivadam, did the trick and we call it Paatis ( paternal grandmother) dinner nights. 
If you do have such interesting age-old recipes in your family do share so we call can benefit from the same.  Feel free to drop-in your requests for the recipes you will like to have too. I will try my best to find the most authentic version for you. 
Here are some easier to make Pongal recipes
Before you move on don't miss to subscribe to this blog and enjoy the multi-cuisine recipes. Tag us on your social media sites when you make these unique ones. 
Here is ours that you can follow for regular updates
This recipe post has been updated for content, images and instant pot version recently. Hope you enjoy it. 
Stay safe and let's meet here again.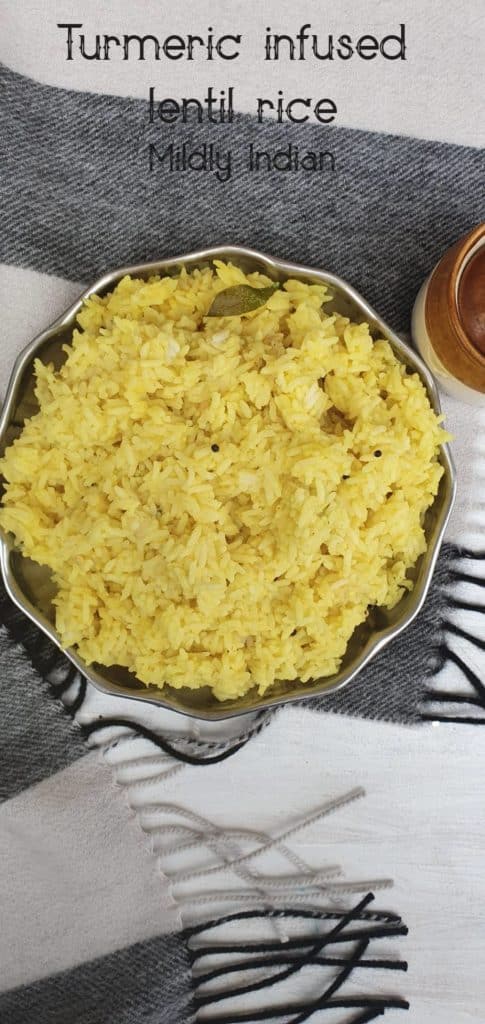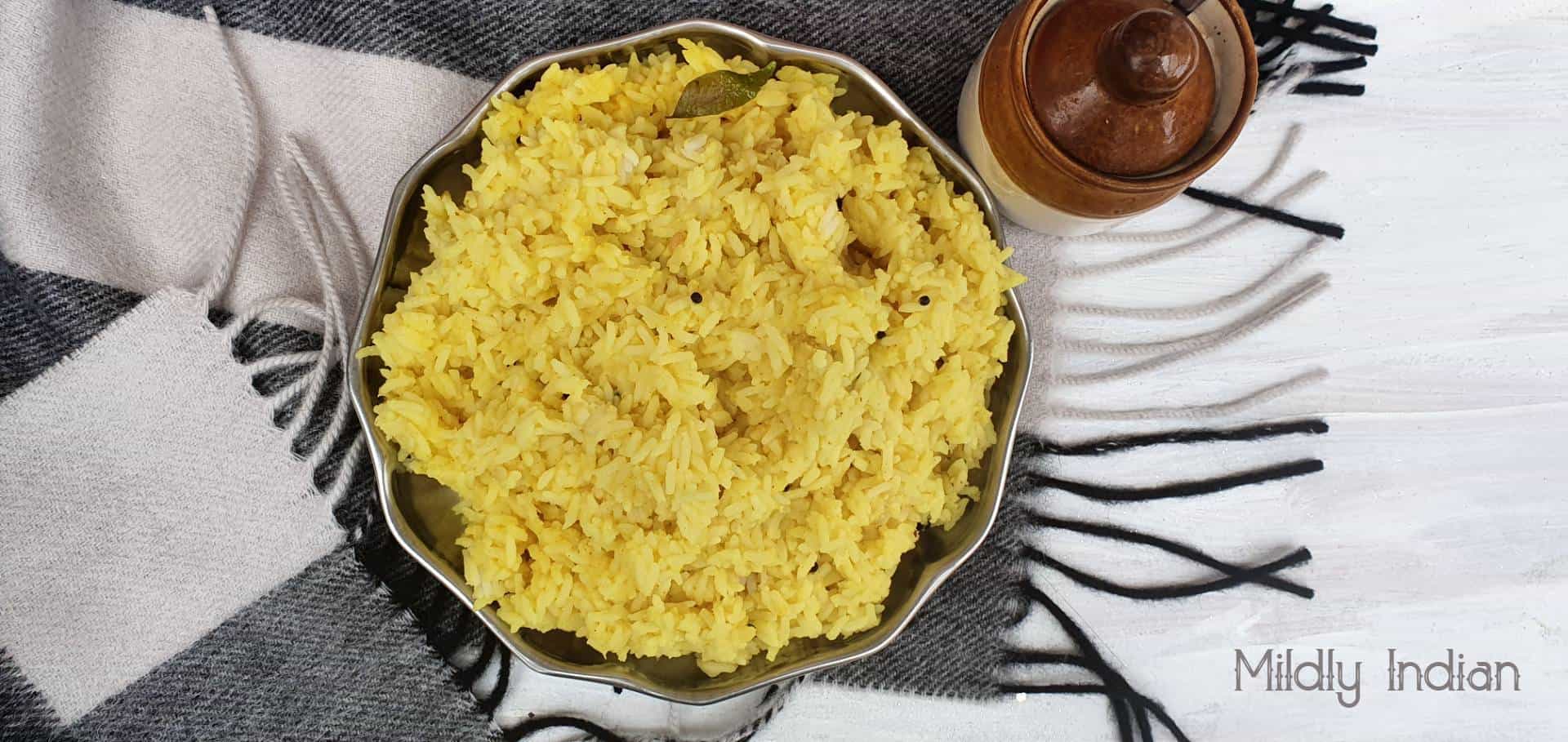 Manjal Pongal
Gluten-free, lentil and rice mix
Ingredients
1

cup

Raw rice

short grain

1/4

cup

split pigeon pea

Tuvaram pariippu / tur dal/ thogri bele

1/2

tsp

turmeric grated

or use turmeric powder

8

curry leaves

salt to taste

5

cups

Water
Instructions
Pressure cooker method
Wash and drain the rice and the dal, till the water runs clear.

Set the pressure cooker.

Add in the washed rice and dal followed by the turmeric, salt, curry leaves and water.

Pressure cook for three whistles to five whistles.

Take off the flame and let the pressure release naturally.

Open the cooker and mash the cooked mix.

Check for salt and serve warm.
Instant pot method
Set the instant pot for pressure cooking at high.

Wash the rice, lentil mix and add to the pot with 4 cups of water. Reserve 1 cup for mixing later.

Seal the lid and set for 8 minutes.

Once done wait for it to release pressure naturally.

Open and mash the rice gently and serve warm
Rice cooker method
Wash the dal and rice and add it with 5 cups of water to the rice cooker pot an set to porridge mode

After about 15 minutes of cooking, the dal softens and then add the turmeric, curry leaves and salt and cook further.

Depending on the water absorption of the rice, the rice cooker method may need a bit more water to make it mushy.

Mix the rice dal mix well and serve warm
Nutrition
Serving:
100
g
Calories:
214
kcal
Carbohydrates:
45
g
Protein:
6
g
Fat:
1
g
Saturated Fat:
0.1
g
Polyunsaturated Fat:
0.1
g
Monounsaturated Fat:
0.1
g
Sodium:
531
mg
Potassium:
50
mg
Fiber:
2
g
Sugar:
0.3
g