After the heartbreaking reveal with purple kohlrabi (earlier post- knolkhol poriyal), I had to redeem my hopes with just the good green one. Once the restrictions had lifted, we headed to the large farmers market. I love going to the large market for the freshness of ingredients and preferably when I know I have time that week to cut, prep, cook, pickle etc. Currently, being on a job stand down it leaves me ample time for all these whimsical travels. 
The Paddy's market, Sydney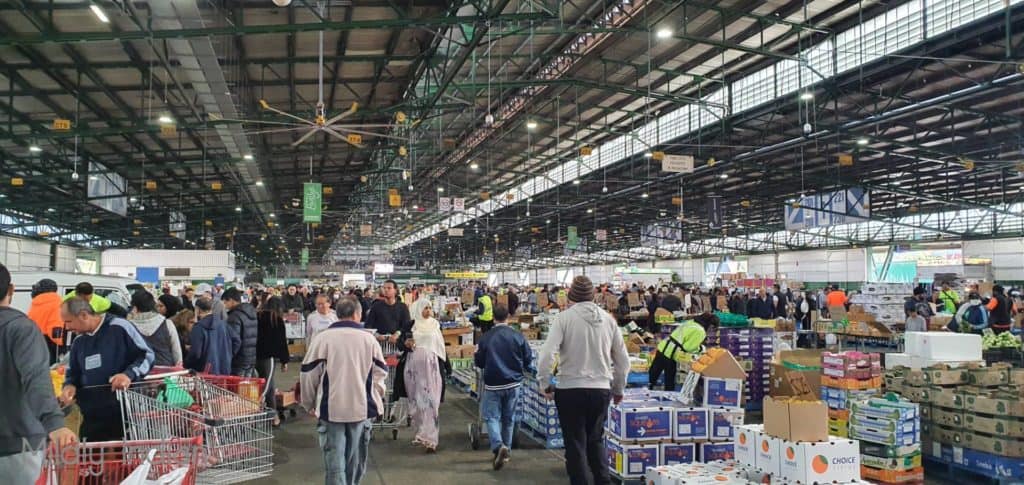 Paddy market is one of Sydney's largest marketplaces. It is huge for all things from clothes to farm produce. Originally called the hay market, the building has a history from 1909 this is more of a tourist hub.
The second part of it is in Flemington that we picked up the farm produce from. The Flemington market is well known for the freshness of produce and also carries a lot of Asian vegetables and fruits. Adjacent to that is the incredible flower market. This is one of the places I am always excited to go. Follow safe COVID directions when you are heading this way. Keep safe and keep your near and dear safe as well. We were quite happy to see the temperature testing and tagging done before you enter the market region as well.
Our picks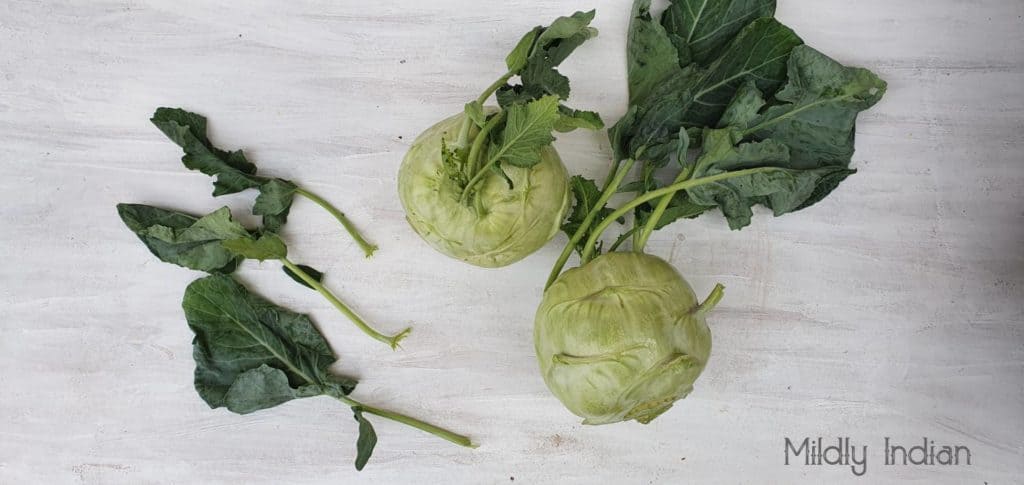 The markets are now filled with beautiful root crops. Kohlrabi is the sweetest for the season, so fresh that it just was perfect having it raw. A couple of stashed of beets, a big tub of tomatoes, yum oranges and pears and many more made it back home with us. While driving back there were a billion ideas that I wanted to do. With the kohlrabi, the crunch of the cucumbers was all that was needed. The sweetness of the kohlrabi slices had no opposition from the watery cucumbers. So we have the cucumber kohlrabi salad set.
Now for the mint dressing
In the backyard, my tiny kitchen garden gave me Mint and Vietnamese mint. Mint has a mild sweet flavour. The Vietnamese mint, on the other hand, is peppery. It is a subtle spicy aftertaste very similar to a betel leaf. It is spicy without the chilli heat. both these are hardy herbs to grow in most temperate seasons. Finely chopped herbs with lemon, olive oil and salt and the dressing are done.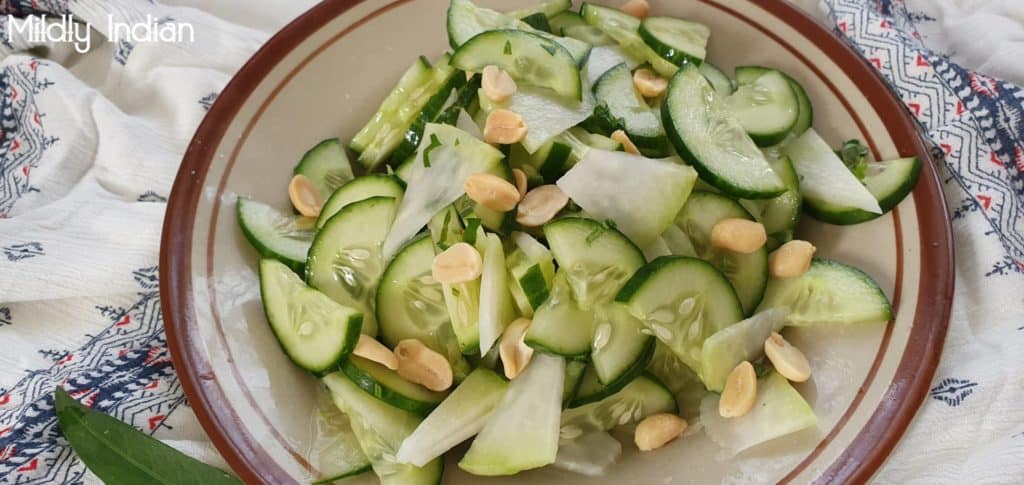 Here is a pointer
When you use olive oil for salads use the cold-pressed one for that flavour burst. So the lesser you need to keep your salad non-greasy.
Adding this cucumber and kohlrabi salad to Shh cooking secretly challenge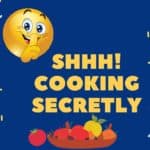 Since the shh cooking secretly blogger group was working on Summer salads as it's the theme, the sweet kohlrabi and cucumbers were the first choice. This theme was suggested by Kalyani and my partner is Mayuri. Mayuri is a gem of a blogger and her unique background and extensive travels make her blog exciting to follow. She gave me olive oil and mint as the ingredients. I was immensely happy as the mint patch in my backyard had decided to give the freshest of leaves. Mayuri has put together a beautiful rainbow salad bowl with the cucumber and black pepper that I gave her as secret ingredients.  
Hope you enjoy this cucumber and kohlrabi salad recipe and give us a shout out when you do. If you have more kohlrabi, try this too
Knolkhol poriyal – Purple Kholrabi stirfry
Formore varieties of salads on this blog, check this link
Salads and soups on Mildlyindian
Don't miss to follow us on Instagram or Facebook, Stay safe and follow rules to keep yourself safe.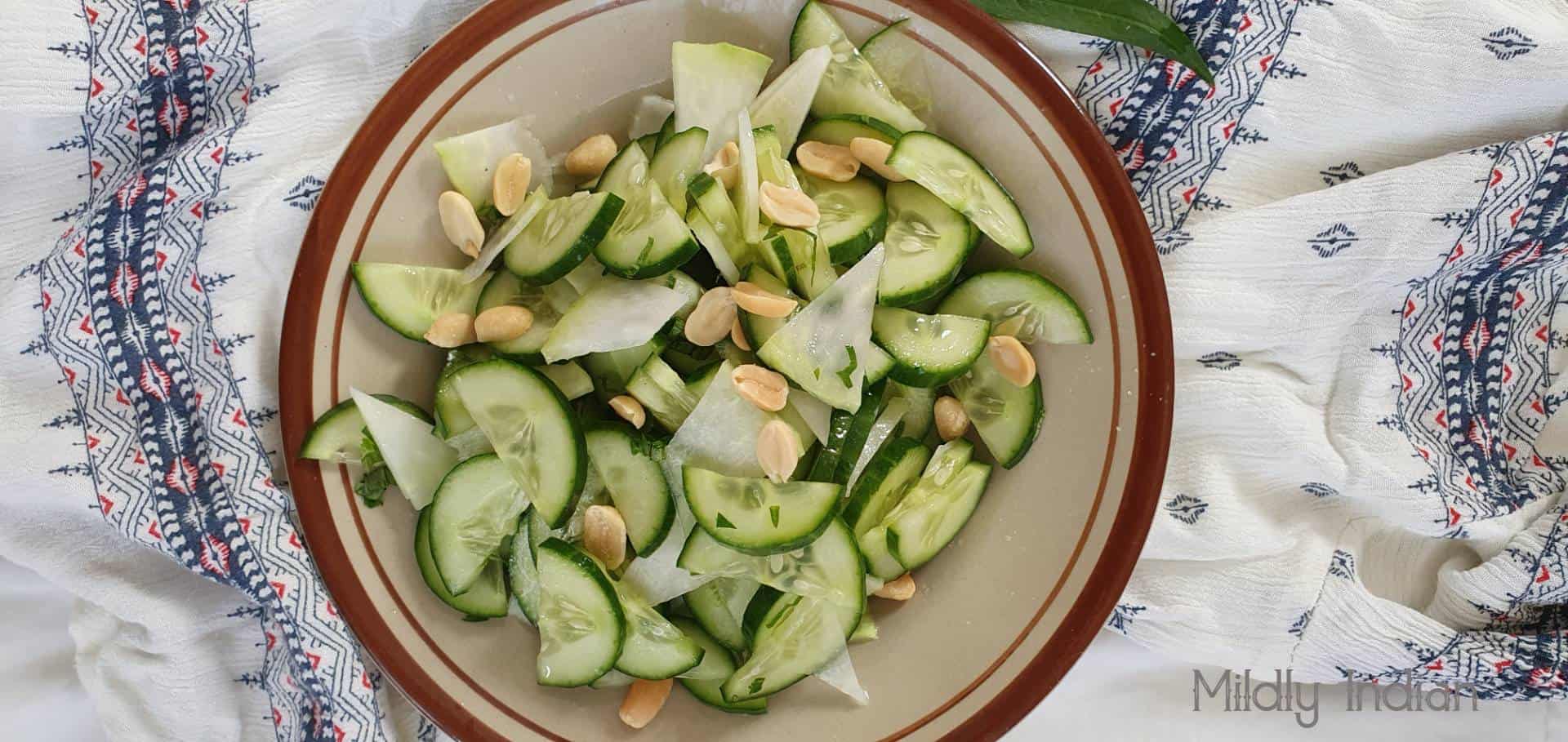 Cucumber and kholrabi salad
Easy summer salad with lemon mint dressing
Ingredients
salad vegetable
2

small

cucumber

1

small

knolkhol

(kohlrabi)
for lemon mint dressing
1

tsp

olive oil

(salad grade)

salt to taste

( i used seasalt flakes)

1

handful

mint leaves

10

vietnamese mint leaves

1

tbsp

Lemon juice
Instructions
Peel the skin of the Kohlrabi and thinly slice the flesh and add to the mixing bowl

Wash and slice the cucumbers and add to the bowl and set aside

In a small bowl, whisk together the oil, lemon juice and salt.

Wash and chop the mint and vietnamese mint fine and add to the dressing. Mix well.

Pour the dressing over the sliced salad veggies and give a good toss.

To serve, top with the peanuts.
Notes
Vietnamese mint gives a spicy aftertaste without the heat and pairs well with the sweetness of kohlrabi. If you don't have it,  try thinly sliced chillies or a betel leaf.