Every Indian thali   has a side of a small salad.  When it comes to the north Indian cuisine it could be laccha  onion (spiced thinly sliced onion),  yogurt based raitha or a fresh kachumer with a lemon dressing.
I love Kachumer the most on my plate.  Simple and delectable.. This pretty much no brainer recipe is what I love with my Phulkas and some simple dal too.
With the classic mix on tomato onions and cucumber, it is  the most refreshing salad on a plate. make it spicy or kick in the lemon its a perfect crunch to the warm food on the thali.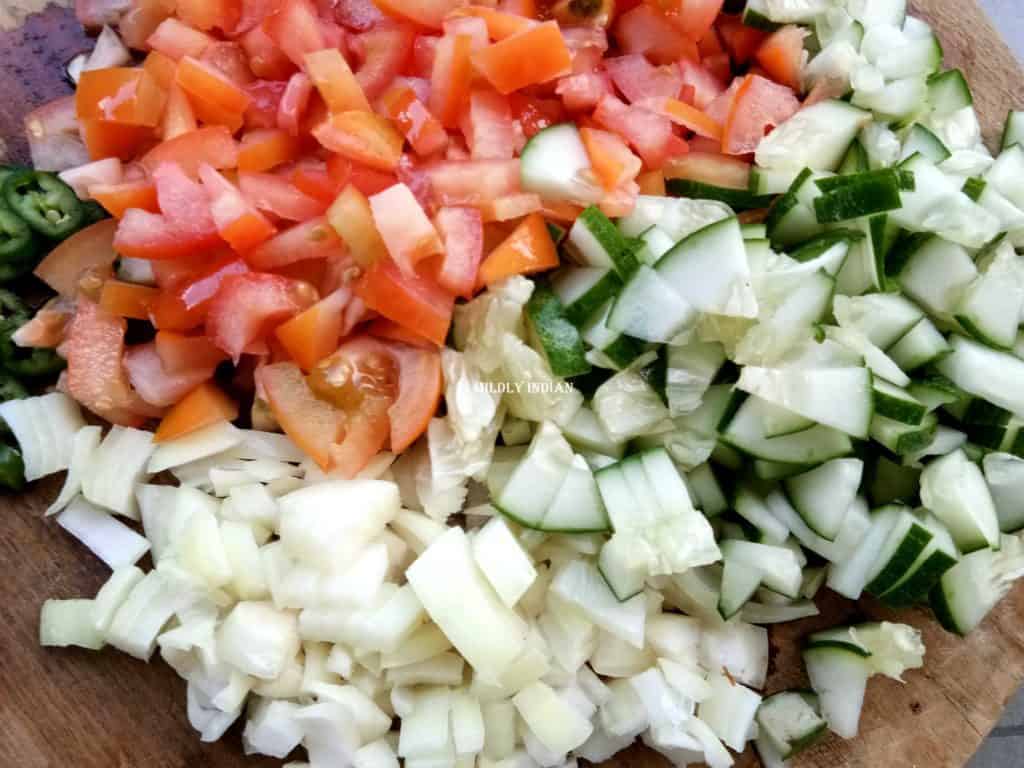 Enjoy this simple salad today.
Check out the extensive collection salads before you leave , leaving some links for you to try
Print Recipe
Kachumer
Yum
Wash and clean cucumber and tomatoes .  Dice them. add them to the salad bowl

Deseed the chilies and chop them fine to add

Finely chop the coriander leaves

Extract the juice of half a lemon. Drizzle in the lime juice.

Sprinkle the salt, cumin and black pepper powder and toss.

Once well mixed it's ready to serve. Chill if keeping for a longer time.
Change to mint leaves if you don't like coriander.
Also add in a handful of pomegranate pearls if you have.