---
Pomelo is a fruit which looks like a large over grown grape fruit. It's  pink to yellow sacs have a sweet and sour taste with a hint of bitterness. this is the edible part. It is a tough  job to peel through the thick skin which is majorly inedible… but worth every minute. Scientifically known Citrus maximus.
In Malaysia this fruit I find is common but the sweetest ones we have eaten are the Davao Pomelo. Enjoy this beautiful fruit which is also called as the  "Grandpa of Grapefruits".
Benefits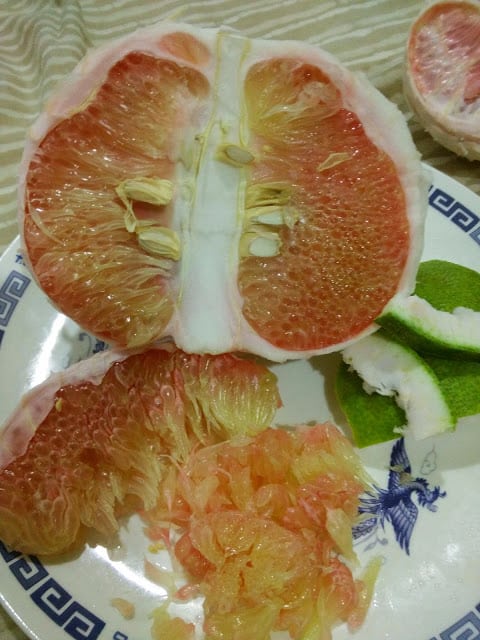 Pomelo is rich in Vitamin C as all other citrus fruits. One whole fruit apparently contains 600% vitamin C for a days requirement.It may not be a great idea to eat the whole fruit.
It helps in the absorption of iron needed for your body.. hence pair it with iron rich foods.
it is also rich in potassium.
an  advisable fruit for diabetics, by reducing the secretion of insulin and also by reducing appetite
The fruit is also highly advisable for weight loss also for the same reason.
Check out the recipes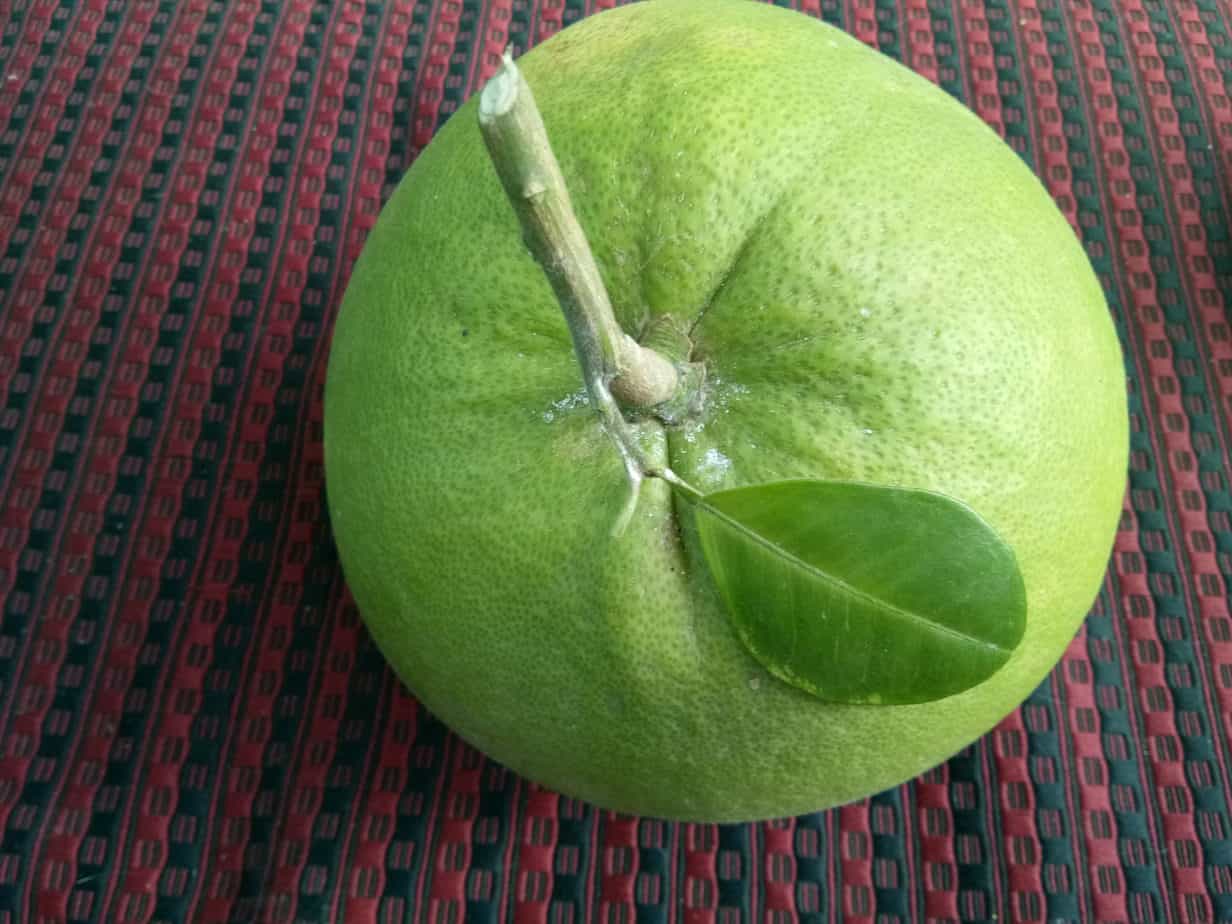 Pomelo,
Notes
Read recipes based on this fruit