So What is Rasam?
Rasam is a simple clear soup style recipe accompanying a South Indian meal. Just as its "sibling ",  the Sambhar, it is one of the most versatile and popular dishes of the south.
The heat of the rasam, begins from a home ground rasam powder. The rasam powder is a medley of.. spices, which upon roasting releases its medicinal properties.
Rasam is at its best if you have a cold or a cough and you mouth feels tasteless. It's one of the least effort dishes in the Indian cuisine once you get your proportions right.. With a small  portion of rice…soaking in a deep bowl of rasam..yummmm… there are no sniffles and coughs anywhere near.
Let's now begin with the powder.
The spices which make up this powder are:
Cumin- well known for clearing phlegm
Coriander- improved digestion
Black Pepper -anti inflammatory
Dry red chilies- enhances the flow of blood bad acts as a pain reliever
And the lentils… Split pigeon pea – to provide a bit of thickness and flavour to the dish.
Here, I have highlighted only the properties that may be important when you may maybe down with a cold or a flu. But as we have portrayed earlier each of these spices afford more than just this benefit.
Over all the rasam powder is a good one to keep handy. In addition to just rasam.. Try a sprinkle in your stir-fry, your mixed veggie gravy or to your flat bread to create a loving aroma and enhanced taste.  I do liberally sprinkle this on peanuts as I roast them with a drizzle of oil too.
There are many many variations to this powder. Please leave your suggestions in the comments to try too.
Do also check out the absolute favorite for the South Indian lentil Stew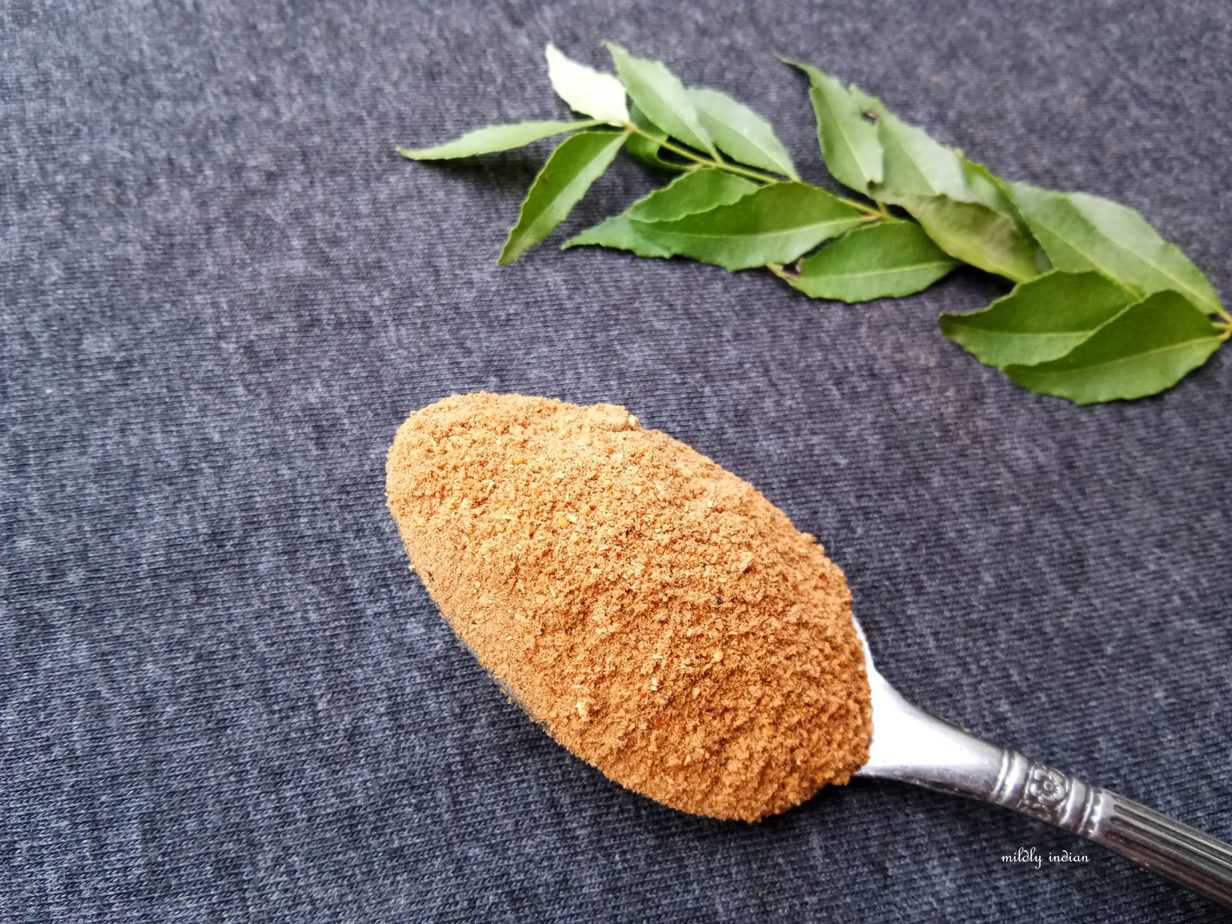 Rasam powder
South Indian style clear soup spice mix
Ingredients
100

grams

split pigeon pea

0.5 cup

40

grams

turmeric

250

grams

coriander seeds

3 cups

50

grams

cumin seeds

less than 1/3 cup

50

grams

Black pepper

less than cup 1/3

40

grams

dry red chillies

1

cup

curryleaves

loosely packed
Instructions
Set a plate ready with turmeric placed in it.

Set a cast iron wok / kadai, on a low heat.

Dry roast the Split pigeon pea till golden brown. Remove and place it on the plate to cool.

Add the coriander seeds next and Dry roast till smoky and a lovely aroma is released. Be careful not to burn. Place it on the plate atop of the spices also placed in the plate

Roast the jeera and black pepper next. Place them in the same plate.

Dry roast the red chilies and follow the same.

Follow up with the curry leaves

Cool down and powder well.

Store the powder in a air tight container.
Notes
You can choose to use turmeric powder as some spice mill may not be strong to powder the dry turmeric root.
The curry leaves can be taken off if you are adding fresh, but I find it most convenient to have all in one.
For rasam for 4 people we need around one tbsp of rasam powder.