The best place to find genuine people who translate their passion towards a real contribution to the world is in townships that head far away from the city. When you find a person who confidently says, "I will have it no other way", you know you have reached the right spot to surround yourself with the best people. Tucked in Port Campbell, Victoria, en route the Great Ocean Drive you will find such a person, Kylie Treble. The brain behind Real-pizza, pasta, salad, who lives and breathes the passion to leave the world better than we found it. 
Understanding the concept
When food is just not something you use to satisfy a burning hunger, the idea of ingestion takes a new meaning. It is a connection to your living self, nourishing the better way of doing so, and leaving as minimal impact on the environment as you can. At REAL Pizza Pasta Salad, you can see an embodiment of this effort. The connection with the community, providing opportunities to be a partner in their efforts and even working towards your meal, the minds behind Real, have thought through providing every opportunity to take up the change.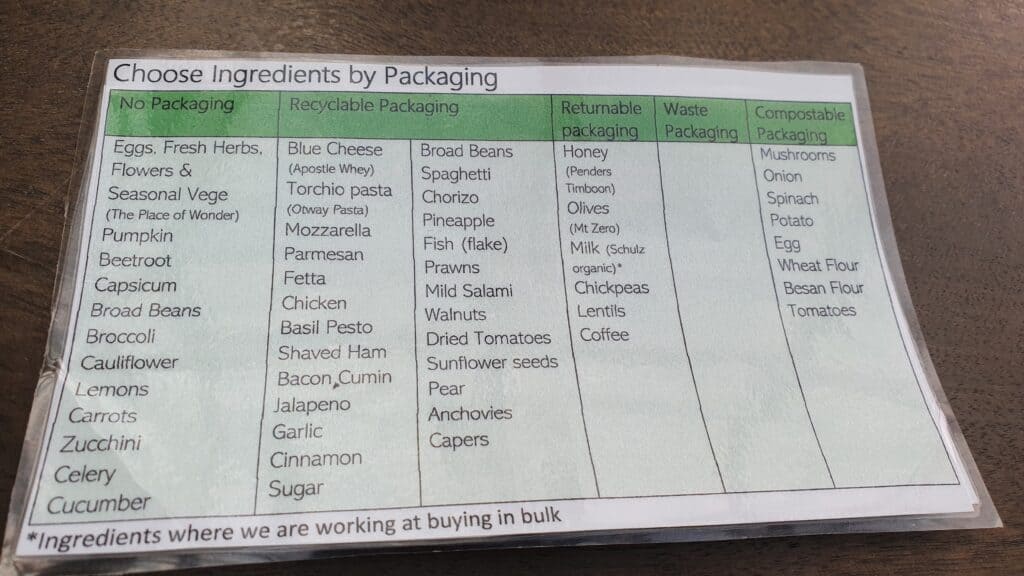 How did we find the place?
Long drive, exciting location and a public holiday leave you famished! Walking around Port Campbell trying to find a grocery store on a public holiday is when we spotted Real. Though we had not booked in, Kylie and the team were most accommodating to let us have a table for 4. That not only sorted our dinner with no cooking involved but also brought us an inspiring chat. Check out their website before you walk in and don't be like us, Book in early!
Location
Drive up along the Great Ocean Drive, towards Port Campbell, Victoria. As you head into town (or like us look for a grocery!!) it is a small street with some lovely eateries, shops and an information station. As you walk ahead, you will see a lovely garden that sets really a bit away from the street, yet is very visible.
Here is the address: 25 Lord Street, Port Campbell, Victoria 3269.
Connect with them:  Instagram handle
The ambience.
One of the most beautiful backyard setting with chirping birds is the best you can ask for to unwind after a long drive. The peaceful outdoors with comfy seating and a garden to watch provided the needed relaxation and green to the eyes. Blink and keep your eyes ready for the colourful birds that are returning home, chirping about their day. On the walls are handmade canvases that either showcase the sea collections or a collection of memories. Overall, a perfect place to unwind with a glass of wine (local selections).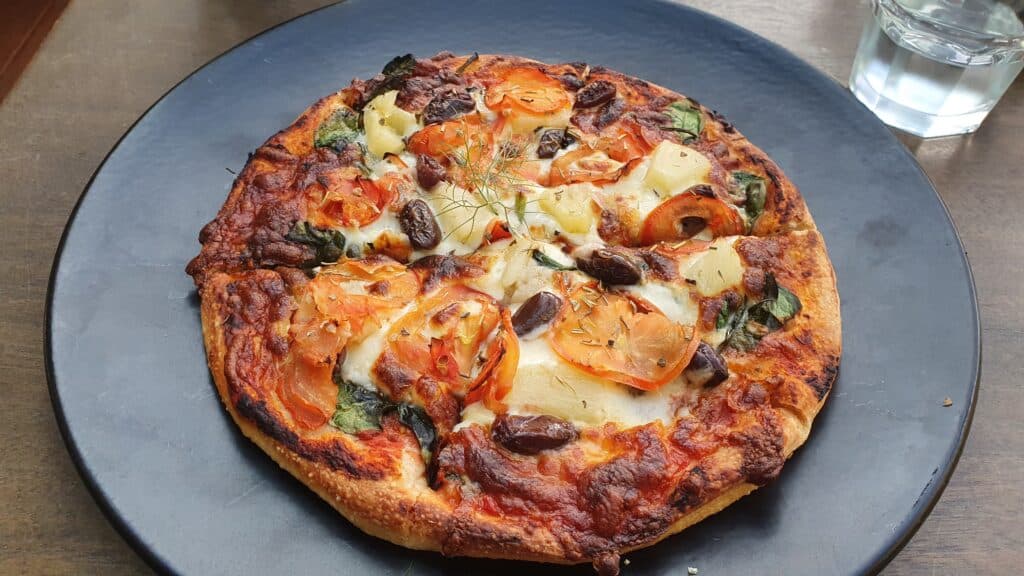 What to try from the menu?
This is where it gets interesting. The cuisine style is Italian-influenced Australian. The menu at Real does have specials and some make-your-own-meal ideas. The fun is in the latter part. The menu has an elaborate section that gives you full control over what is added to your pizza or pasta. You customise it based on your liking. The list of ingredients is to be tied in with the note about how far they have travelled to reach your plate. This helps you make sensible choices of what you want in your meal. I am in so much awe with the idea, as I feel strongly about what is produced by you always earning better respect than the one you just pick pre-packaged. Mind you the produce and the outcome equally match the concept. The simplest of flavours are perfectly executed. We had two kinds of pasta and two pizzas that we constructed out of this menu. Each is done to perfection where you can taste the purity to almost feel at home.
The service
While we are seated, we can see the place getting full in a matter of minutes. Takeaways flew out and the dine-in guests were attended to efficiently by the two ladies on the floor. Quick and simple, drop in a word or two, a smile across the room to check on you in spite of the busy floor. The efficacy of the process was evident every minute.
Stay connected
Working towards educating you while providing you with a tasty meal, REAL Pizza Pasta Salad, has successfully done its task, leaving you with a thought to ponder on your way back. To be honest, I have started looking at my ingredients a bit deeper than before and planted a whole lot more in my garden for the season. This connection is what prompts me to write about Real too. Comment if you have been to Real and your experience with them. When you find ventures that make you think of food and community, share that with us @mildlyindian  Don't forget to share your road trip experiences with us. Subscribe and stay on as we attempt to travel a bit more. While you are in Sydney, check out Emelias along the Northern beaches. 
This is an independent review based on our experience. The pics published are the ones we captured during our visit. If you would like us to review your place email us, the details are in our contact. We pay for our food and write an honest report!