Right after Diwali, a kind of food coma sets in. This is perhaps the same as any festival you celebrate. My friends feel the same after Eid or Christmas.
Post prandial somnolence or food coma
Well scientifically, this is a fact. A tummy full actually induces postprandial somnolence. This is because the blood flow primarily directed to the brain is now diverted to enable absorption of nutrients. Alright now, this is normal and there is no need to stand upside-down.
Once the food is digested the flow of blood naturally reverses and goes back to feed the brain.
Here are some situations which drag out this food coma
Heavy fats and sugar loads in meals (yes, that explains the festival siestas and lethargy)
Eating at odd times and pushing the lunch and dinner times till you are nearly fatigued gives the body more reasons to add to the prolonged fatigue.
Lower consumption of liquids and thereby slow dehydration of the body, Or higher consumption of caffeinated drinks and alcohol.
Straight to bed after a meal situations post a bigger meal makes it even harder for the body to digest the heavy meal.
Here are some simple ways that may help
For starters, break up the meals into smaller portions.
Keep it light and simple (hard to achieve in the holiday season, I agree)
Keep up the hydration with water, non-caffeinated drinks and light and easy soups.
A gentle walk or some basic aerobic exercise post meals helps with a better metabolism.
Stay clear of heavy alcohol consumption. (  we all know it is addictive!!!)
Lastly, keep up with light bites at the time that you feel your body is getting tired. So the heavy fatigue is not reached. It can be a mid-morning snack or a few light bites before dinner. This helps in portion control too.
Try these for portion-controlled quick eats.
Toasted quinoa and dates energy balls
Masala papad with sprouted moth bean chaat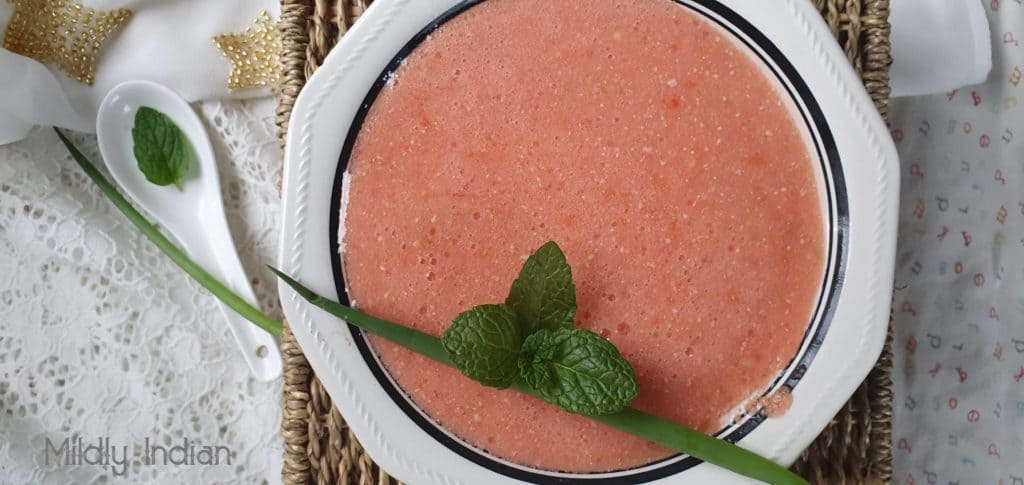 Quick and easy reset tomato soup
Aided by these tips and tricks, it is also important to help the body reset after the holiday season. Here is my go-to, no-cook, quick and easy solution to it. This is a recipe we have at home very often Since it is just a couple of ingredients and no cooking involved it just makes it feel much more productive interesting of getting back and listening to your body.
Tomatoes for detox
Post festival season, we always look around for a good detox. Well, tomatoes are well known for this. Loaded with minerals and antioxidants, this raw tomato soup makes it easy for the body to repair. The fair amount of seeds ad nuts help to make it a meal than feeling starved.
Waste no time, let's get on with the recipe.
Do let me know your thoughts in the comments.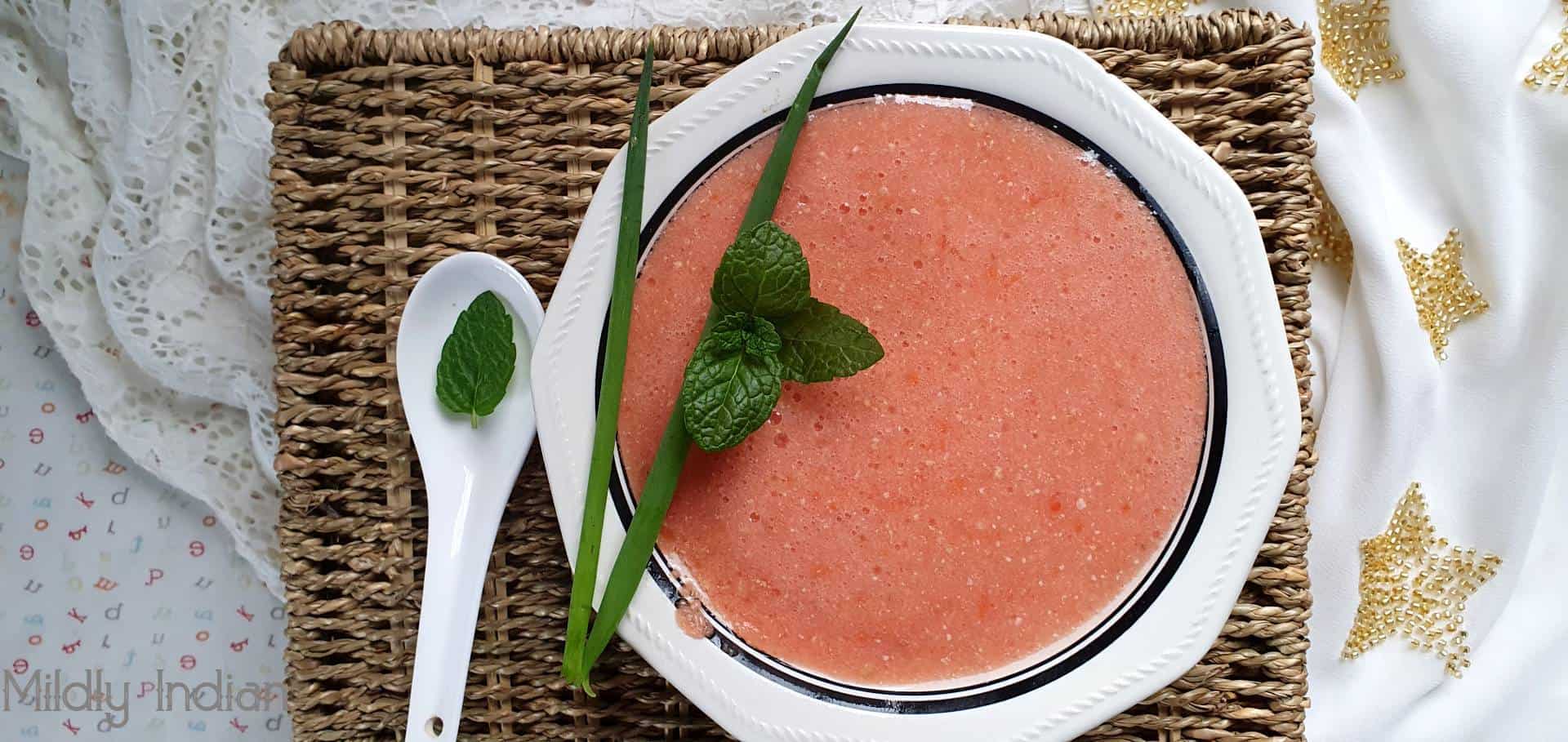 Pick-me-up tomato soup
A quick and easy recipe that is gluten-free and grain-free.
Ingredients
4

medium

tomatoes

( chilled)

1

tsp

flax seeds

1

tsp

chia seeds

2

tbsp

pumpkin seeds

1

tbsp

cashewnuts

salt to taste

crushed black pepper

1

cup

Water
Instructions
Add the flax, chia, pumpkin seeds and cashew nuts into the spice mill and powder into a fine mix.

Add cut tomatoes into the blender, add the powdered mix, salt and 1 cup water. Blend into a smooth soup.

Serve the soup with crushed black pepper.