When you have a great recipe you know you will be making it often. If you have an off the charts recipe, so simple, then you would make it your comfort, isn't it? That is what I do with this steamed sweetcorn recipe.
Corn is what we always associated with an outing. That small cup of steamed sweetcorn with a touch of cheese was a favourite of my kids when they were small. I remember blowing on every single corn kernel and handing it over to them.
The transformation
That simple steamed corn with a topping of cheese underwent a transformation when we were travelling South easy Asia. The bubbling cheese with the comfort of sweet corn was an irresistible combination we rediscovered in Korean restaurants. Further, the southern hemisphere winters in Australia sealed the deal for this cheesy addiction. Now it is become that Friday classic which we love to hide the troubles of the week in. Join us as we bring out the bubbling cheese and corn with a side of crackers.
Do let us know how you shared this recipe and if that bubbling sweetcorn and cheese treat brought the growing young adults to the table without the gadgets. the version here has been tried and tested on bbq days and on the camp. Scroll down for the recipe.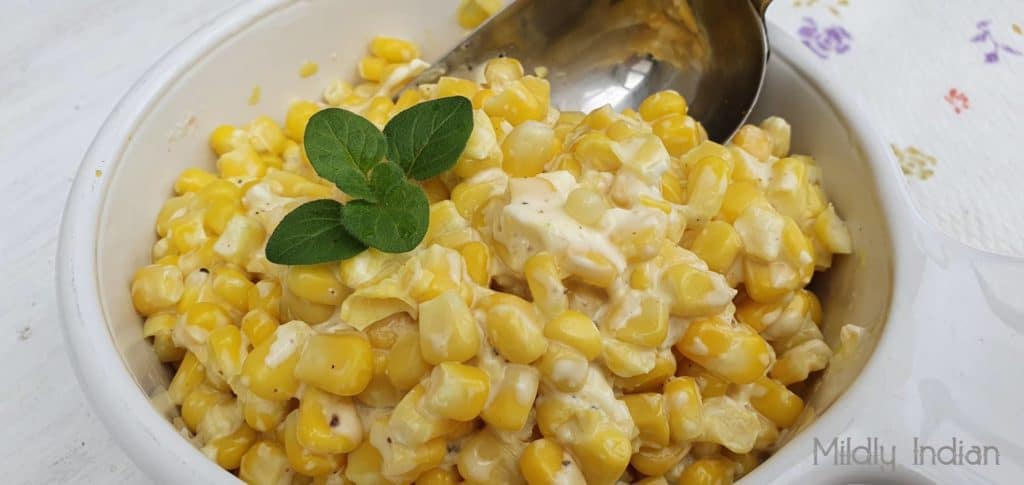 Here are some related recipes you may want to add for that conversation evenings. 
These are or quickest ever go-to collection when that little pep talk is needed. The collection is also great when you have friends over and just want to have an easy finger food set up. Click on the links below to lead you to the recipes
Carrot fries and hung yogurt relish
Hummus Balila with pita crisps
Cheese, crackers and grape pairings
Adding this post to Foodies redoing old post. 
The sweet corn and cheese recipe has been one of the earliest adds to the blog. From then on, our tastes buds have taken a transformative change and also the recipe has gradually evolved in my use of the techniques. Hence, it is time to bring the content to a new updated version along with new images. Hope you enjoy this new version and love the recipe more than ever.
Catch up on our latest updates on Instagram, Pinterest or Facebook by clicking the links below. Do subscribe to this blog and receive updates on our new creations as well.
Save this to your board of easiest stress buster eats.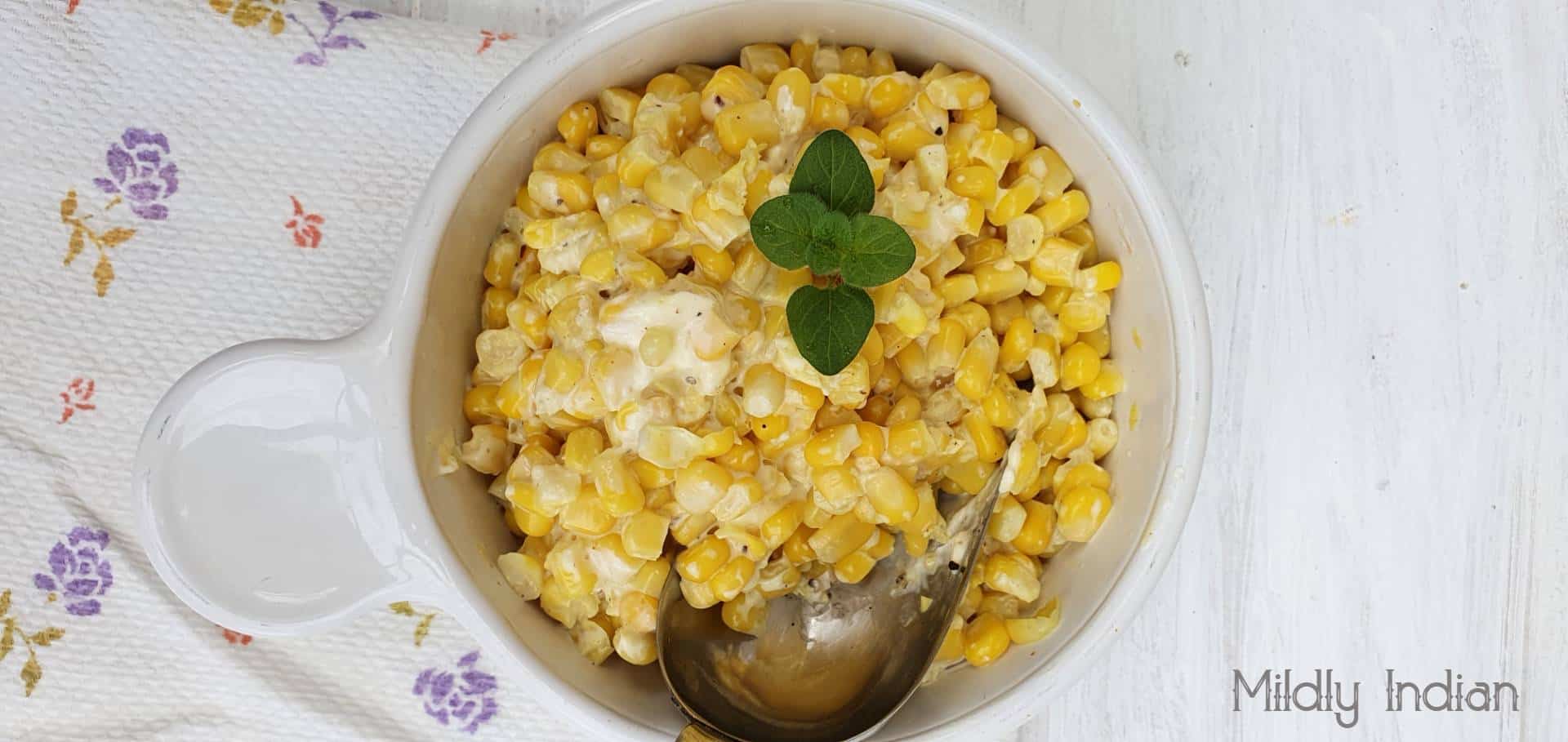 Sweet corn and cheese
Gluten-free, nut-free, grain-free recipe to pair with crackers or pita crisps.
Ingredients
2

cups

frozen corn

1

tbsp

mayonnaise

(use eggless version if preffered)

1/2

cup

Mozerella

( shredded)

1/4

tsp

crushed black pepper

1/2

tsp

mixed herbs

dry, crushed
Instructions
Give a quick rinse to the frozen corn and place them in a microwave-safe bowl.

Zapp for about 30 seconds on high power.

Drain the water that has come out and place the corn kernels back in the bowl.

Mix in the mayo and the mozzarella to the corn kernels

Cover and zapp for 1 minute or till the cheeses melts.

Sprinkle the blackpepper and crushed herbs and mix well.

Serve with crackers or pita crisps
Notes
Over the campfire
When using on a camp, frozen corn may not be an option. If you can use canned ones, try this method. In a skillet add the drained corn kernels, mayo and cheese and place it on the campfire embers and let it bubble away. Once the cheese is melted it is ready to have. Scoop up with the chips and crackers and share.
On the barbeque grill
In a cast-iron skillet, add the drained corn with the cheese, mayo and black pepper. Add a touch of butter if you like it silky smooth. Cover with foil and set it to the side of the grill as you work through the other mains. Once the cheese starts bubbling gather up your friends and dig in with chips and crisps. Top some onto you burgers for that sizzling comfort.
Nutrition
Calories:
238
kcal
Carbohydrates:
1
g
Protein:
15
g
Fat:
20
g
Saturated Fat:
12
g
Polyunsaturated Fat:
1
g
Monounsaturated Fat:
6
g
Cholesterol:
62
mg
Sodium:
370
mg
Potassium:
58
mg
Sugar:
0.3
g