The quickest cooking ingredient in my pantry is the beaten rice flakes. 5 minutes of soaking or 3 minutes of cooking renders this beautiful ingredient ready to plate. Having a big glass jar filled with freshly pounded red rice flakes was the go-to snack to my growling tummy during the growing years. But somehow amma never made aval payasam and I never knew it existed.
 Amma always made
Following my marriage, we visited my husband's attai who prepared such delicious food in a quick short time. While talking to me itself I watched her make a payasam. I was quite happy when I had it. Of late, not having day-offs on festival days means I have 10 minutes from stove to plate for  a payasam. Guess what comes handy then… Aval of course!!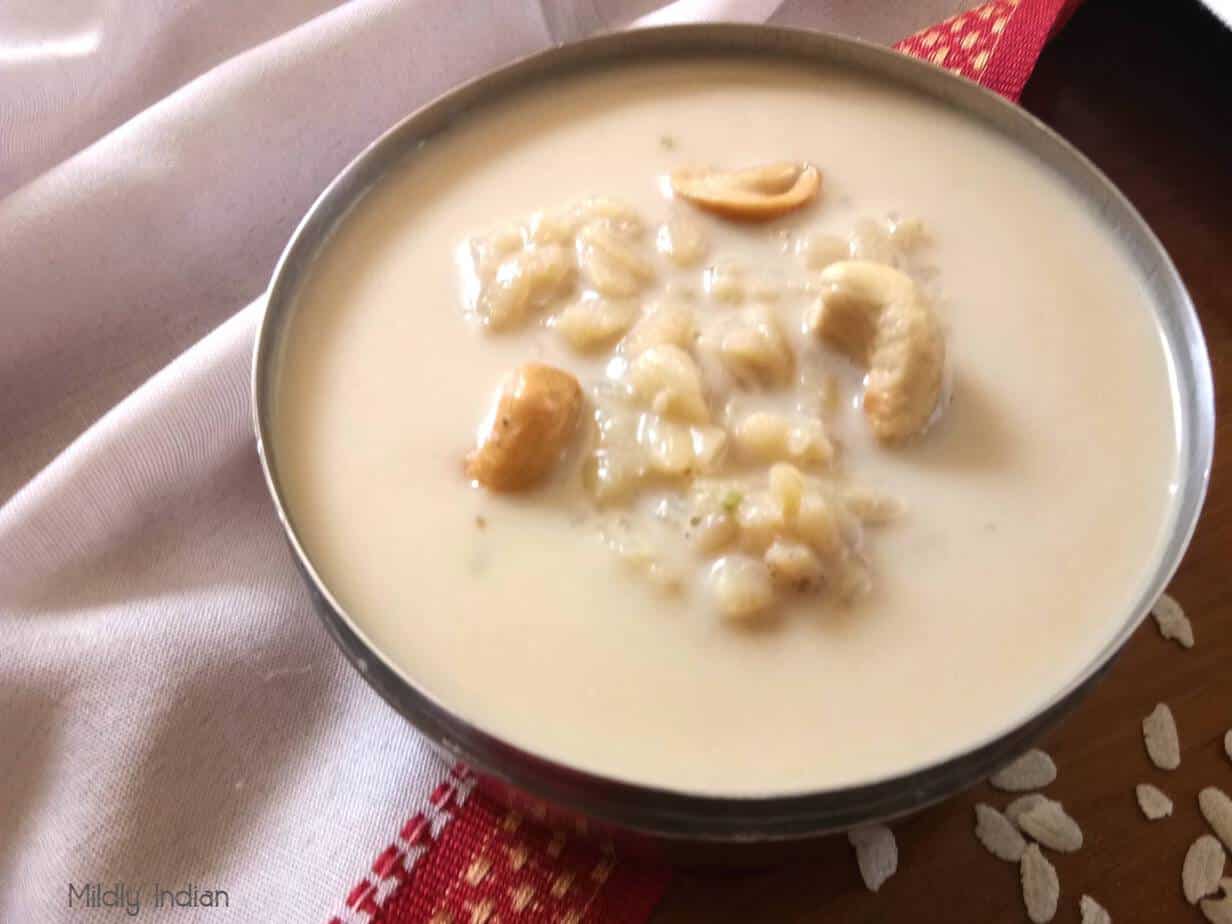 This trial session of coconut milk aval payasam with a gentle dose of coconut jaggery won the vote this time. So here we are with the recipe. It has my vote as it is one of the easiest kheer recipes to do.
Beaten rice flakes are easily found in an Indian / Asian grocery store as poha or Pinipig. If you have missed our earlier collection of gluten-free, rice flakes recipes here it is again, The recipes featured are from all over India.
Do subscribe for regular updates or follow us on the Instagram.
Happy Onam to all celebrating this beautiful festival.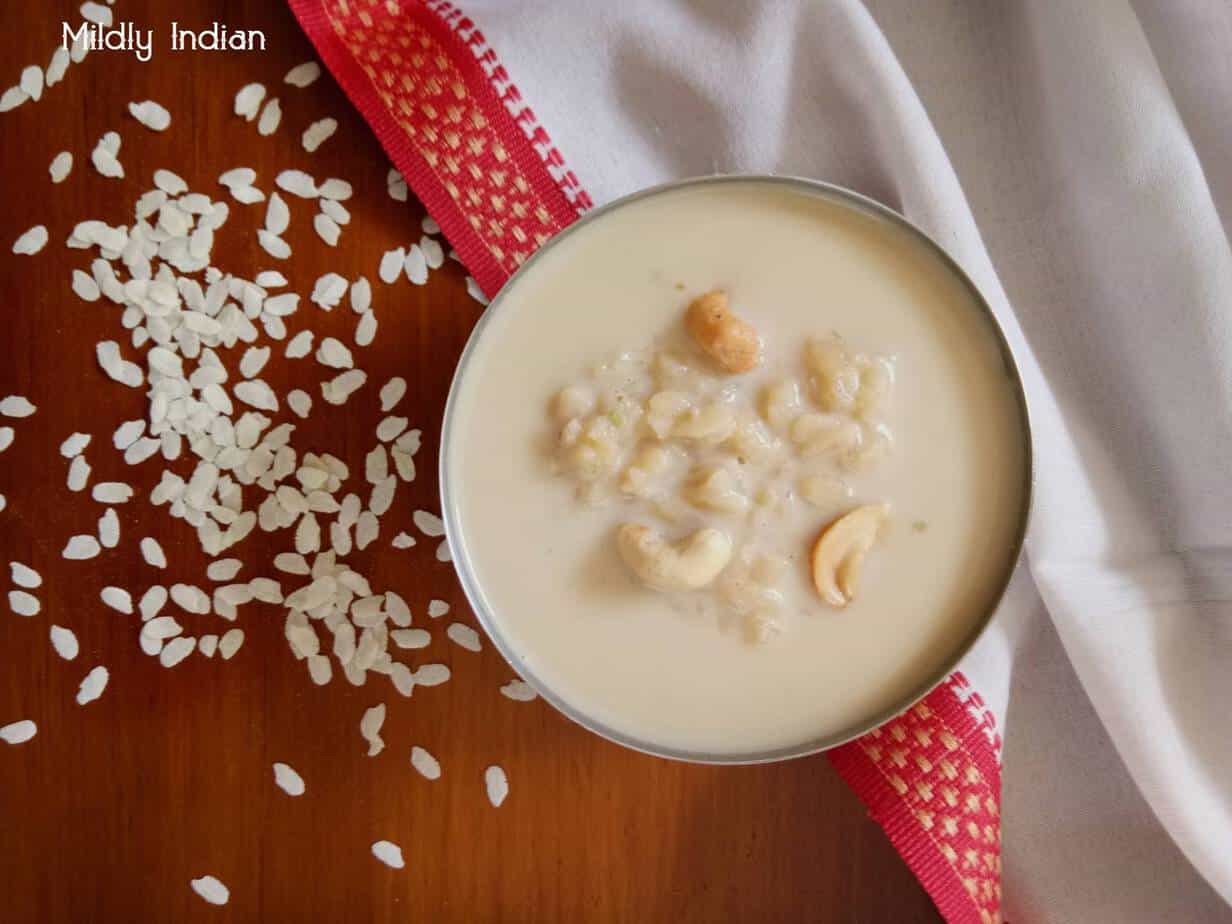 Aval Payasam
Rice flakes in coconut milk
Ingredients
to make the porridge
1/2

cup

rice flakes

(aval, Poha- thick variety, see description in recipe notes))

1

cup

coconut milk

thinned ( second and thrid extarct)

1/4

cup

coconut milk

thick (first extract)

1/2

cup

coconut sugar

(coconut jaggery)

1/4

tsp

green cardamom powder
for the toppings
1

tsp

ghee / clarified butter

( use coconut oil if vegan)

1

tbsp

coconut

sliced into small pieces

1

tbsp

cashewnuts

broken into bits
Instructions
In a heavy-bottomed saucepan dry roast the Aval till it is crispy.

Collect and set this aside.

Now add the ghee to the same pan and roast the coconut pieces till golden, then add the cashew bits and roast till both and gently golden. remove and set aside

Into the same pan now add the thin coconut milk and bring to a gentle boil.

Add the roasted aval into this and allow the mixture to boil for about three minutes, stirring occasionally.

This is sufficient time for the aval to soak up and swell.

Now add the thick coconut extract, Cardamom powder and simmer for about 5 minutes. Never boil this thick extract as it tends to release the coconut oil and leaves an undesired taste.

now stir in the coconut jaggery and simmer for another 2 minutes

Remove from heat and add the roasted cashews and coconut pieces.

Mix well and the payasam is ready to serve
Notes
Beaten riceflakes come in a few varieties of thickness. Here is a quick guide
for Instant eating or frying, use nylon variety (thinnest)
For quick stirfry or salads use medium thickness
For cooking in a liquid, soaking for idly batter use the thickest variety.
These rice flakes will be available in red variety and white. this choice is entirely up to you.