Continuing on the path of resilience to the refined sugar call throughout this festival season we successfully trudged through a few of the celebrations and are about to hit the biggest sugar loaded party of all…Diwali.
All Indian festivals culminate with a creamy kheer (pudding). Served to the satisfaction of even the gods, this is the one that satisfies all. A small bowl of chilled kheer, served in a clay pot has for centuries never failed to make one feel like a royal. I did love kheer all along my life and was not ready to easily let it go but for the sugar. This time, the addition if stone fruits have elevated the quality if this satisfying festival treat.
Related recipe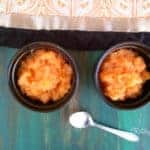 Click here for these recipes
The fruits added to this kheer.
 This creamy fruit kheer is no added sugar or sweetener (yes, no honey, no stevia) The entire sweetness comes from the milk and the added fruits. I have added cherries, apricots, peaches, bananas and dry dates. You can vary the fruits based on the availability and it will still be gorgeous. However, I will not advocate adding pineapple as it may split the milk.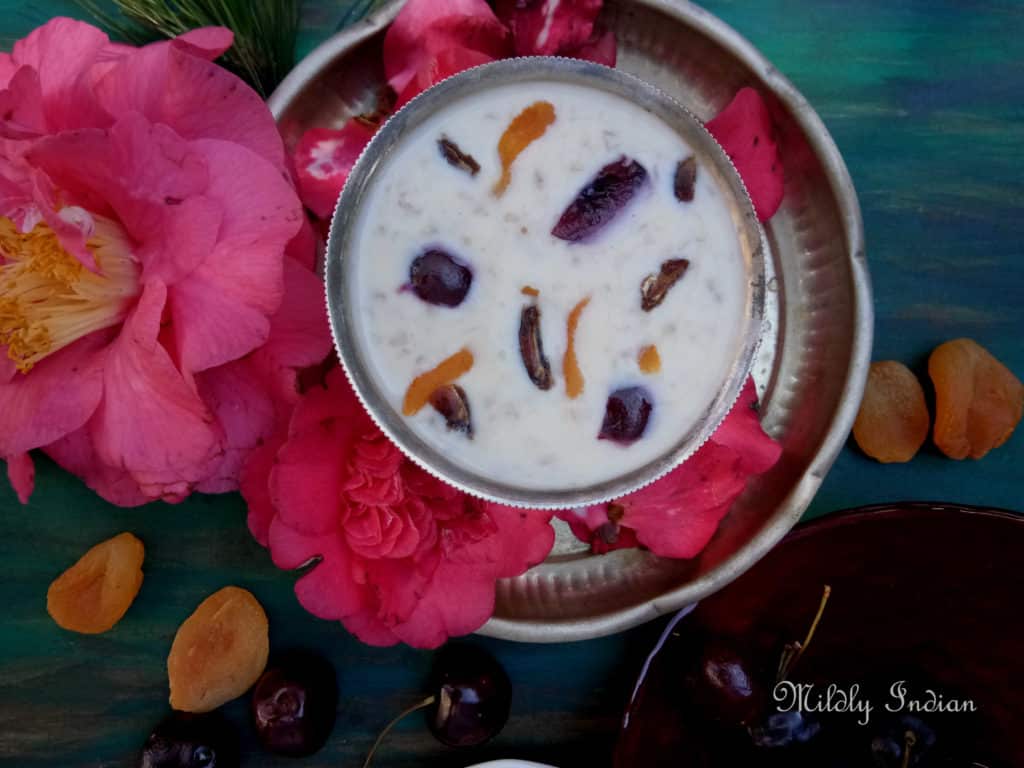 This recipe is one which I would call as "sinlessly decadent." Let me know if you would like to try this figure friendly, diabetic adaptable, gluten free, grain eliminated recipe swap for the Diwali season.
Watch out for more exciting recipes from us as we learn and improve. See you next week.
This Post is a part of the #diwaliDhamaka from the Desi Foodbloggers Connect.
Here are some more amazing entries
Linky code:
Print Recipe
Buckwheat fruit kheer
Yum
no sugar, no honey, no jaggery, no stevia.
Into a Pressure cooker add the buckwheat and 2 cups of water and pressure cook for 2 whistles

Meanwhile, remove the stones of all the stone fruits and chop then into small pieces. Mix them well and set them aside.

The juice from the fresh fruits will plump up the dry fruits.

Once the pressure is released , open the cooker add the excess milk and mash the buckwheat gently.

Simmer this milk and buckwheat mixture to the thickness of a pouring porridge, approximately 7 minutes.

remove from heat and allow the mixture to cool down

Add the fruits and chill till use.

The chilled dessert is perfect to serve with a sprinkling of rose water.
In the instapot the buckwheat takes about 10 minutes in manual
You can swap the grain to broken rice, millets or semolina.