Following the passion to start the blog and showcase the recipes has provided a huge lot of satisfactions. It brought about some different level of interactions even between close friends, who sometimes become the hardest critics to please. Indeed, this has strengthened our bond. This is the bond I like to celebrate today, with my secret twist to
semiya
( vermicelli)  payasam
Semiya payasam (vermicelli pudding) is such a simple recipe from the South of India. It is the one go-to recipe every mom has up her sleeve when a traditional dessert sans the fuss is on call. It works for the kids as it is
sweet
noodle and for the adults and there is a familiarity in the whole idea.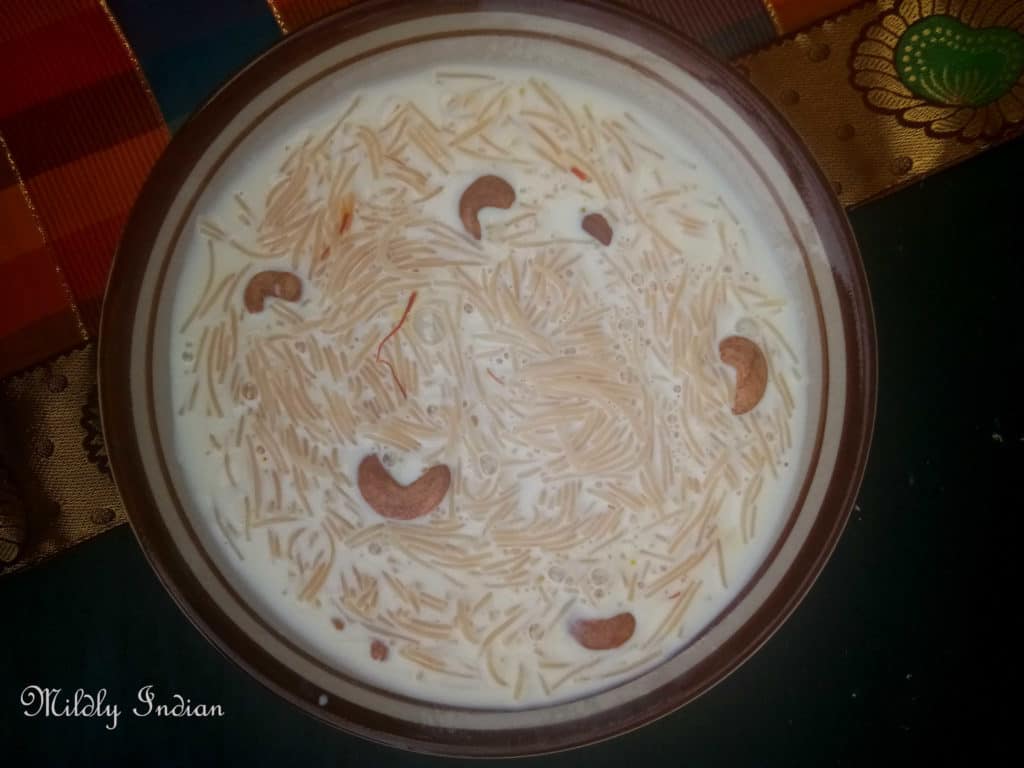 Vermicelli in Indian desserts
The vermicelli in Indian desserts is the kind that has come by the Arab trade routes. This is further established by the cooking method adopted for it which is to fry in a bit of fat and then cook it.
The variety is largely different from the mung bean thin noodles or the rice vermicelli from the Asian cuisine. It is more like a thin strand of pasta. It is wheat based and quite a refined instant noodle style product. This ease of storing and preparing is the one that makes it a pantry staple.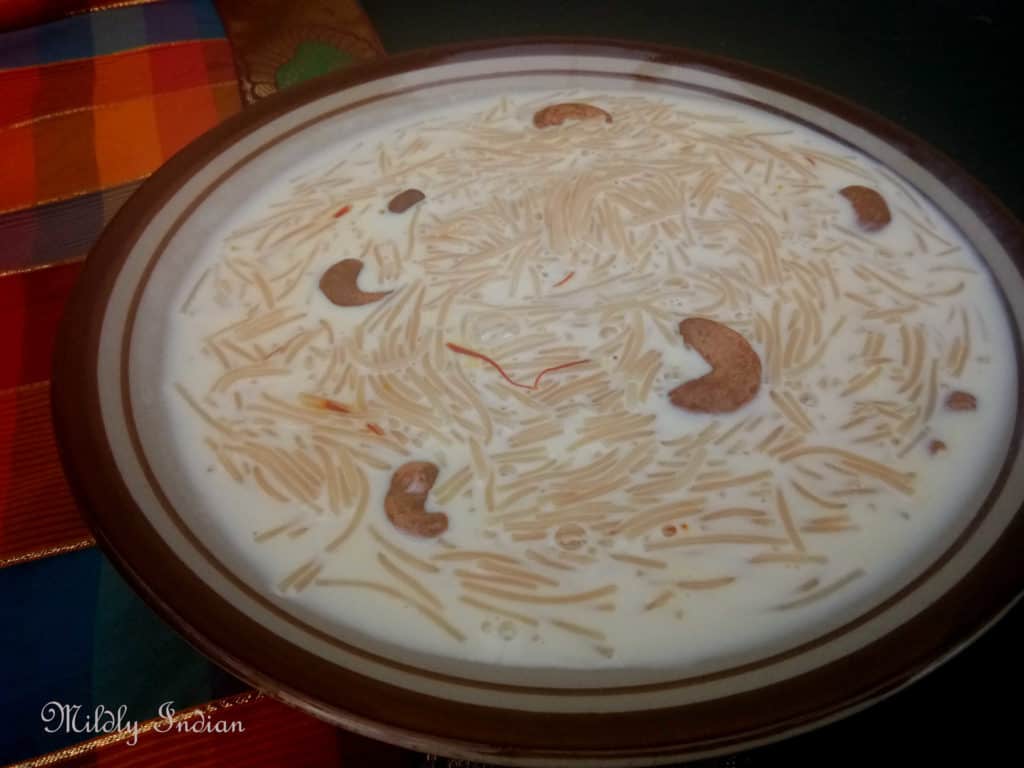 This is a many birthday month for us..so I am sure you will see more sweet treats too on the blog but how can we miss …nothing beats a payasam on a birthday.
Here are a couple more payasam recipes
To find out what is the twist to the recipe do scroll down and read the recipe and recipe notes carefully. Spot the difference and do let me know if you like it.
Pin your favorites for future use from here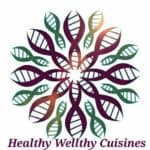 This Post is added to the Healthy
Wellthy
group of blogger post where we are exploring recipes with vermicelli this time. Here are some from other bloggers in the team
Print Recipe
Semiya payasam
Yum
Remove 2-3 tbsp of milk and soak the saffron strands

In a heavy bottom pan, add the ghee and gently roast the vermicelli

When golden remove and set aside and add the chickpea flour and fry till aromatic.

Add the roasted semiya back in and add the milk

Bring the milk to boil and the simmer till the vermicelli strands cook.

Stir occasionally so it doesnt catch the bottom.

When nearly done, add the cardamom powder, saffron soaked in milk and mix well

Add the sugar aaand remove from heat.

Toss in the roasted cashews and stir the sugar in well.
It is best not to boil with the sugar as tends to split the milk.
The addition of besan is entirely a personal choice. I like the nuttiness it gives the dessert and the mixed flavours of Mysore Pak and payasam together.
You can use condensed milk to add thickness to the payasam. If so use after the milk has come to a boil.
you can add ghee roasted nuts to flavour however I did not want to load up on the ghee and hence did not use it.