The season of cakes have begun. Invariably there are plenty of bakes,  giving and happy time.  As with any festival season there are left overs. What do you do with the cake left or the cake  recipe which did not come up to your expectations?
If it is a non creamy cake,  like a tea cake,  a muffin or a brownie this is what I do… Freeze it for the day I really am craving for one.Warm it up  and enjoy when needed Make  smaller portions so you don't have to thaw and then throw away… And more so… Don't not keep huge portions. We tend to eat and forget our calorie count.
If we have creamy cakes or bake which dried up in  the oven  while baking, yet is tasty here is a trick I do.  Super cool and vanishes easier than normal cake during the season. It's perfect nibbles with a cup of tea .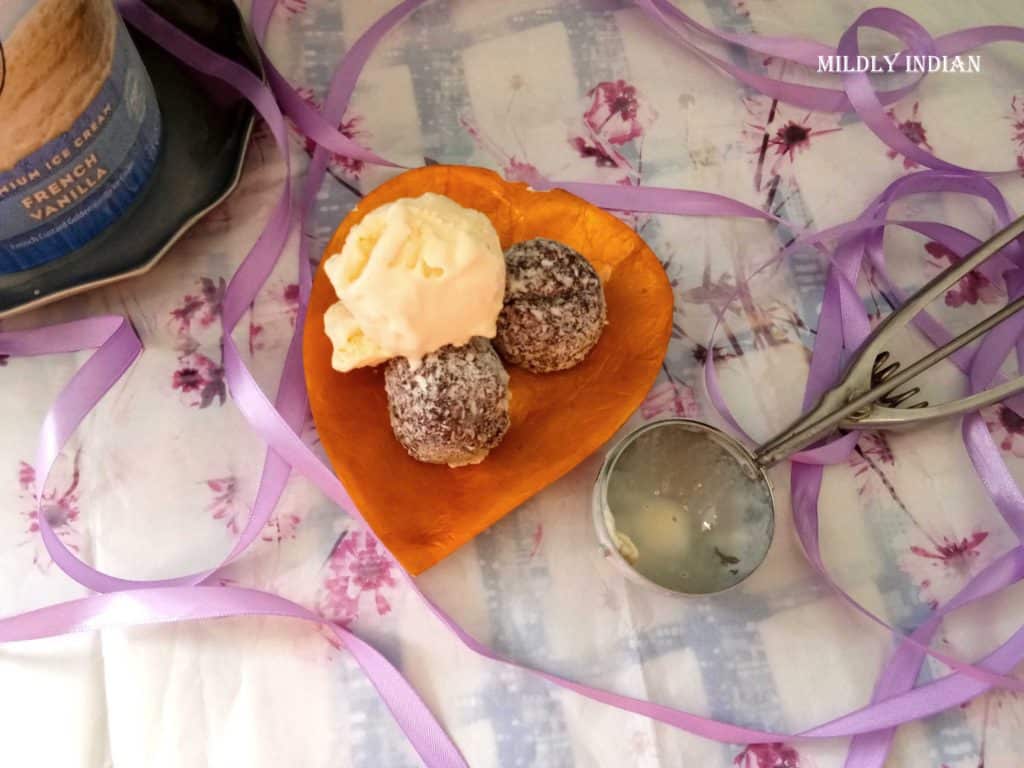 So shall we go over to the method?  It's easy and effective.  Don't miss it.
If you are planning to bake then do try out these treasured recipes
Print Recipe
Cake and coconut truffles
Yum
Before you start,the amounts of juice and coconut utilized depends on the type of cake you start with. With creamy cakes you will have the cream to bind them well.

Drizzle the cake with a few tbsp of juice. Check for softness, once soft and pliable add in two to three tbsp of toasted coconut. Add more juice till you get the mixture to hold well.

Scoop out with an ice-cream scooper and shape into balls.  

Serve with a beautiful dollop of ice-cream of choice.
For cake which dried up in the oven use a bit of marmalade with orange juice for a better texture.