How many of us have had cake fails?
Obviously, we all have had multiple ones all because we tried. Now we tried, that's a wonderful thing. But that lump called cake now sitting on my countertop is no longer fun. I have sunk many, forgotten the sugar in a few, burnt the base of some, baked some to their death as they had too much moisture etc. I know you feel it too the guilty feeling of wasting. It just feels so hard to toss the whole thing into the bin, unless you have baked it to coal. 
Here are a few recipes that I have failed before getting it right.
What do we do then?
During the season from November to December, I feel the rate if cake failures are even more. That's because we try harder to impress for the holidays.
Here is what I came to learn after a few years of baking and failures. There are some fixes.
For example, forgot the sugar, turn the cake into a poke cake and drench the holes with sugar syrup. But, stiff cakes, burnt base etc don't see the light of the day. So here is my save.
Salvage the bits that are not burnt or have a burnt smell. Remove the crust of the stiff cake and this can be the base for the ultimate cake truffles.
It has saved many of my fails and a few on my dinner parties with the pile of cake truffles. Font frown, it works. No one, second-guesses the cake fail. Make your truffles so cute they are irresistible.. top it with candy cake, nuts or tens and thousands based on the season. Pile them up high like a tower. Your glamorous dessert tower is ready


Shhh, a secret
I have saved a birthday too with this as I burnt the vanilla cake. Made them into these gorgeous truffles and stuck them up with more chocolate like a cone. Put the candle on top of the tower. It was an instant hit. Don't let them know the secret. They are super proud of that incredible cake tower.
Don't let the cake fails to ruin your spirit. Keep baking and gobble them up as cake truffles.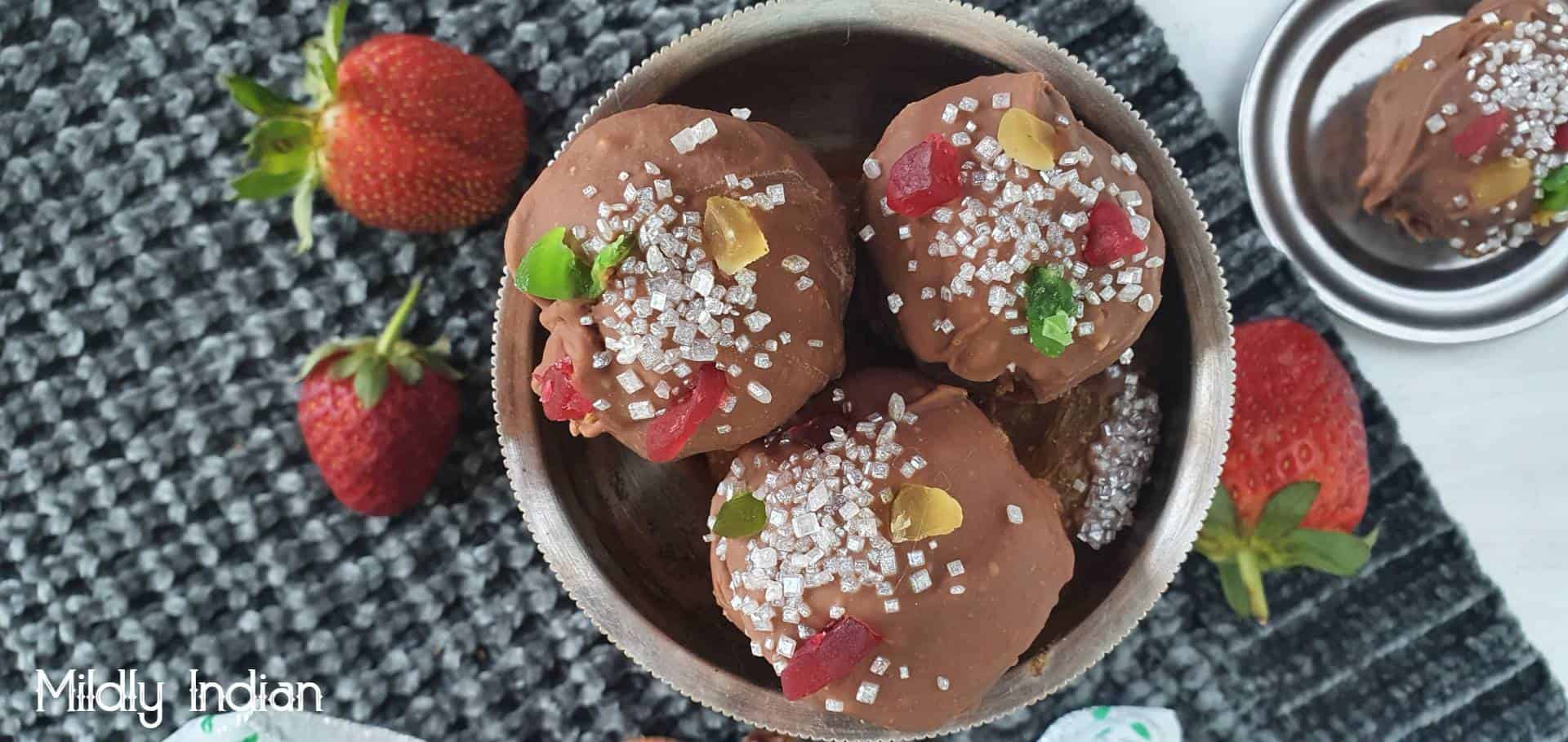 Cake and coconut truffles
Leftover cake recipe
Ingredients
for the cake truffles
2

cups

cake crumbs

1/4

cup

grated coconut

( use crushed nuts instead)

1/4

cup

orange juice
for the chocolate covering.
1/2

cup

chocolate chips

(melts)

1/4

tsp

coconut oil

( or butter)
Instructions
First, if the cake is frosted, remove the frosting completely. Slice off the hard crust or the burnt base if any.

Into a large mixing bowl add the cake and break it into crumbs.

Drizzle the cake with a few tbsp of juice. Check for softness, once soft and pliable add in two to three tbsp of toasted coconut or crushed nuts. Add more juice till you get the mixture to hold well.

Scoop out with an ice-cream scooper and shape into balls.  

Roll on more toasted coconut to serve if you desire to serve without the chocolate.

When the balls are ready to set in the refrigerator for about an hour. 

Set the chocolate chips and the coconut oil on a double boiler and melt.

Using a fork place one cake ball at a time in the melted chocolate and roll till it is fully coated with the chocolate.

Add some tens and thousands or crushed nuts on top.

Chill in the refrigerator till the coating sets for about 30 minutes.

Serve chilled.