Oh yes!! we had the birthday of a very special one in our family and it really had to be the one which even the unicorns can be jealous of. So what do we choose?
Yes, it is indulgence time, a very delicate funfetti cake. No frills ..just funfetti.
 At first, I did dread baking,  it was the measurements of baking I couldn't get my head around. Once I got my cake not to sink- thanks to the trusted baking guru and friend…Jayanthi it gave me a ton of confidence to experiment with the cake flours and mixes.
Slowly evolving, baking and trying I am now on the basic frosting.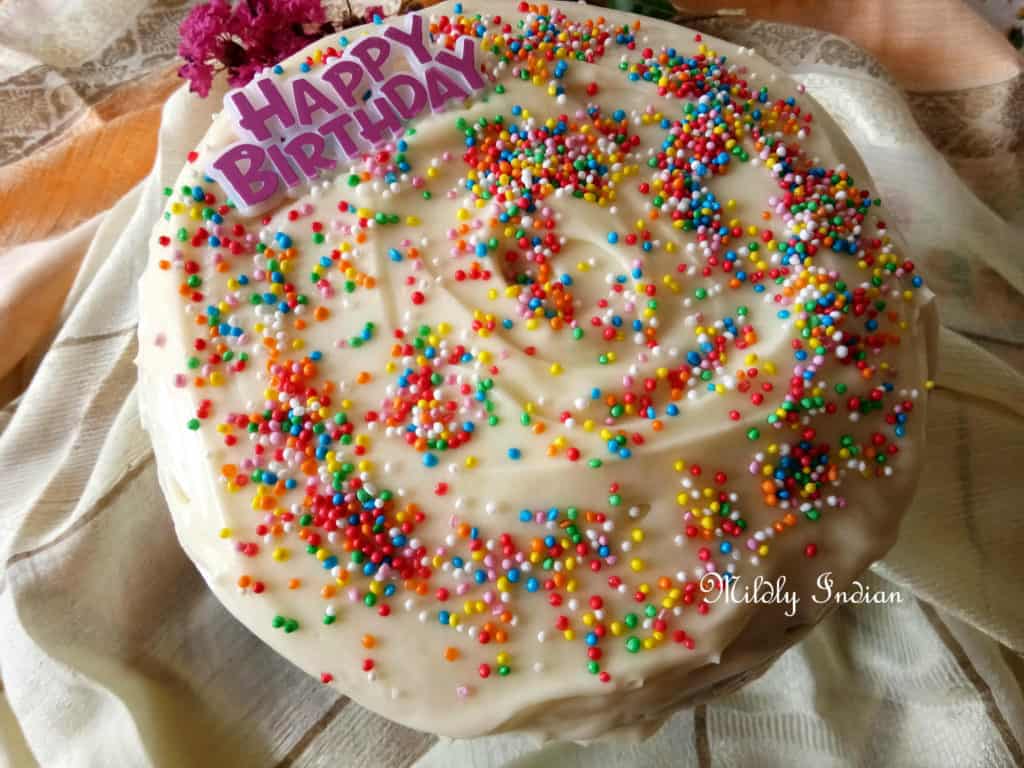 Today baking with my kids, we are doing a bakery style vanilla cake base ..with funfetti added and topping it up with more vanilla creme frosting to make it all so decadent. Of course, it had to be topped with loads of the colours. It is a special day!!!
This is an excellent bake for a celebration. Check out this texture, perfect without any gadget to help you out in the kitchen.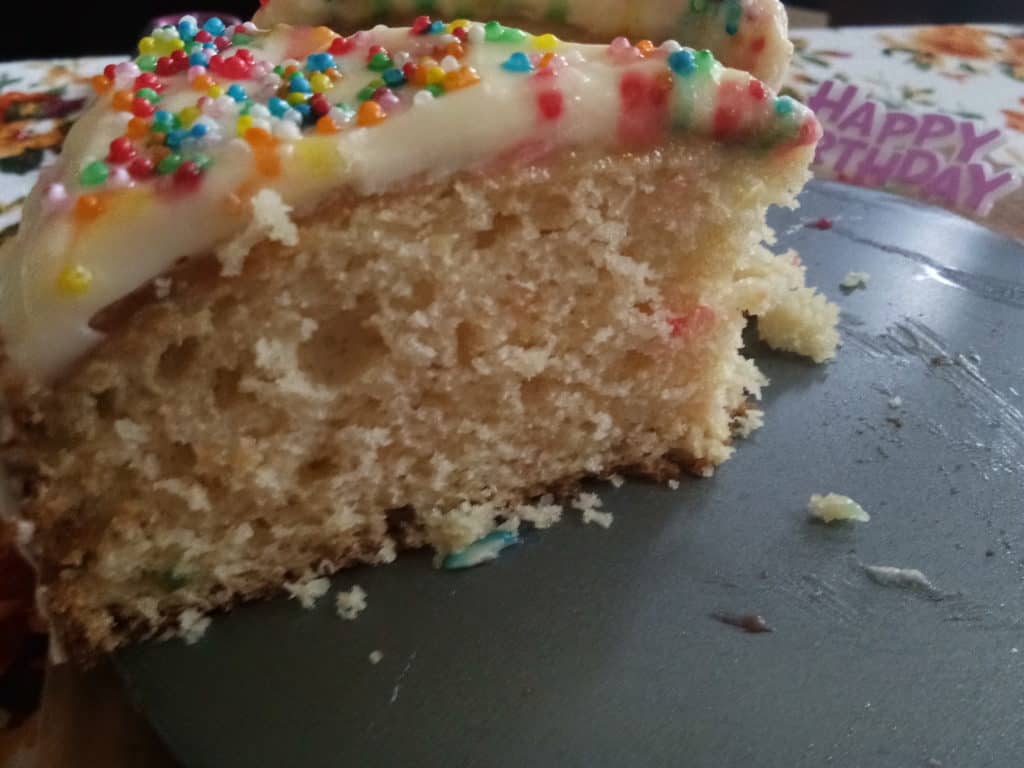 We had no trouble polishing off the cake,Hope you enjoy making it  and loving it too.
Here are some more simple bakes from our gallery
and if there is leftover cake… you always know what to do
do let us know what you would like to see soon on the blog.
Subscribe for new updates.
Print Recipe
Bakery style funfetti cake
Yum
Bet the unicorns were jealous!!
Preheat the oven to 350°F.

Next mix in the yogurt and beat until well combined.

Add the dry ingredients to the wet and fold gently

Sprinkle the funfetti and fold gently

Pour the batter in a 9-inch by 13-inch pan and bake at 350°F for 28-32 minutes

Remove from the oven and allow to cool completely.
Meanwhike whip the double cream with icing sugar till they are soft and form gentle peaks    

Place the cake on a turn table and dollop.The whipped mixture liberally at the center. Spread outwards in circular pattern.Cover up the sides and sprinkle with the funfetti.    

Decorate with more that you like. Enjoy your cake.
Chill the cake overnight if in hotter climates.