The reason
Recently I received  a note from an old friend. The note read -to post him a birthday card to his address. Pretty funny yet thoughtful isnt it. Even friendships need to be picked up from where they are left…Picking up that thread we chatted a while. Those are the friendships I cherish. The ones where I can just pick up from without feeling the years of silence that may have passed…as the unseen priorities take over your adult life. So this post goes out to the brilliant fellow,  who bullied me into decent spoken Hindi, who watched over us as we prepared for our exams and cooling all the stress down by saying.. "Chal  kuch nahi  hoga. "
Happy Birthday dear Deepak… I hope this "post" fits your agenda of the card.  Mind you you already made my kids, some of my other friends and husband jealous… Coz you do get your birthday post.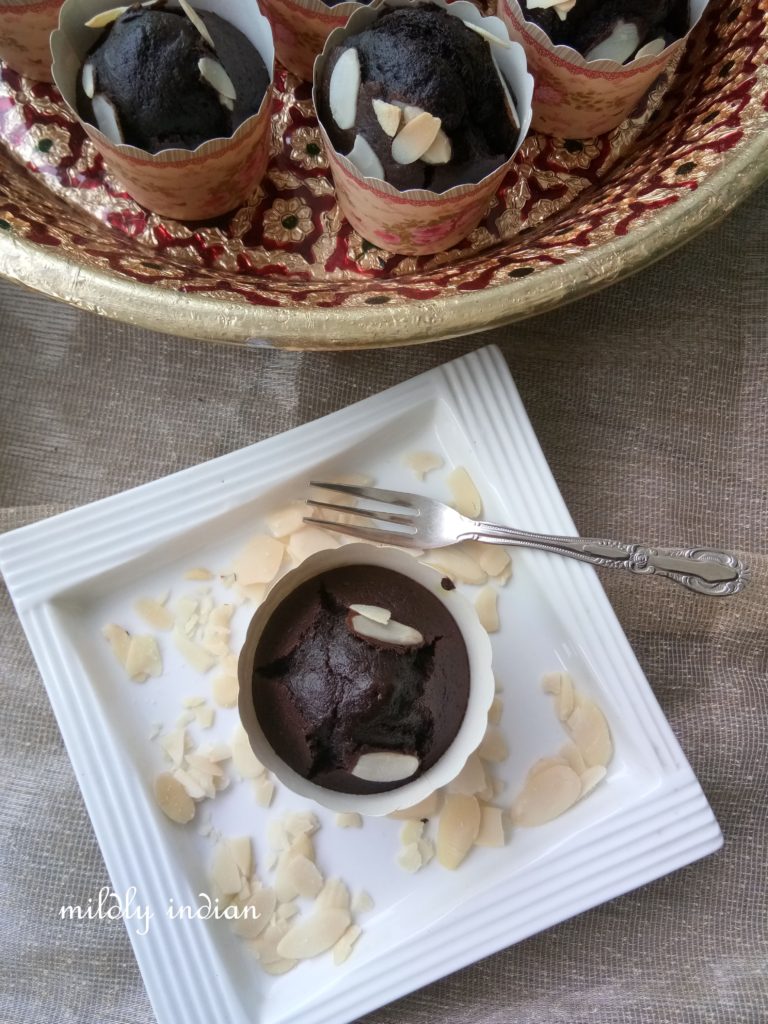 The outcome
I did a set of cupcakes, with the perfect combination-milk and chocolate. What more the lazy self couldn't be bothered about the stand mixer,  so it's again all in the blender.
The cupcakes  that came out of the oven.. Have to say we're the springiest  I have ever baked. 
Watch this little video clip of "Proof"
Watching the oven,  as the bake rose and rose and then popped open made me wonder if I should just call them "milk and chocolate poptops."
The taste testers  were happy and satisfied. So am sure you will be too.  The prep to the bake took less than half hour.  Do don't think – just bake.  Just indulge and keep some basics right.
So here we go" To Birthdays and Friendships"
Adding in some more easy bake treats from the archives here for a quick reference..
 Stay on for tomorrow as we are up to a deepawali special… see you tomorrow.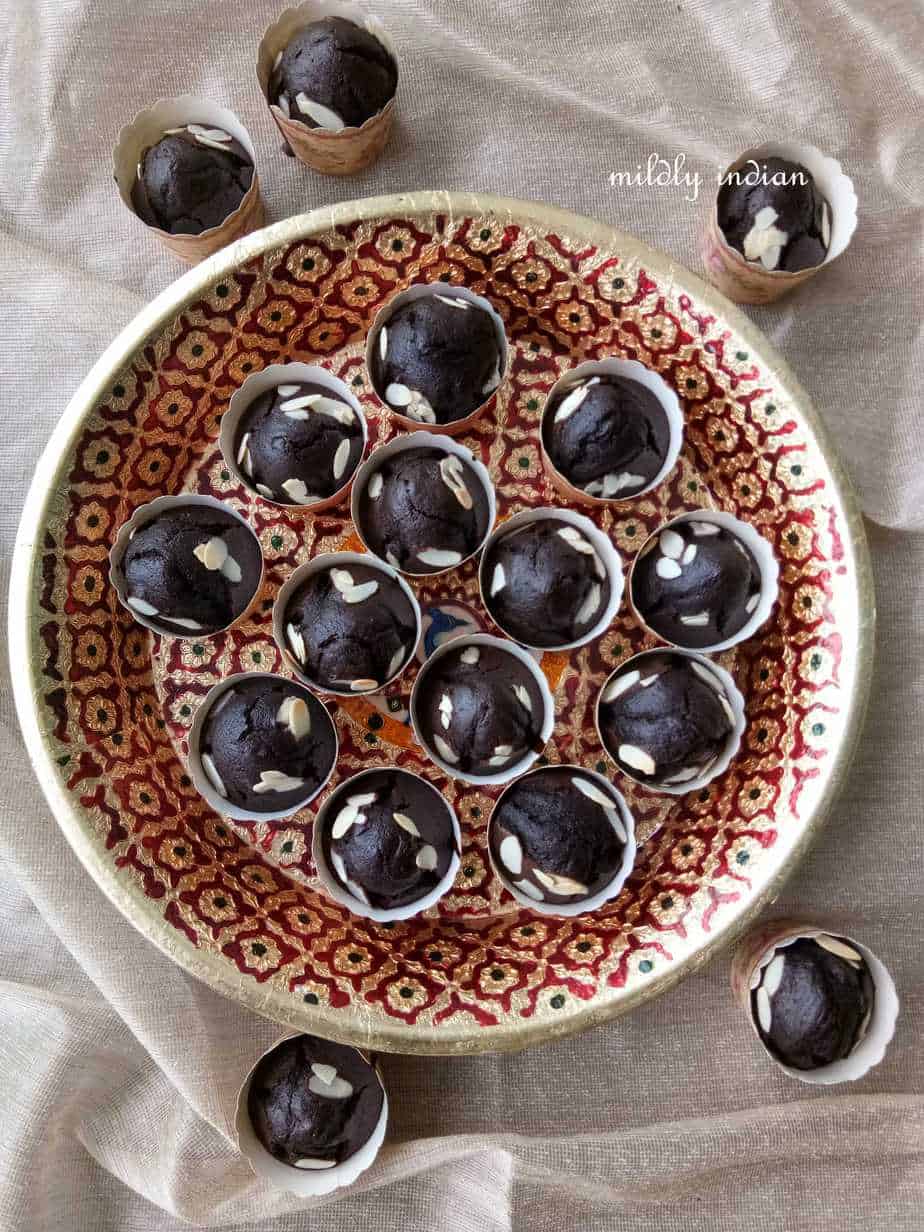 Chocolate and milk cupcake
blender and bake
Ingredients
Wet ingredients
1

cup

low fat/ full cream milk

1/2

cup

cooking oil

any type you are fond of, avoid mustard, sesame and other strong nutty flavoured oils

2

small

egg

1

tsp

vanilla

1

cup

unrefined sugar
Dry ingredients
2/3

cup

cocoa powder

unsweetened

2

cups

whole wheat flour

1

tsp

instant coffee powder

optional

1

tsp

salt

1

tsp

baking soda

2

tsp

baking powder
Instructions
Preheat the oven at 180, for 10 minutes

Arrange a tray with cup cake holders or line the muffin tray with liners and set aside

Set the kettle with drinking water for boiling, so it is ready as you go along

Keep all the measured quantities of ingredients ready

Add all the wet ingredients into the blender.

Blend on a low speed till the sugar is well incorporated

Add in the cocoa powder and instant coffee and Pulse a couple of times

Add in the rest of the dry ingredients and give short pulses. the mixture will not be well incorporated because the wet ingredients are not enough. so push down a bit and pulse at very short intervals.

Now measure out 2/3 cup of water and pour it in. Pulse till smooth. Do not run for a very long time

Use the ice cream scoop to add the batter into the cupcake moulds.

The batter appears a bit runny..but that is the right consistency

Top it with almond flakes or nuts of choice

Place in the preheated oven for 12 minutes ( plus or minus 2 minutes depending on the oven)

Watch the cupcakes as they rise... do not open the oven door.

Check if done by using a toothpick which comes out clean.

Cook on a wire rack for around 10 minutes and watch them vanish.