When it comes to iftar season, I do prefer to go down the memory lane and bring out the Malabar cuisine. I guess this is because of the experience of joining in at iftar and being a part of it all comes from my neighbours back in Kozhikode.
There are many many cherished recipes from the Malabar cuisine that I would love to introduce my kids to like the neichoru we made last week. But the one that I quickly reach for is the light dessert drink.
Why light desserts are preferred during iftar?
Having taken up fasting for long periods, the body needs to revive simple carbohydrates and water. So upon breaking fast it is always advisable to have light meals with enough hydration.
Malabar cuisine does have quite a lot of recipes that cater to this. Basic carbs with a touch of sweetness and based on thinned out coconut milk or milk is served tall glasses for the break of fast. This prepares the stomach to receive the incoming food and eases up the digestive system.
How thoughtful is the planning of these cuisines that think if these situations while preparing the meals!!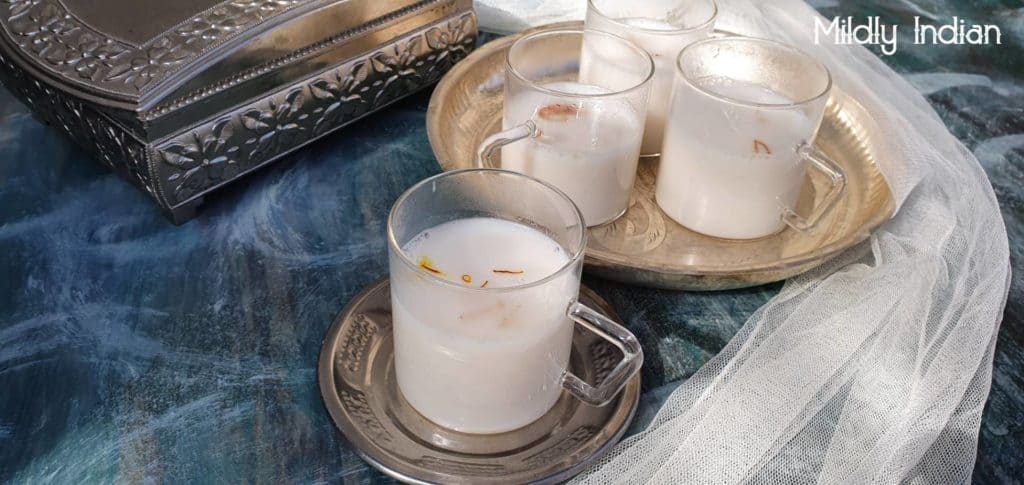 This gluten-free arrowroot drink
This arrowroot is such a welcome warmth during winters too.
I remember the painstaking job amma used to do to get the arrowroot ready. Scrubbing the roots clean, which come with tons of clay soil on them was hard enough. Then the peeling, the chopping and grinding them, The extracted starchy liquid was left to sediment. Ihad to settle and the precipitate decided and powdered to get the arrowroot powder. Having gone through this process I totally get why arrowroot is so pricey. Yet it is one of the coolest jelling agents.  I do not have access to raw arrowroot, so health store powder had to do the job.
Nevertheless, the drink is the simplest you can create. It kind of resembles a thinned out custard, with just some cardamom and saffron. You could add, nuts and fruits to this. But I prefer to keep it simple with a touch of cardamom and saffron. To sweeten, I like to use date syrup or jaggery, but keep it just to the baseline of sweet and not like a kheer.
Whatever changes you make, iftar time I love to hold this cup close to my heart. With the cold winds coming in and the heaters on in this southern hemisphere for us, the koova kachiyathu forms a huggable cup of treat. 
Here us another light dessert drink from Malabar – Tharikanji
Try both and let us know how you loved them. Keep in touch with us by comments and don't miss to subscribe
If you would like to save this recipe for later here is the pin – Koova kaachiyathu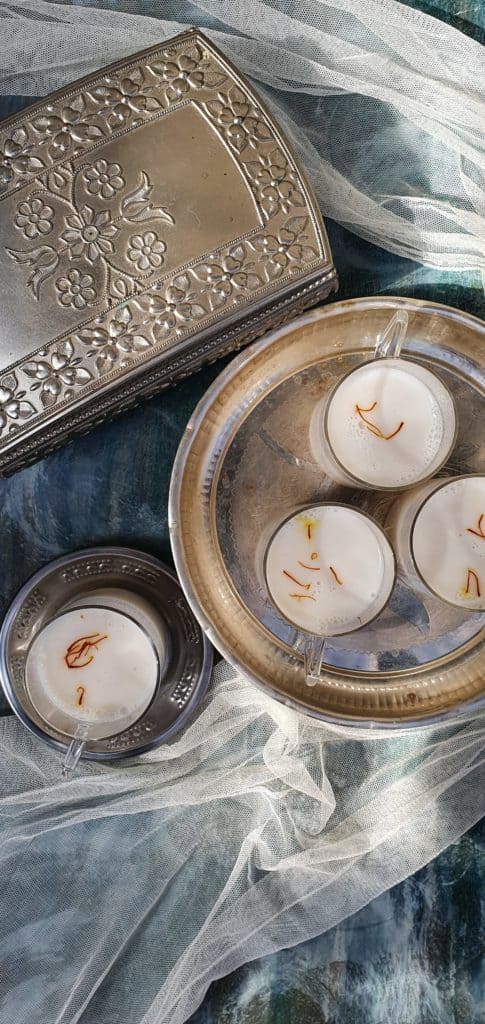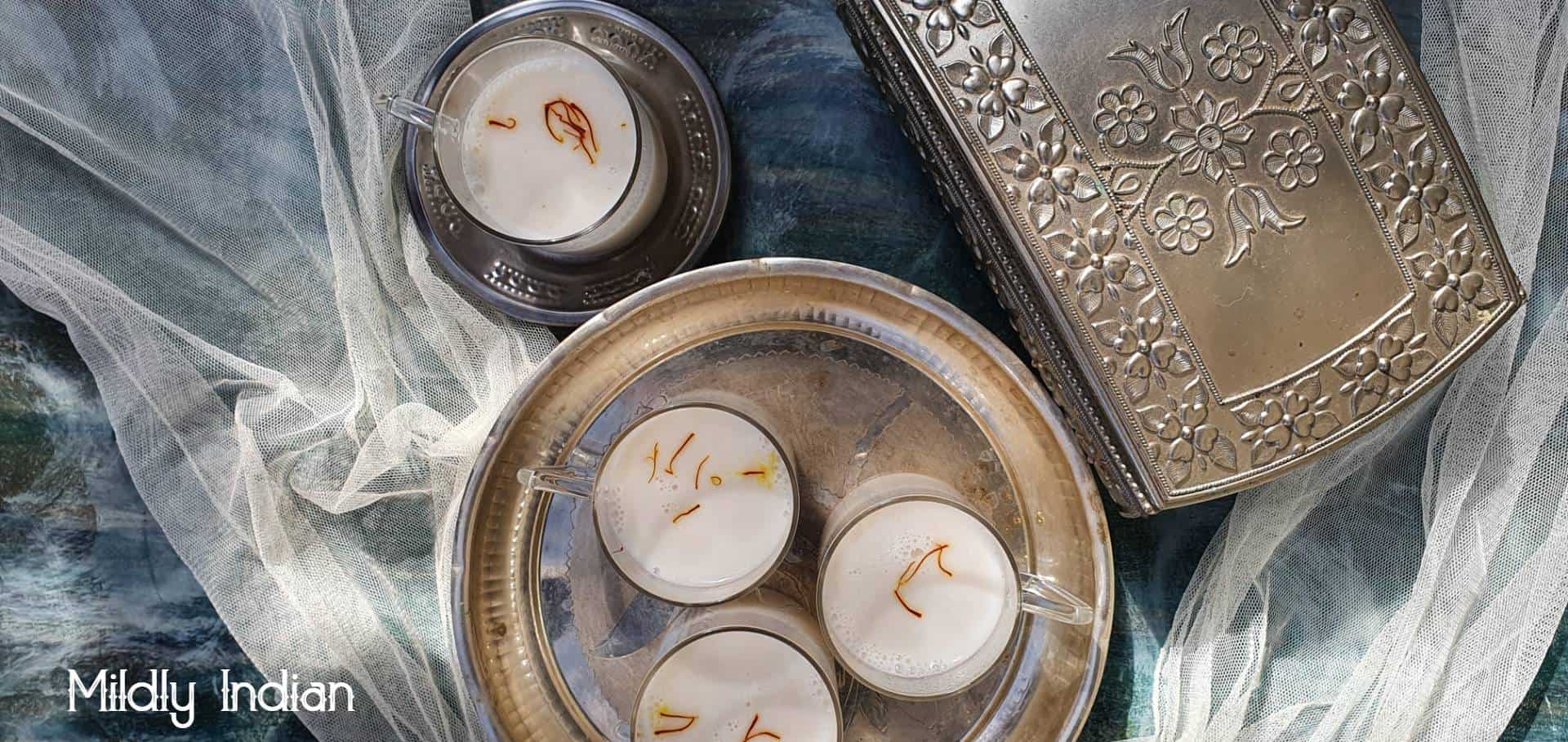 Koova Kaachiyathu
Gluten-free arrowroot drink
Ingredients
to cook together
3

cups

coconut milk

( either the first extract or thinned out light milk)

3

tsp

arrowroot powder
flavourants
1

pinch

green cardamom powder

5-7

strands

saffron

(optional)

1 -2

tbsp

date syrup

(use as per the sweetness you like)
Instructions
In a small bowl add about 3 - 4 tbsp of coconut milk and the arrowroot powder and mix well into a lumpless solution

Add the rest of the coconut milk into the saucepan and bring to a gentle boil.

Add the arrowroot mixture and keep stirring till they cook and thicken a bit.

Add the cardamom powder and date syrup and mix well

Pour into glasses, Serve warm with saffron strands on top.
Notes
For sweetner,
You can add sugar, stevia or dates. They are all to provide just the baseline of sweetness.
The cup size used here is a standard tea cup.