Are you pro eggplant/ aubergine or anti-eggplant? Well, I am totally a pro eggplant person. Bring it to me in purple white green or any other colour, bring it long, short, thick or thin, I guess I have a huge stack of recipes I have to make each one.
Similar recipe
The primary reason for the love towards the brinjal (aubergine) is nothing but the fact that I have seen them grow in all sorts of shapes and colours on our terrace garden all through my childhood. Mom will plant white ones, long green ones or plump purple ones and dad tends to them as if they were his babies, checking every leaf and watering them with care. They both get extremely excited when the first batch comes and come up with their own list of to-dos. Finally, they will agree upon one for the day and so on.
Today is one such recipe they both love.  Mum usually keeps a stock of the masala powder used in this recipe when it is the season. Sometimes using it to fill in the slits or otherwise sprinkling over the roasted ones.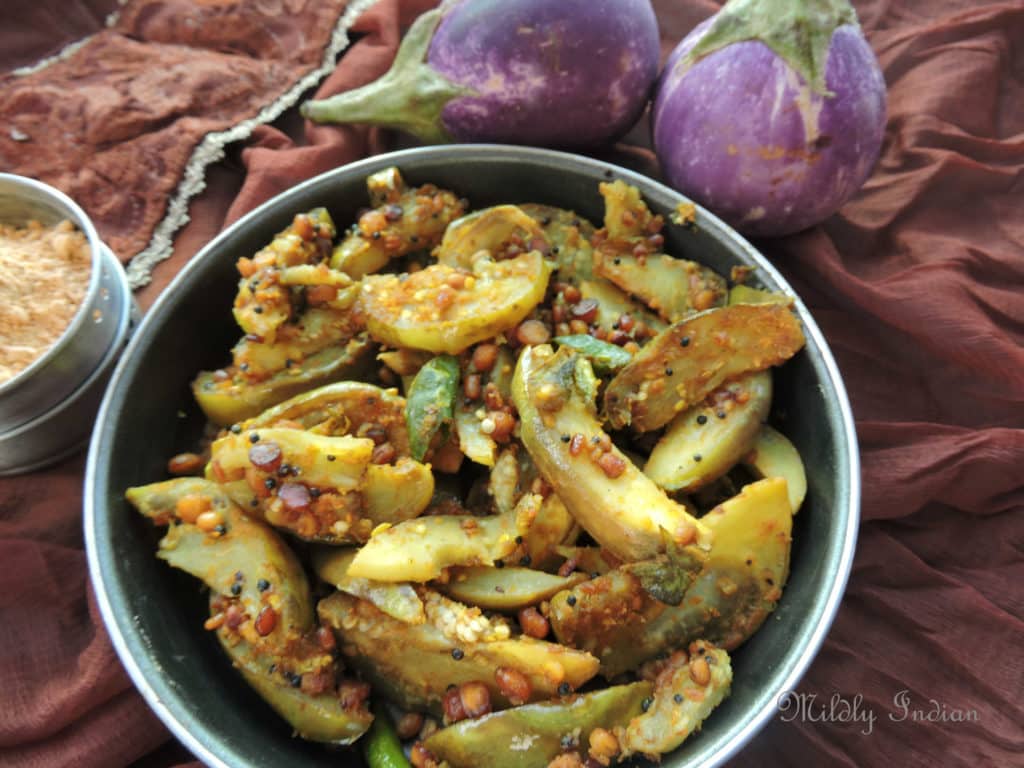 We have further stretched out the recipe by using it as a filling for our wraps, topping some crostini or just lazily munching them up. for a traditional Indian sort of lunch-pair it up with coconut milk sambhar and steamed rice.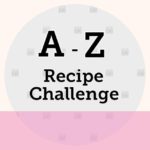 This recipe is the one I chose for the A to Z recipe collection towards the alphabet E.watch out for the amazing collection of recipes with Ingredients from the Alphabet E from my fellow bloggers. I really don't want to think beyond eggplants when there are so many varieties you can do with the Eggplant( aubergines.)
So far on the blog, you will see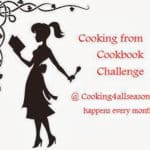 Since this is from my mum and dad it is a part of the Cooking from a Cookbook Challenge too.
Hope you like this spicy and flavourful recipe.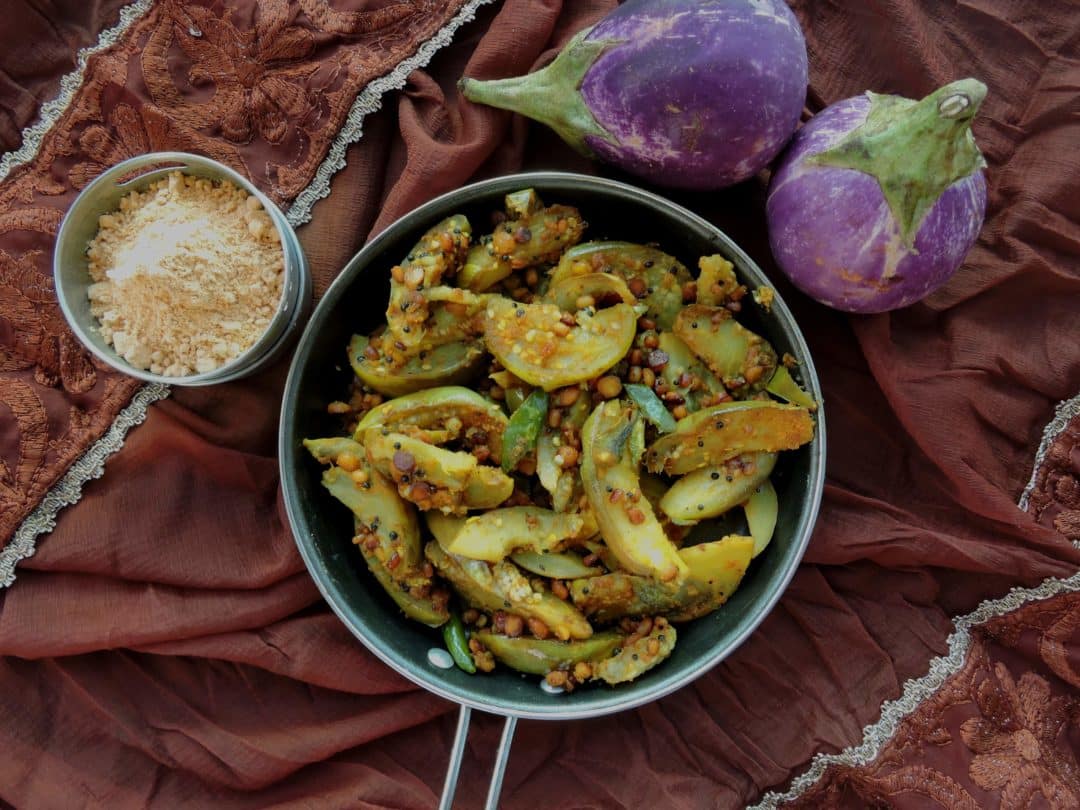 Chettinad kathrikkai podi varuval
roasted eggplant salad with spices
Ingredients
vegetables and essentials
8

small

eggplant

round or long ones

salt to taste

1/4

tsp

turmeric powder
for the spice mix
3

tbsp

Channa Dal

bengal gram dal

1/4

tsp

turmeric powder

2-3

slithers

tamarind

1

tbsp

peanut

1

tbsp

coriander seeds

2

tsp

sesame seeds

black

5

dry red chillies

5

Black pepper

10

curry leaves

1/4

cup

coconut

grated
for tempering
4

tbsp

cooking oil

1/2

tsp

mustard seeds

1

tsp

Urad Dal

black gram dal

1

tsp

Channa Dal

bengal gram dal

10

curry leaves
Instructions
To make the spice mix
In a flat pan, dry roast the dals for the spice mix. roast till golden brown and set aside on a plate to cool.

On top of the roasted dals, add the turmeric and the tamarind slithers.

In the same pan add the peanuts and roast them till crisp, add to the dal mix.

Roast the grated coconuts on a gentle flame till aromatic and golden brown and add to the dal mix.

Follow the dry roast with coriander, dry red chillies,curry leaves, sesame seeds and black pepper.

Allow all the spice mix to cool and then powder it to a fine texture.
to make the roast.
Wash and slice the eggplants ad long thin wedges.

In a pan add oil and as it warms add mustard seeds, urad dal and channa dal.

When the mustard splutters and the dals turn golden, add crushed curry leaves.

Now add the eggplant wedges and saute well.

Once the eggplants are seared sprinkle a bit of salt and turmeric powder and set on a low heat to roast gently.

Cover and cook for about 5 minutes

Now sprinkle the prepared spice mix and toss well

Simmer further and let each wedge roast, absorbing the flavours of the spice mix.

Takes about 10 minutes

Now the eggplants are well done and ready to serve.
Notes
Use a heavy pan to do the roasting as you will get perfect crisp slices then.
Once sauteed you can even bake these mixes in spices.