I know!! the moment I say it is green smoothie my constantly hungry family would have hid under the bed. I had to think of ways and means to tell them it is all cool!! How do we do that?
Add that soda
There is nothing more tempting than soda. This fizzy water just makes us go crazy.
Soda is just plain carbonated water. The high-pressure introduction of carbon dioxide to water creates soda.
Having the younger people at home who believe it a sin not to have a Sodastream at home an occasional Friday soda does keep the equilibrium.
The mango and the spinach
A smoothie with mango and spinach and a squeeze of lime is obviously the best breakfast. But the green doesn't really translate to all of my family as a part of the breakfast. never mind, I know a way around..add in the soda. Top the blitz with honey and all is well. They love it and ask for a lot more of it.I won the green smoothie game… Now you turn. will your family accept this? Let us know and tag us on your creations Instagram-@mildlyindian
Here are some drink recipes that work well with my household
Summer crush kombucha mocktail
Nothing more, for now, experiments as usual and trying to form and keep a new routine. Stay safe and keep in touch.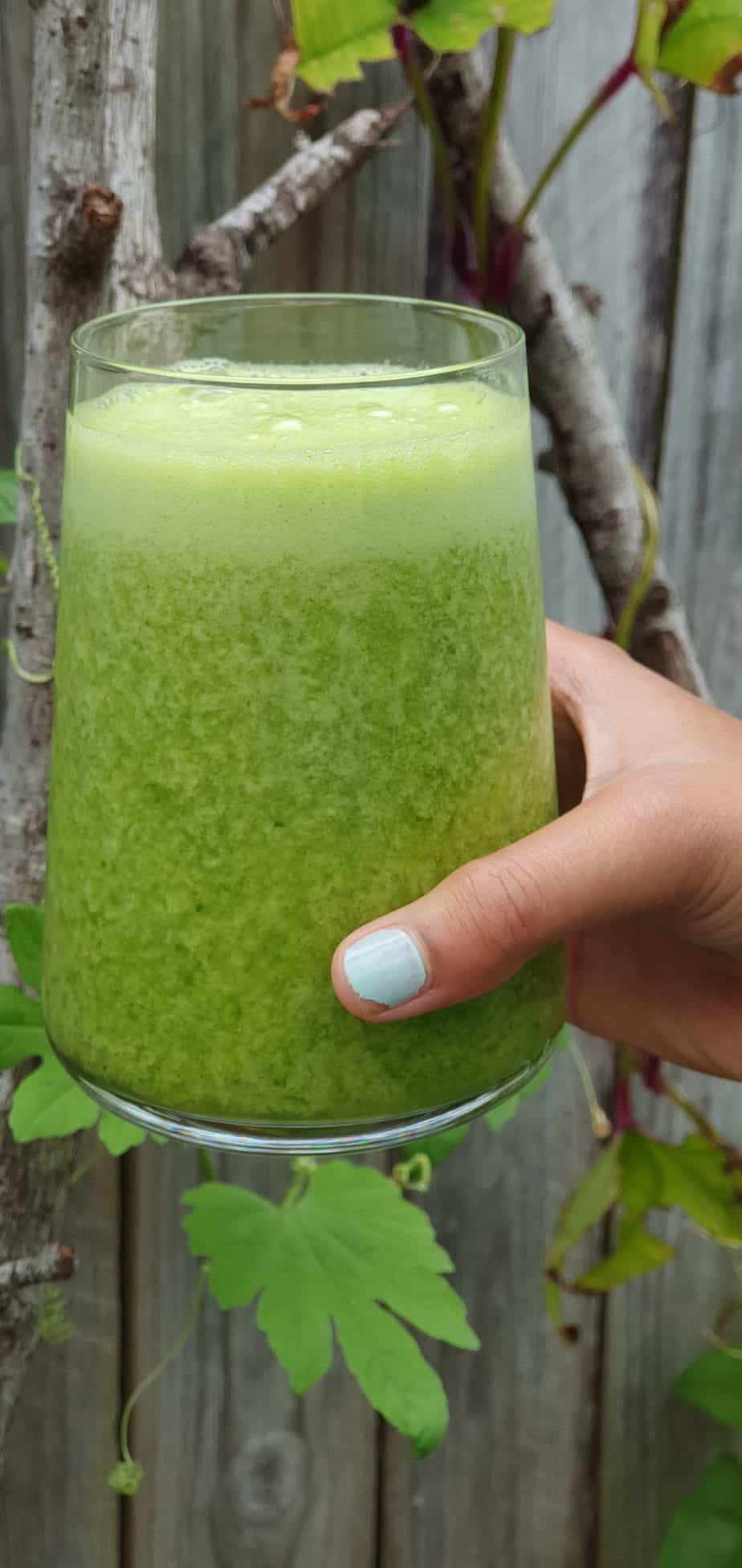 Mango and spinach soda
green smoothie hack
Ingredients
1/2

cup

mango

(diced. Chilled or frozen)

1/2

cup

Spinach

(baby sinach leaves are the best, chilled)

1.5

cup

plain soda

1-2

tbsp

honey
Instructions
Add all the ingredients into the blender and pulse well till smooth.

Serve immediately for that summer cool treat