As the winter gusts take over I really miss the tropics.  I miss the sunshine yes the hot sweaty days. When I do think of tropics the first thing is pineapples and banana.  Living in Malaysia again spoilt me with pineapples more. I cannot miss the taste of pina colada.
The cold blend of beautiful pineapple and fresh coconut milk… A tall one with crushed ice just to make it all the more inviting.
But alas… It's too cold, I don't want to do anything  with ice, want to stay far away from it.  But the thought keeps coming  back.
Then it's time to improvise.
Armed with fluffy coconut milk powder…. Anything is possible…
So we experiment popcorn,  candied pineapple and coconut-  pinacolada already.
I have made this  many times before as an easy trail mix with other dried fruits but never added the coconut powder. so this experiment is a new one.
 The sweetness of the white chocolate and the candy pineapple makes it really decadent as dessert.
The way it vanishes while watching a game on the telly,  makes me think perhaps this is a better deal than caramel popcorn. I guess we are going to repeat this for a few days… Popping  the corn and adding chocolate, coconut powder and pineapple… And have with a warm cup of tea.
How about you??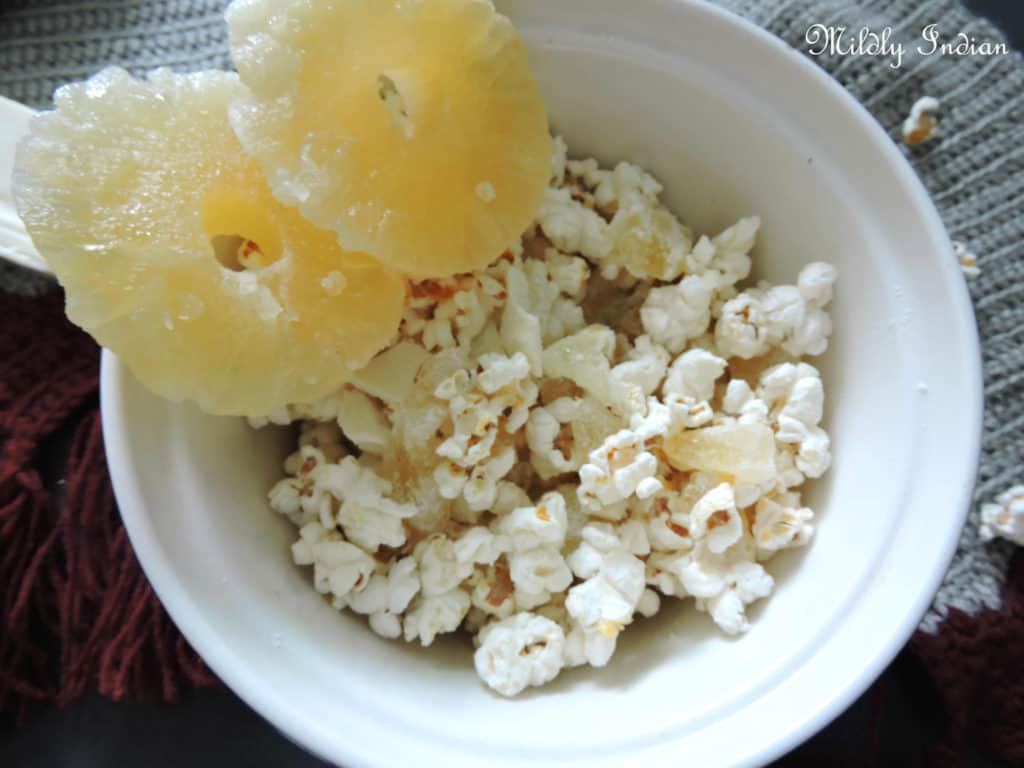 Here are some more easy recipes for a game night or a movie night. Gather up your friends and have a great time.
Here are some more easy game night recipes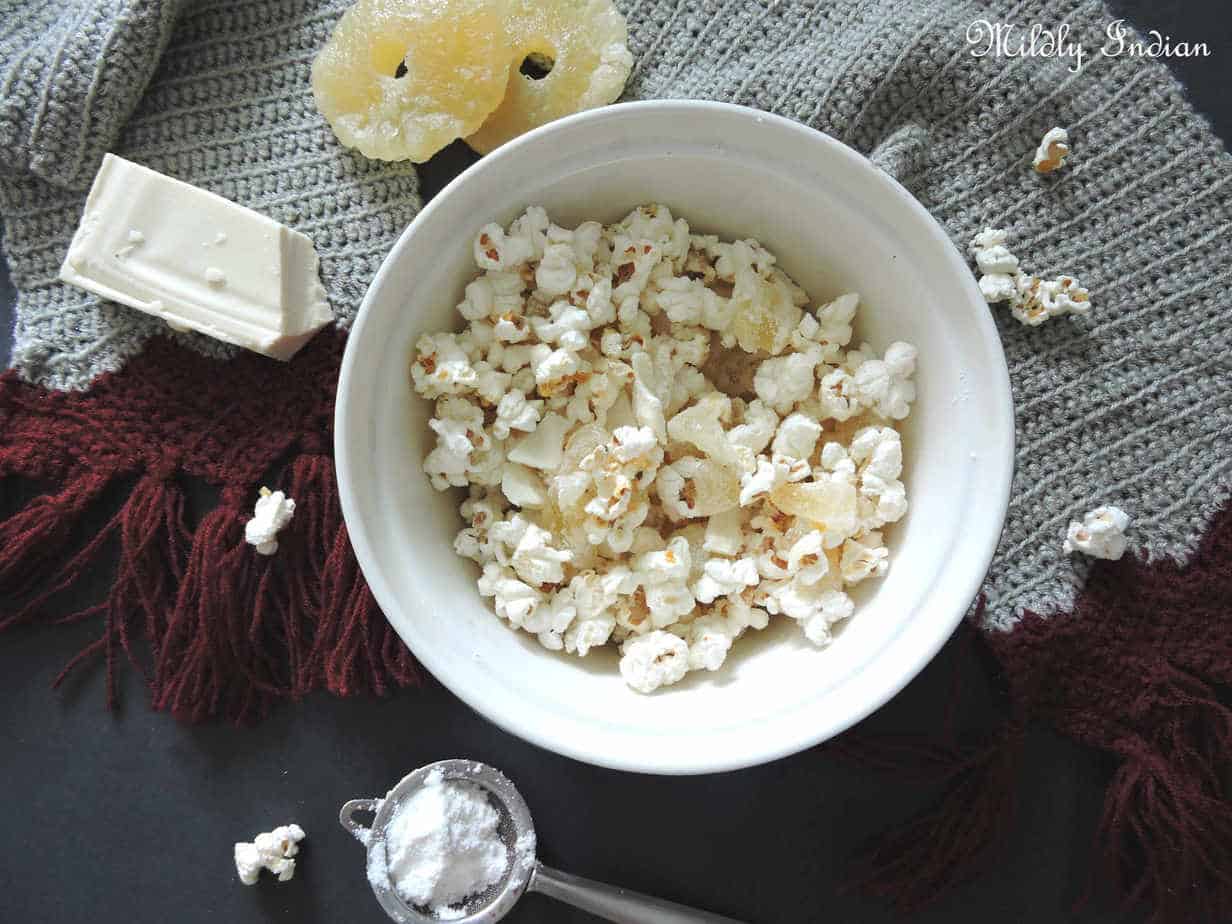 Pinacolada popcorn
a telly night snack
Ingredients
200

grams

corn kernels

popped

100

grams

dessicated coconut

powder

3

tbsp

Pineapple

candied, chunks

3

tbsp

white chocolate

chunks
Instructions
Roughly chop the chocolate and the candied pineapple and set aside

Pop the corn kernels in small batches in a paper bag in the microwave. It usually takes about 2 minutes to pop a handful of corn kernels in the microwave, but keep an ear out for the popping sound based on your microwave.

Empty the popcorn in a mixing bowl, add the candied pineapple and white chocolate chunks and toss well.

Sift the coconut powder over the popcorn and toss well again

store in a airtight conatiner for an instant snack