The thought of chooses new year brings in a warm feeling about beautiful Penang. Mandarins, plenty of gong chi fat chai messages, ang pav packets, moon cakes and those tubs of red lidded cookies jars that line the shelves are the things that skim through my memories. Yes, I  enjoyed every moment of the festival that I shared with my friends there. Here is a share of those lovely moments.
Gong Xi Fa Cai- Chinese New Year Celebrations
Cookies for the new year
Cookies that come out during this festival time bring out varieties unlimited. It was an actual experience to enjoy a few of these south Asian cookie workshops as well while in Penang. Of those, I kind of have a fond liking for the crushed almond cookies, the dome-shaped peanut cookies and the slightly salty green pea cookies. These cookies are the easiest I have found to be baking as well and quite often formed our teatime indulgence.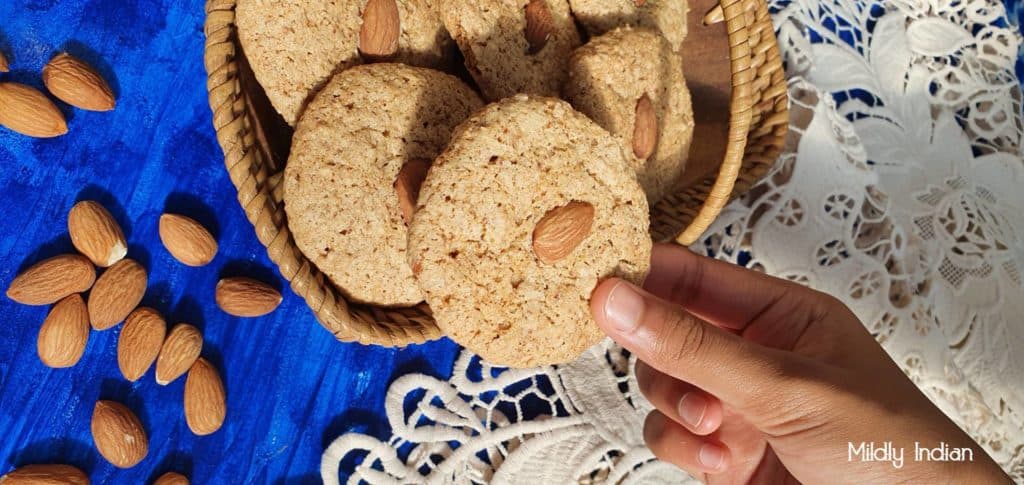 Almond cookies
The easiest and simplest of the CNY cookies was of course the crushed almond cookie. The fragrance of the roasted almonds in it was incredible. There is no oil or butter used in this recipe just a lot of crushed almonds. The cookie keeps well and is a great jar snack for kids. Tone down the sugar a notch and you have some good midnight treat there to have with a glass of milk.
If you are making these to celebrate the CNY make some dragon fruit jelly moulds as well. Coz bright colours and sweetness is, of course, a festival must. 
Here is the recipe – dragon fruit jelly
Share the joy of every festival you can celebrate, for it is all meant to bring positive thoughts throughout.  keep visiting the posts abs share us your thoughts and experiences of CNY. See you soon.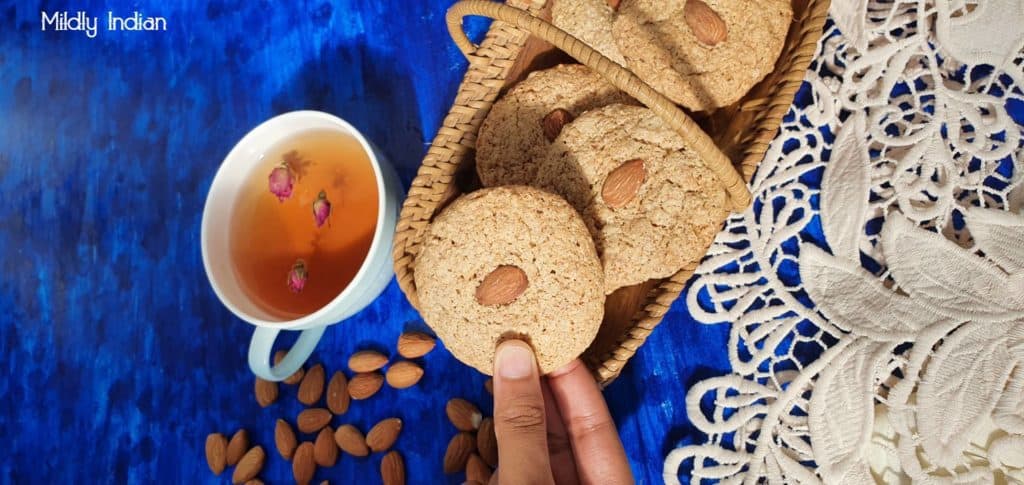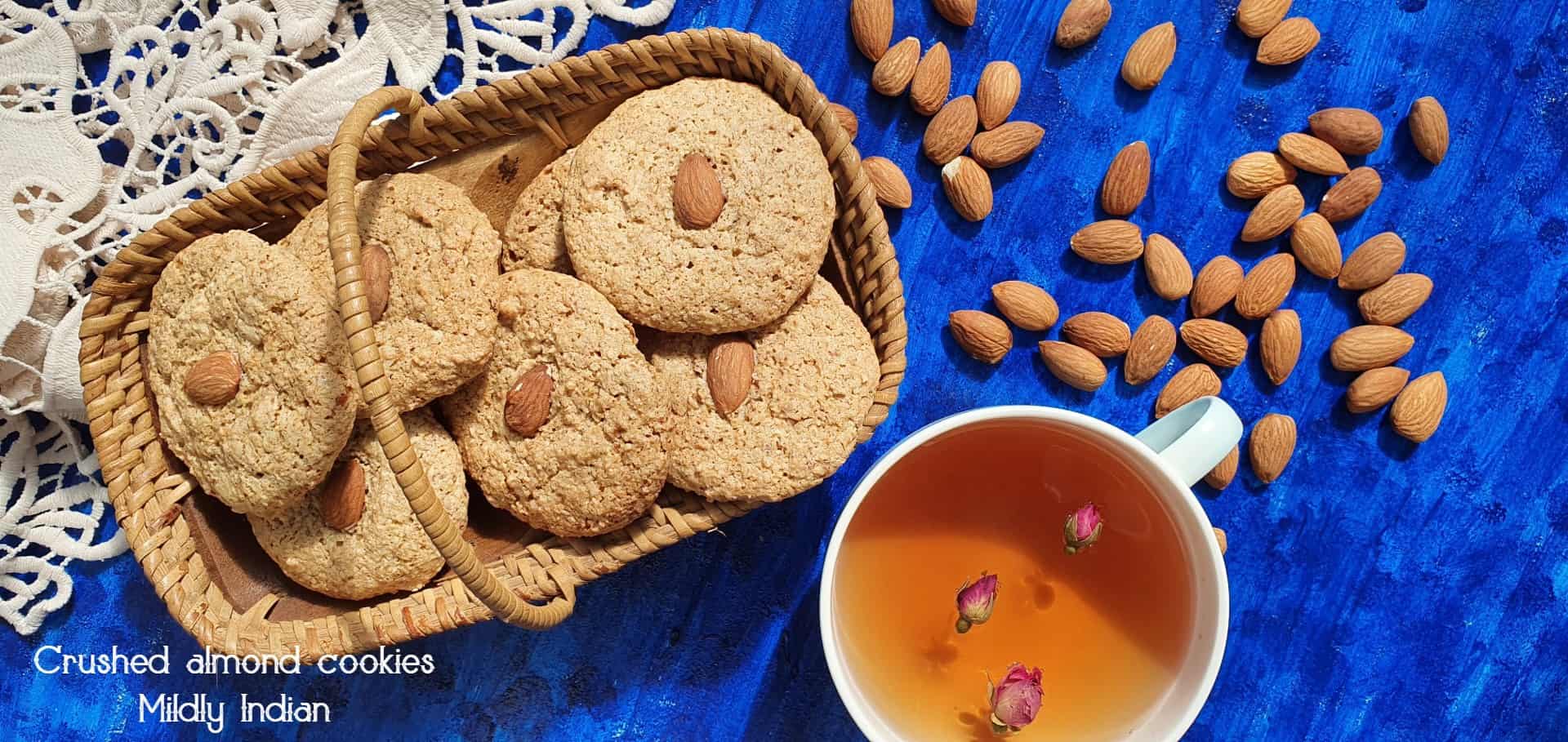 Crushed almond cookies
oil and butter-free cookies.
Ingredients
for the cookie
1

medium

egg

1

cup

almond

1/3

cup

tapioca flour

if not use cornflour

1/3

cup

unrefined sugar

powder and then measure

vanilla pod

scrape a bit of the vanilla seeds
for each cookie
few

almonds

to press into each cookie
Instructions
Roast the almonds and cool it down

Crush these almonds. the texture of the almonds is just what you would like, coarser or finer will still make great cookies. Set aside for later

Powder the sugar and set aside.

Into the mixing bowl add the egg and whisk it well.

Measure out 1 cup of the crushed almonds, scrapped vanilla pod, 1/3 cup tapioca starch and 1/3 cup powdered unrefined sugar.

Mix gently to form a sticky mix.

Portion this out, about a tbsp each onto a cookie sheet. the cookies spread pretty well so space them out.

press down an almond at the centre of each cookie.

Bake them at 170 degrees for about 10 to 12 minutes.

Remove from the oven and cool the cookies.

Serve them with a cup of tea.