As I begin to prepare to leave the Malaysian coast, it is emotionally heavy.
I began my blogging journey here.  The local cuisine has definitely inspired me. It has contributed to the countless number of memories I cherish and carry along.  The fresh greens and the chatty Chinese greengrocer will be the foremost on my food inspiration list.  Aided by friends, who took time out to help me choose and sample the flavours around and understood the foodie in me, Malaysia has been the nurturing grounds for my early development in the blogging field. Naturally blessed and well connected with neighbouring Asian countries, Malaysia also offered us the best of travels so far.
Here is one of the dishes I learned to make from my children's school canteen.  This Asian tomato soup recipe was perhaps the only one they had initially on the vegetarian menu. Thanks to great friends they did not rely on the canteen even when we had to be in the hospital for few days. yet my kids did enjoy the company of their BFF as they slurped through the soup.
As we pack up, empty the pantry and prepare to move, my children requested for this again.. I could sense they miss friends and school and this will be something  I could do for them.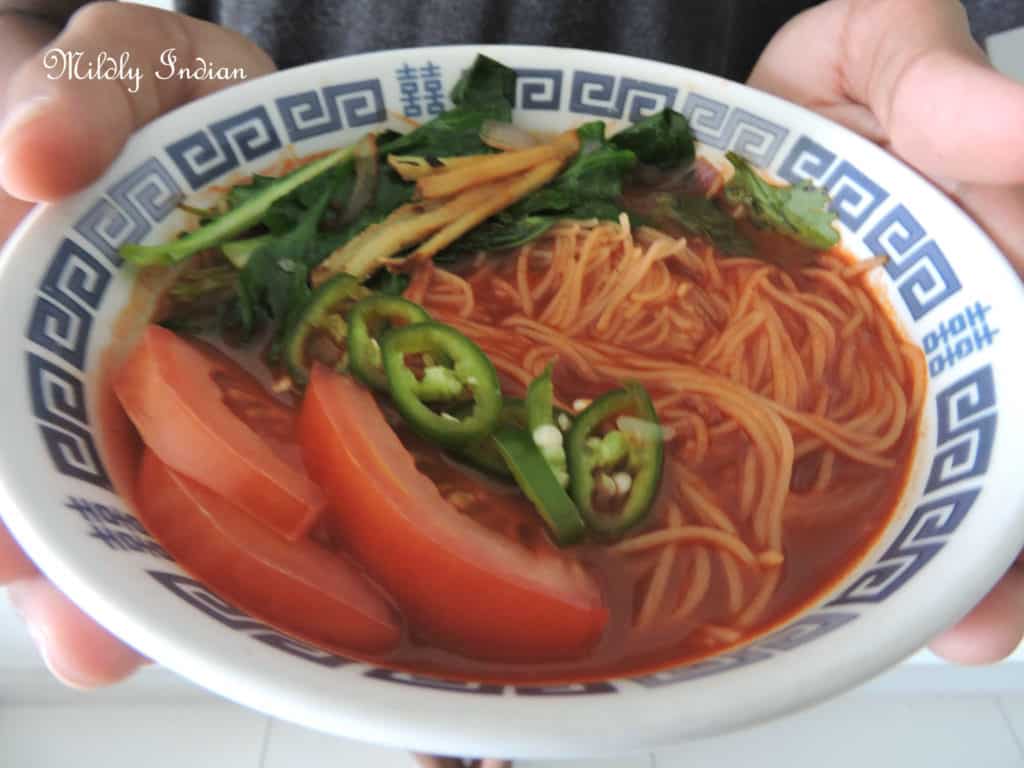 This is a very easy recipe and makes the tomato soup a filling one with an Asian twist. With the ginger, garlic and soy to create an Asian twist, it is a bowlful of love. The slurpy soup and the filling rice noodles are a perfect warmth to hold our hearts together.
Yes,  no doubt,  we do have a heavy heart. what we hold on to is that friends are for life. A new adventure beckons… Stay along as we are on our way to explore new lands and imbibe new learnings.
Till we see you again.. Terima Kasih  Malaysia. 
In the featured photographs of the tomato soup are some elements of memories my friends put together…
Here are the best from Malaysia
We hope for many many more visits to this nature blessed country and to our dear dear friends.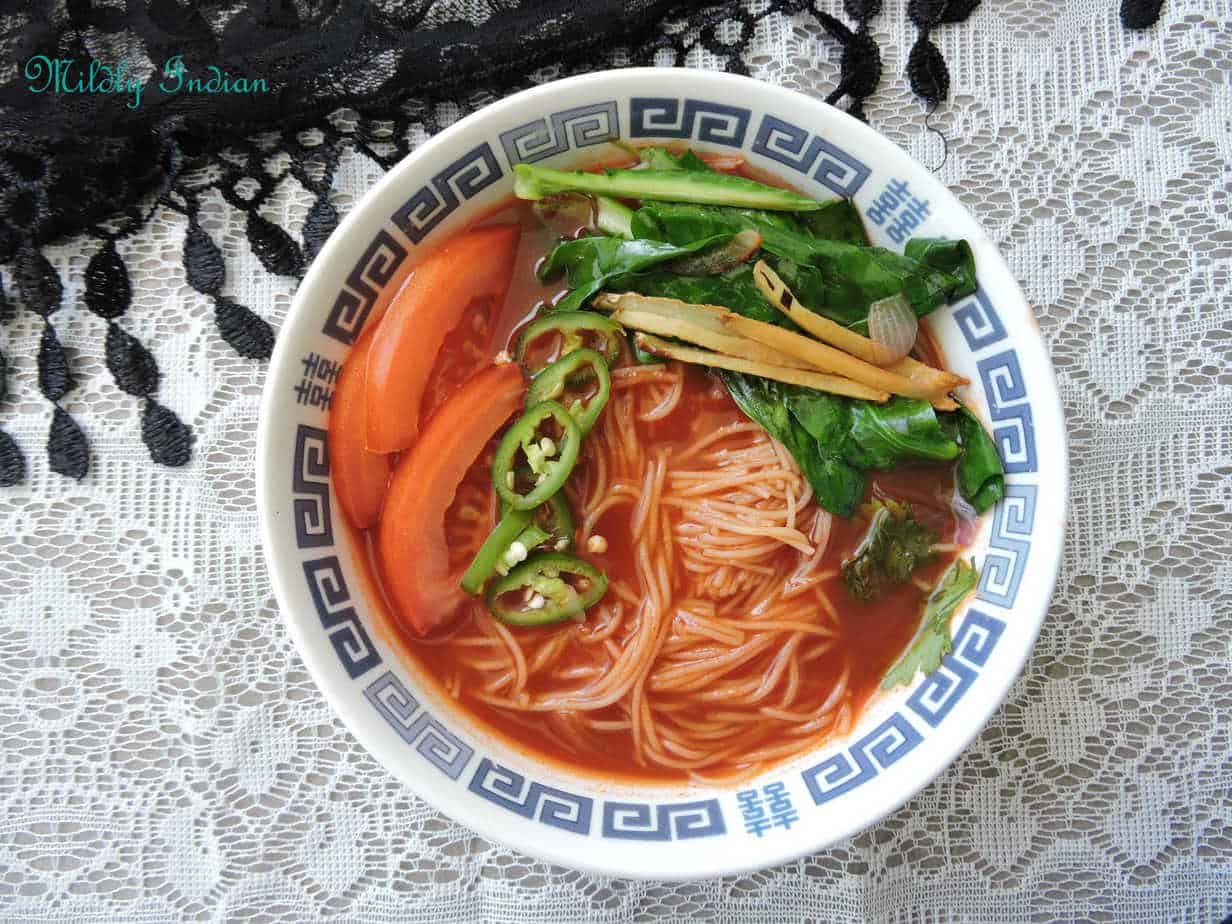 Tomato sup bihun
Asian style tomato soup
Ingredients
for the noodles
1

handful

rice noodle

per person

5

cups

warm water
for the soup
1

can

tomato puree

4

cups

drinking water

1/2

tsp

brown sugar

1

tbsp

light soy sauce
for stir fry
1

tsp

cooking oil

1

clove

garlic

crushed

1

inch

fresh ginger root

matchstick size

2

small

shallots

sliced

4

handful

greens

of choice
for toppings
2

medium

Tomato

sliced

1

tsp

coriander leaves

chopped

1

long

green chilli

1

tsp

dry red chillies

flakes
Instructions
Soak the rice noodle in the warmed water or follow pack instructions.

Set a pan over medium heat. Add the ginger garlic and shallots and stir-fry for a minute.

Remove half of this and set aside. Add the greens to the pan and stir-fry. Remove and set aside.

In a soup pot add the oil and saute the garlic and sliced shallots.  

Add the tomato puree and water and bring to a boil.  

As the soup boils.. Add in the soaked rice noodles.  

Once the noodles are ready scoop out the soup and layer the greens stir-fry, fresh tomato slicesand coriander leaves on it.   Enjoy the soup.