If you have been a regular at this blog for some time now, you would have figured out, I give every vegetable I come across a try. At least once and bring it forth to you. As summer approaches us soon, it's time to think about what to throw on that barbecue. Of course that spicy rub pineapples, juicy grilled tomatoes, zucchinis and eggplants have to go on as usual.
This summer I do want to keep some more variety to the platter. This year, I have in mind to throw on some watermelon wedges, gorgeous peaches and Of course, try the wilted greens. First up, I did find some radicchio in my nearby vegetable grocer and guess what they were on special. Can I resist it, never!!!
What does radicchio taste like?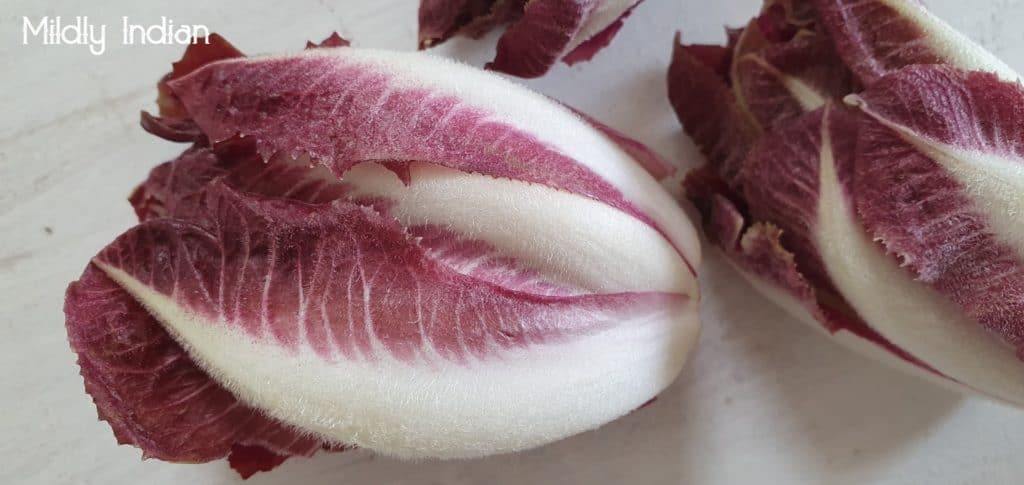 My initial inclination to work with this anthocyanin-rich leafy green was to go raw, say like a salad. I took a few bites, expecting the lettuce like familiarity. From previous reads, I have come to know, that it has a complex flavour with a hint of bitterness, but certainly was not expecting this genuine bitterness kick with the chips cool salad leaf crunch.
I know that my family will be fine with this flavour as a salad, but the curiosity cat in me had to test further. So, put on the grill pan, gave a quick brush of oil and on it went to the grill pan.
Oooo now this is sizzling cool!!!
The radicchio took to the grill very well. Taste-testing it, a bit of citrus,  a bit if sweet pop could do wonders to this new trial. So whipped up a quick dressing with some true blue Australian bush spices as well. In the dressing, you will find these unique ingredients.
Old man's saltbush leaves
Dried old man's saltbush has become one of my favourites among the collection i received. The saltiness of the leaves, when sprinkled on salads and grills, are tantalizing.  Artiplex nummularia, is a shrub bush with snowy grey leaves that grows in Australia. They are considered rich in salt and minerals. They are a valuable spice and a tasty keeper one from the bushfood collection.
Pepperberry
Coming quite close to flavour to the black pepper the pepper berries are a unique bushfood. This Australian indigenous spice, Tasmannia lanceolata, is also an ornamental plant. In fact, the flavour of the pepperberry is quite uniquely spicy. Along with the berries, the leaves are a great spice to grow as well. 
Both these ingredients that I have included are from. Melbourne bush spices and loved the way they spread the knowledge about these indigenous spices before all is lost.
Click here for the link to Melbourne bush spices.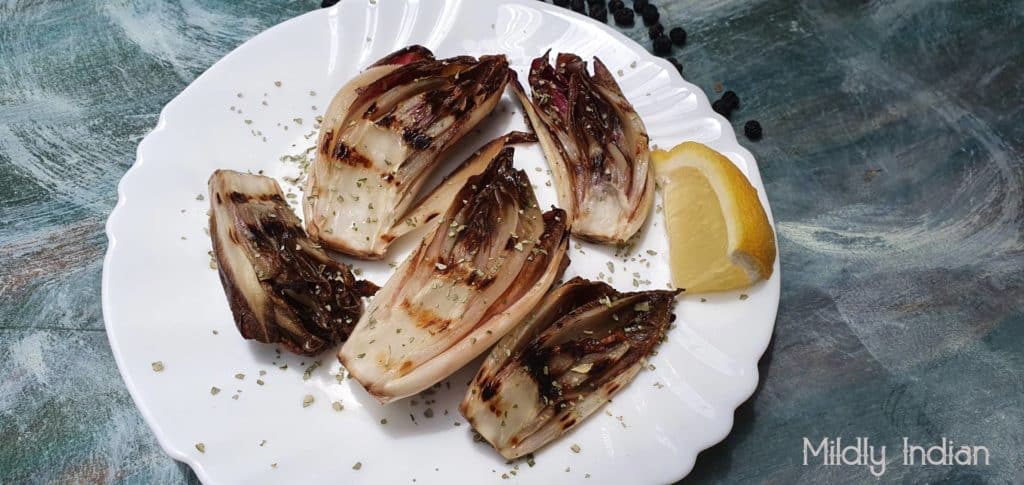 One thing I have learnt about veggies is there is always a way to go with it. In fact, being on the A to Z recipe challenge helps me think up a few which I may have otherwise ignored. This time, it is alphabet R, so radicchio fits the bill perfectly. The monthly round-ups help us to create and explore our unique recipe creating skills.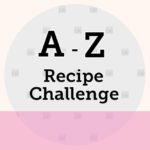 Here are a few more that are on this blog that has been from participating in this group. Take a look
Pumkin and Kale sevai with peanuts.
Orange peel and onion instant pickle
Sothekayi sihi dosa-sweet cucumber crepes
Nadru palak sabji – Lotus root and spinach curry
Plan up for your BBQ days, but stay safe and smile often. Catch you later.
The link to the ingredients that I added to the dressing is not a sponsor for this post. It is merely a thought to share as the product was good.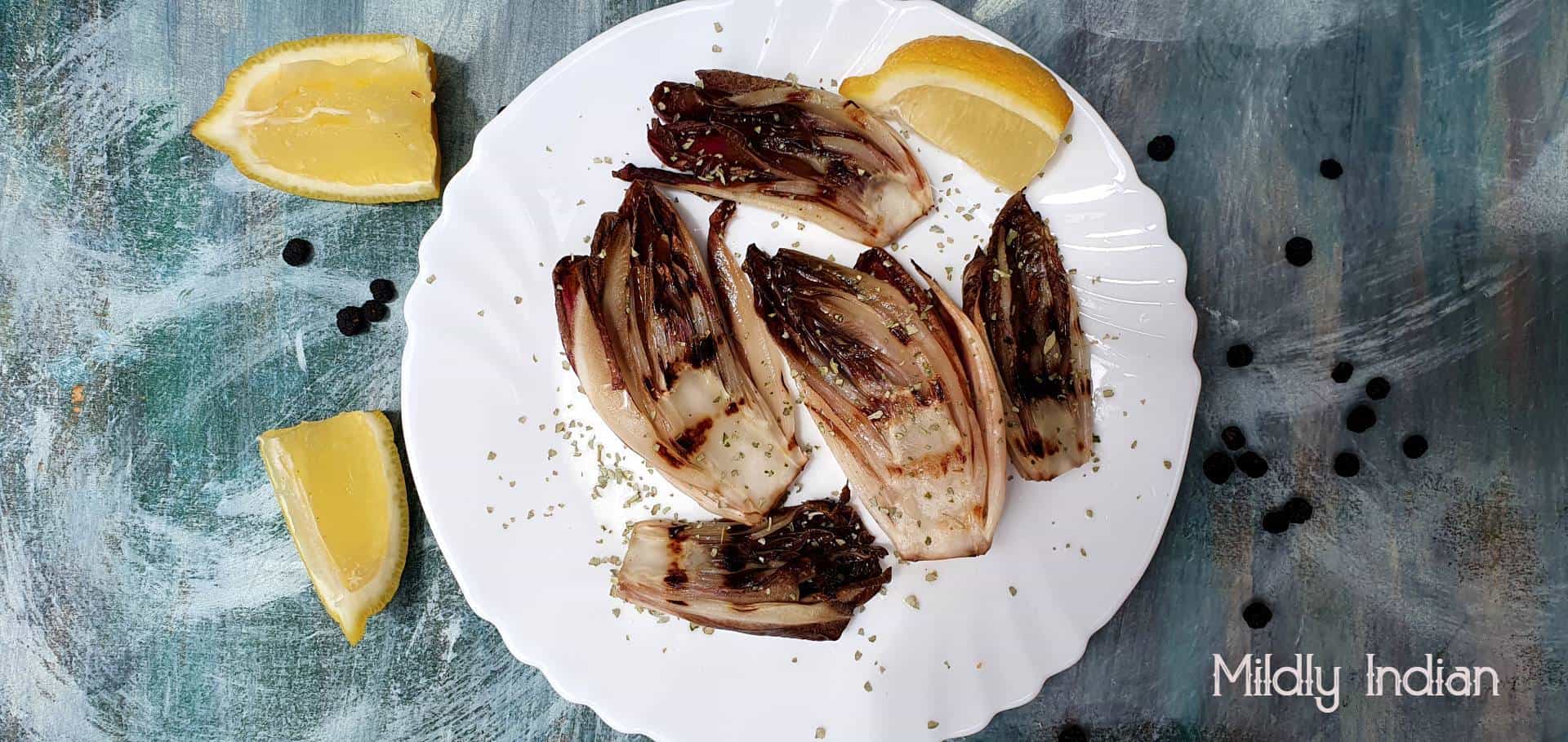 Grilled radicchio with citrus dressing
A barbecue must try.
Ingredients
for the grilling
4

heads

raddichio

1/4

tsp

cooking oil
for the dressing
1

clove

garlic

2

tbsp

Lemon juice

1/4

tsp

pepperberry

( crushed)

salt to taste

( go a bit under with it)
to add as a garnish
1/4

tsp

old man's saltbush leaves

( dried)
Instructions
Set up the barbecue.

Wash and drain the radicchio and remove the outer leaves. Slice them in half.

Brush them with a bit of oil on both sides and place them cut side down on the bbq

When the radichios start looking a bit wilted turn them over. Since they hold a lot of water in these leaves, it will steam and soften quickly.

As soon as the grill marks appear, remove them on to a plate. Set aside till dressing is ready.

Grate the garlic clove, add the lemon juice, salt and crushed pepper berries. Mix them up and spoon a little on to each grilled radicchio.

Top with a sprinkle of crushed old man's saltbush leaves. The dish is ready to be shared.

Enjoy your barbeques, don't forget to fix some juicy pineapples as in the post too.
Notes
No pepperberries  or oldman's saltbush?
Simply replace with regular pepper and salt, you will miss it a bit but not a lot too much. If you still are looking for the true taste order from the link above.