The winged bean Psophocarpus tetragonolobus  is known by its multiple names, Dragon bean, four cornered bean,Char Phakiya, Chathura payar, Asparagus beans, Princess Pea, Sigariliyas,Kachang botol,or Goa beans is often seen on the cuisine in South Ea st Asia. It is named in a lot of local remedies and as my favorite wet market green grocer lady informs me…."very good health lah".
Check out the health benefits of the winged bean in this article
Predominantly seen as a fresh salad or sauteed with a chili based paste the young pods seem to be the favorite. Sauteed, steamed,grilled, roasted or fried this is common as street food all around the region.  In the current preparation a simple dipping sauce is used to salad flavors.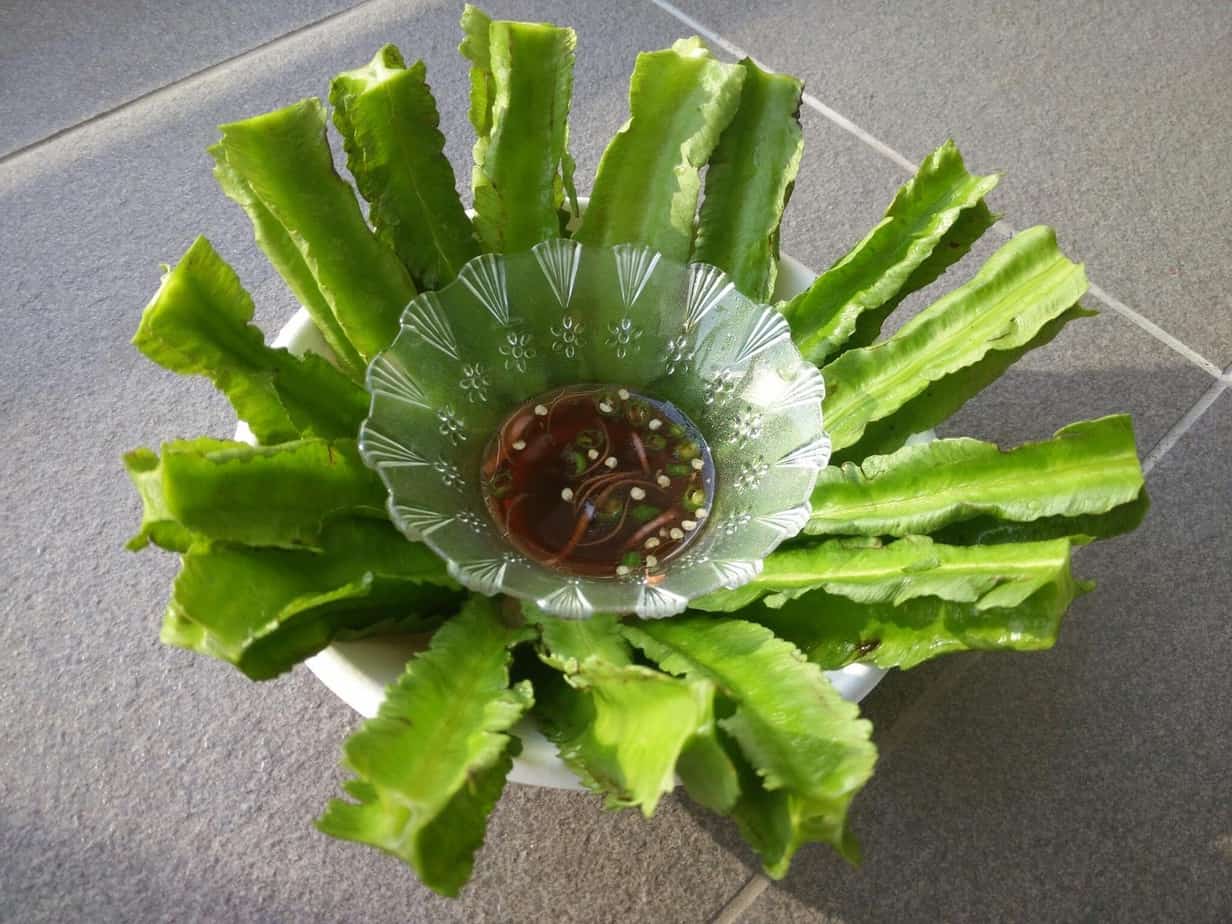 Winged bean with Asian dipping Sauce
As fresh and fast as it can get.
Ingredients
100

g

winged bean

fresh immature pods

2

tsp

light soy sauce

1

tsp

rice wine vinegar

1

small

bird's eye chilli

finely chopped

1

pinch

brown sugar

few

strands

torch ginger flower

few

drops

Sesame oil
Instructions
Wash, clean and pat dry the winged beans. String the beans and cut them to size.

In a small bowl wish together all the ingredients for the dipping sauce

Enjoy a healthy appetizer.