Quick, get that food on the table.
This is pretty much happening often at my place. Dinner- running back from work with my feet killing in resistance what I need is warm food on the plate. I just want the dinner on the table and stretch out my legs. So, quick dinners a such a warm welcome. When it comes to quick I have a few tricks up my sleeve- I love pasta to out on the table. of course, there is lentil pasta that I have frozen and the quick Asian style broccolini.  Right now, I have no broccolini and I have been less on the green stuff. So, how about broccoli pesto pasta?
Quick dinner with broccoli pesto
Broccoli is one of the easy vegetables I can manage easily. This actually means that I need to prep those quick sauces and mixes over the weekend so there is enough to pull me through the week. I need it this week. One of the ideas up my sleeve is that green goodness of hidden broccoli pesto. A quick mix with warm pasta, a couple of tosses, makes this quick-fix dinner healthy and easy. It also makes up for the feeling that there are some added protein and vegetable that makes it all good. This pesto works perfectly in the grilled paneer pesto sandwich as well or adds to add the quinoa bowl. That is lunch well sorted as well. So one pesto and a couple of meals made easy. Now that is a win for sure.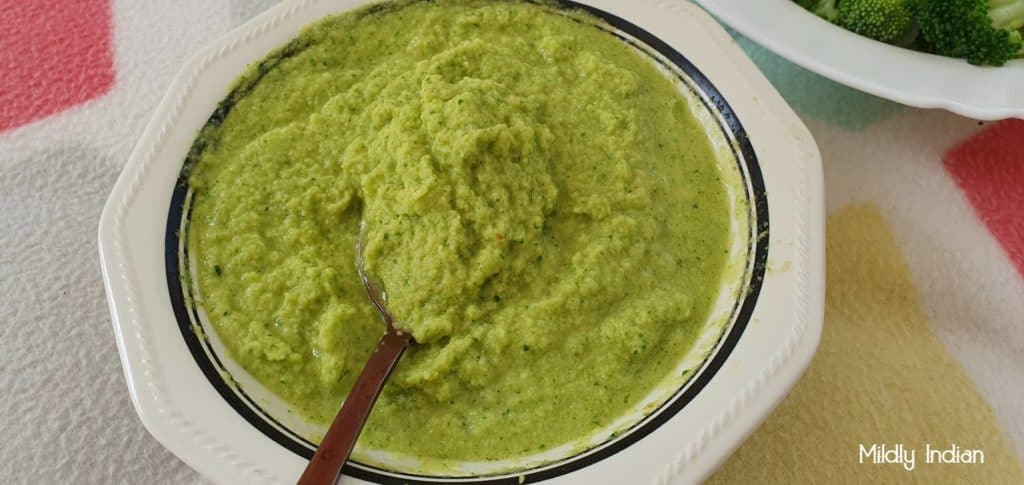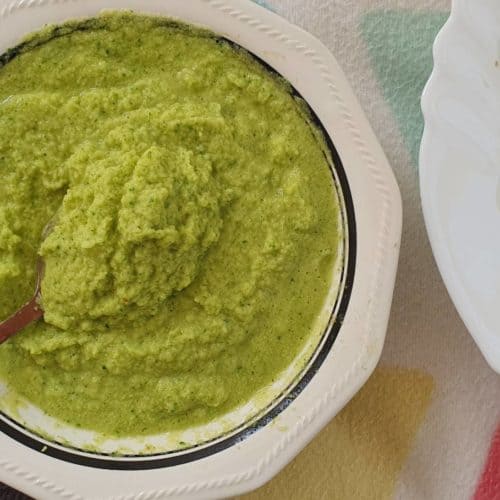 Broccoli pesto
Zero oil, healthy pesto recipe with hidden broccoli.
Ingredients
1

large head

broccoli

florets seperated

1/4

cup

drinking water

(for steaming)

1

clove

garlic

10

basil leaves

1/8

cup

pecorino romano cheese

1/4

cup

Parmesan cheese

salt to taste
Instructions
Wash and pat dry the broccoli florets.

Add this to a microwave safe bowl, add the drinking water.

Cover with a microwave safe lid and zapp in the microwave on high for 2 minutes.

Into the blender add the basiI, garlic, broccoli florets, the cheeses and the salt.

Pulse till the mixture blends into a smooth mix.

Use the water for steaming if you need to aid the blending.

Remove the smooth blend into an airtight jar and store in the refrigerator.
Don't miss to try this recipe as quick recipes that save time is such a blessing
Do write to us when you try this recipe. We will love to hear how your family liked it.