OK… Now that I am in setting up the pantry mode,  I have very few some basic baking ingredients..but so badly want to have a bit of orange and chocolate muffins. I have been carrying this craving around for the last three days… Trying and hoping it will go away.
It did  not !!!!!!
Today as I was kneading my aata for the regular paratha the little idea bulb 💡 over my head sparkled.  Yes… Use the white chocolate and the orange marmalade to create a beautiful paratha.  Dessert loaded.  Yummy.
I am sure you could hear my stomach growling (in pleasure)already.
OK get set… Make atta the autolysis way
It so much easier than all that kneading and throwing the atta around. It's also softer and easier to work with my experience.
What is autolysis?
Autolysis is a method of slowing the gluten to take time and soak up the water and swell up rather than rubbing it in. For me… It's less fuss,  Clean hands and low effort. So why not. the atta is smoother and easy to work with. Leaving the link to a great autolysis method I follow here.
Now that we are done with the base, Let's scroll down for the recipe.
Have to say the paratha is so good.  There is a request for repeat already… Haha…
I am sure you will get requests for it too.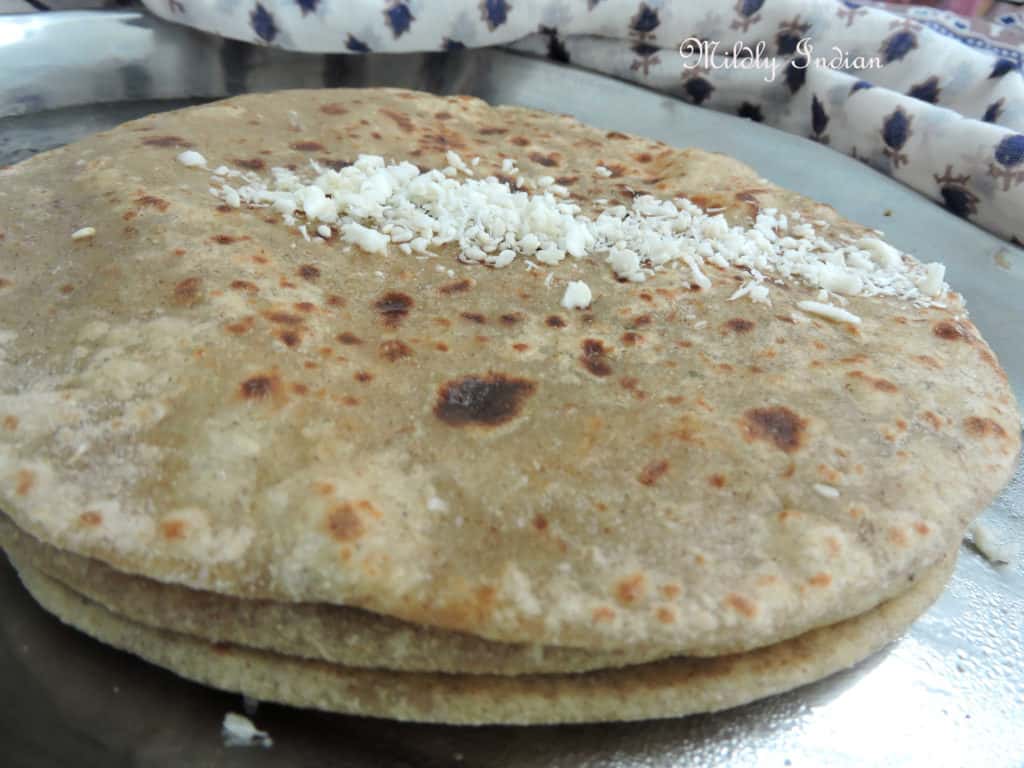 Meanwhile, there are more of these easy to do great tasting recipes on my site.  Leaving a few links as pointers for you to browse around for chocolate recipes
Hope you enjoy them.
See you next time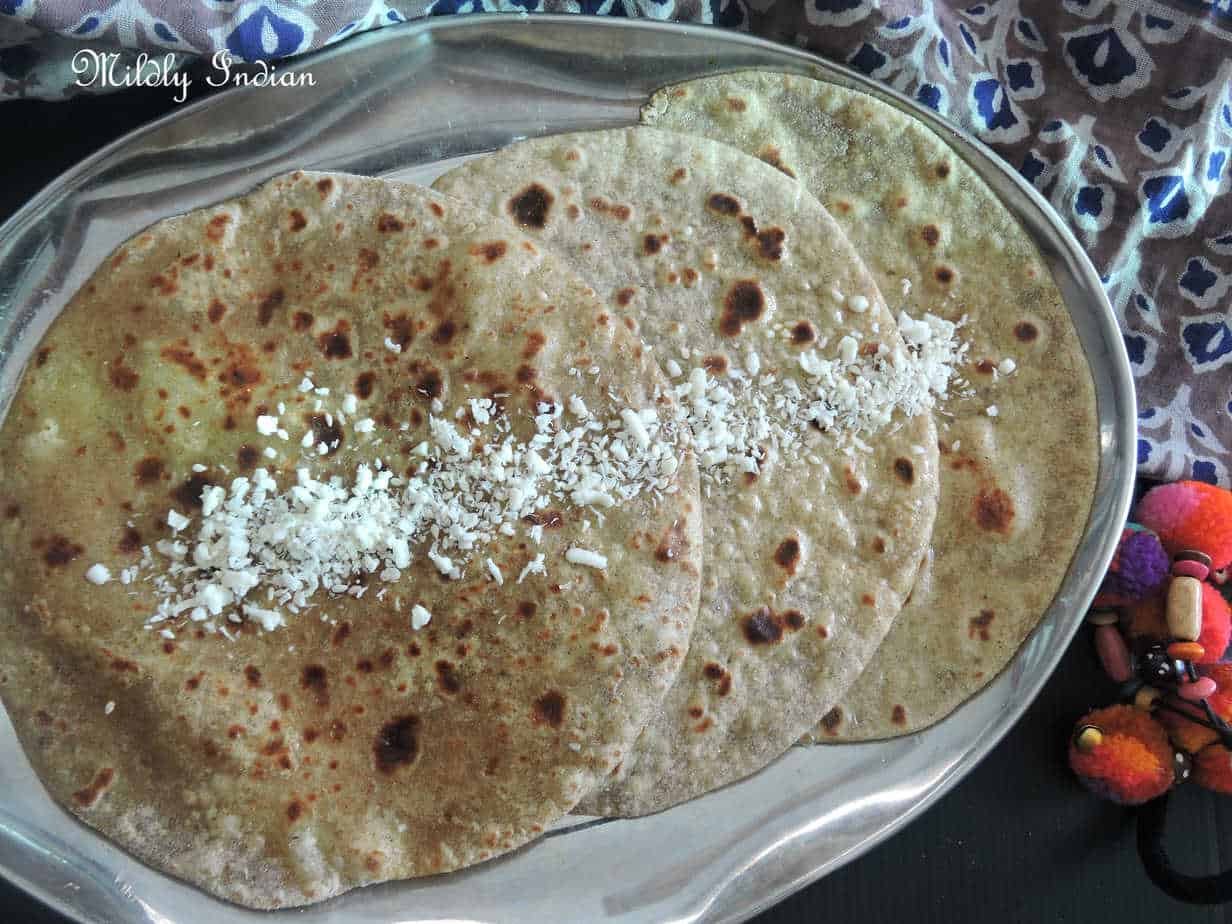 White chocolate, orange & coconut paratha
Dessert loaded paratha
Ingredients
For the dough
250

grams

whole wheat flour

175

grams

drinking water
For the topping
1

cup

white chocolate

grated

2

tbsp

sesame seeds

white

2

tbsp

orange marmalade

oil

or ghee for spreading on top

1/2

cup

coconut

desicated
Instructions
Prepare the atta as per the video.

Portion out the atta ( dough ) into lemon sized balls.

Keep under a moist cheese cloth.

Mix the chocolate, sesame seed and coconut in a bowl to form a dry filling mixture

Spread the dough into a small disc and spread a bit of the orange marmalade, followed by the chocolate, sesame seed and dessicated coconut mix.

Seal the dough ball and gently roll to form a half cm thickness paratha

On a flat griddle pan or pan, place the paratha and cook on medium heat on both sides.

Spread the oil or ghee and enjoy a warm sweet treat.