Pakora is one of the absolute must-haves on a rain pouring day if you are in India. If you are at a restaurant I am sure this id a universal item on the Indian menu even in restaurants. We have all grown up with this gluten-free, deep-fried deliciousness served at tea. Hot warm pakoras are often made with pretty much any veggies that you have at home
Pakora and me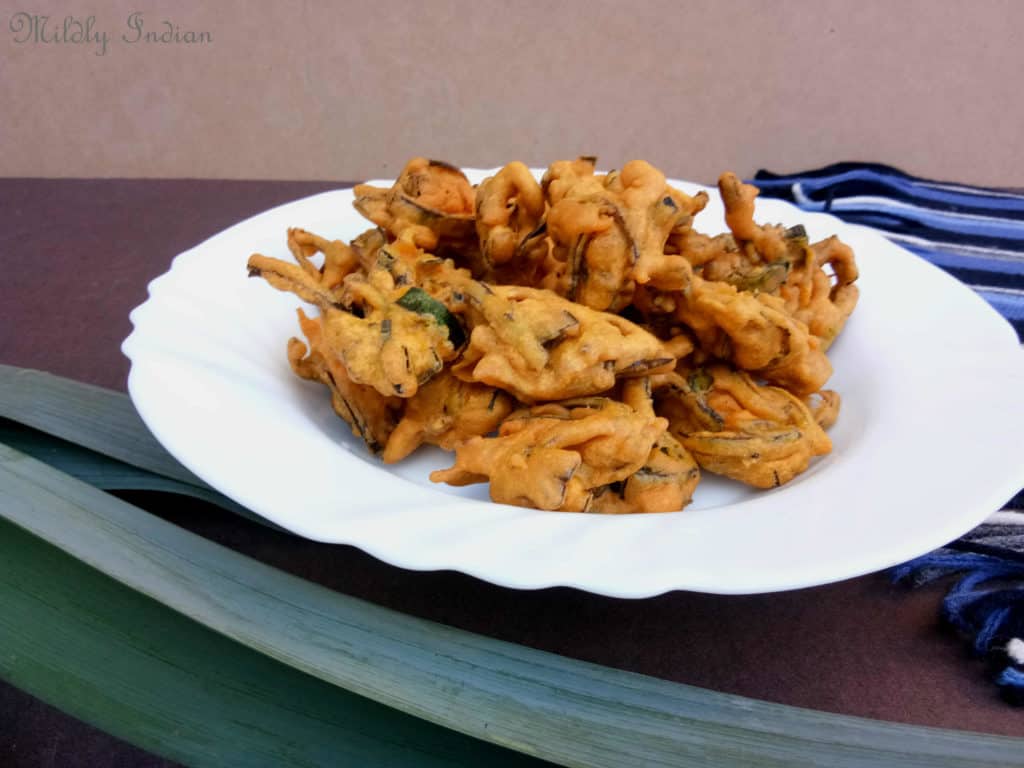 Pakodas to me mean my mom was home. It is one of the tell tale signs that my mom had a day off from work. I could smell the fried goodies down at the street and couldn't wait to blow and have a few as mum made them. I guess this trait passed on real well with me too. The kids know I was home early from work if it is pakoras and if there are pakoras and chutney they know mom is been home long enough for her cup of tea.
The winter months in Sydney really make me crave these warm pakoras, so make them with the veggies I have around in the kitchen. Most of the time it is Onions or spinach. This time I had a lot of leeks and thought being the onion family they surely will taste delicious. So here we are.
Here are a couple of must have with this pakora
Leeks
Know to the as a producer of a great singing voice, leeks are a basically a member of the onion family by the Greeks and Egyptian civilizations.

More subtle than the flavour of onions, these are very helpful in the reduction of liver Fatty acid.

Though the kaempferol content is lesser than onions the white portion of the leeks has a good concentration of this flavinoid. 

Leeks do have a good content of Folate in them. 

The antioxidant polyphenols found in leeks are protective to the blood vascular system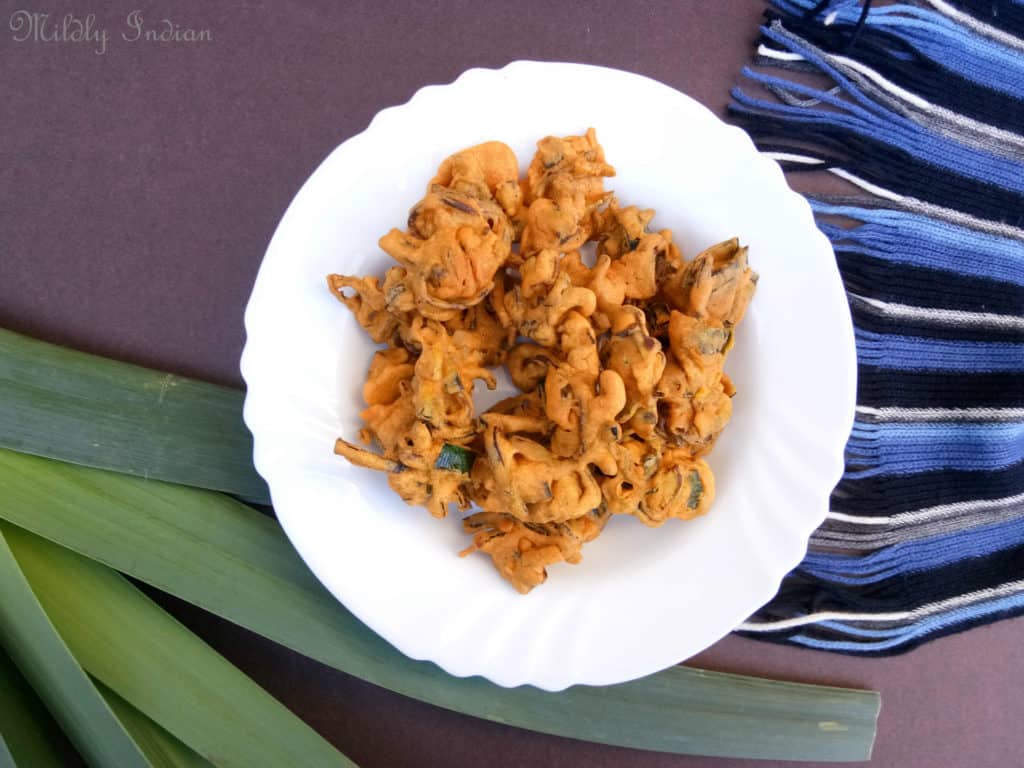 This is one of the few recipes, I don't seem to mind the deep frying. But it works perfectly baked as well. See the footnotes for the baked version.
This recipe is added to the foodie for feast blogger group towards their attempt to create fabulous pakoras. Here are some of their creations
Don't miss to tag us as you make this absolute monsoon must-have. Hold up that cup of chai and let the kids dance around you. Now that's the best a mum can do. Do subscribe to this website for stories, places, recipes and more.
Print Recipe
Crispy Leeks Pakora
Yum
Heat oil to moderately high in a wok ( try and use less oil at a time so you dont recycle the oil)

drop spoon fulls of the batter into the hot oil.

When golden brown and the bubbles around each spoonful of batter have reduced considerably, the pakoras are ready.
Baked leeks pakora
Preheat the oven to 180 (not fanforced).
The baked pakoras need a bit less runny batter, so reduce the water to form a thick batter( about half cup water) based on the ingredients given above.
Add a tbsp of oil to this batter and then add the leeks. This gives a crispy pakora.
Spray a sheet pan with oil, drop spoonful batter on the sheet pan with enough spreading space between.
Bake for about 10 minutes and brush them with a bit of oil.
Bake them again for about 10 more minutes and they are ready to serve.