I am currently in love with those veggies which just grow from scraps. Along my laundry area now I have mint, basil, Vietnamese mint, leeks, spring onions and lettuce. Outside I have a vine of bitter gourd and some beans. It is Autumn and I can see the plants slowing down the growth. But the relief is the ones inside are just loving it.
How to grow leeks indoors?
This is exactly why I love these leafy green leeks, they grow easily indoors. They grow fast, that means you have an endless supply if you have a few heads. They are not expensive to procure and that is a good starter
To grow leeks I just use an old glass and a bit of cheesecloth. When buying the leeks looks for the ones which have fresh roots on them. Chop off the leafy part leaving about 2-3 inches off the stump.
The stump white part us what we want to use to grow. Cut a piece of cheesecloth or a kitchen tissue about 4-inch square (it really doesn't matter, just something to hold moisture) and stuff it in the bottom of your glass. Now, spray with a bit of water so it is moist. Now place the leek stump upright in it and set it at a place where you have some good light coming in.
Check the moisture every day and do not overwater as the leek base will decay with overwatering. Within a week you will see that the leeks would have thrown in new leaves.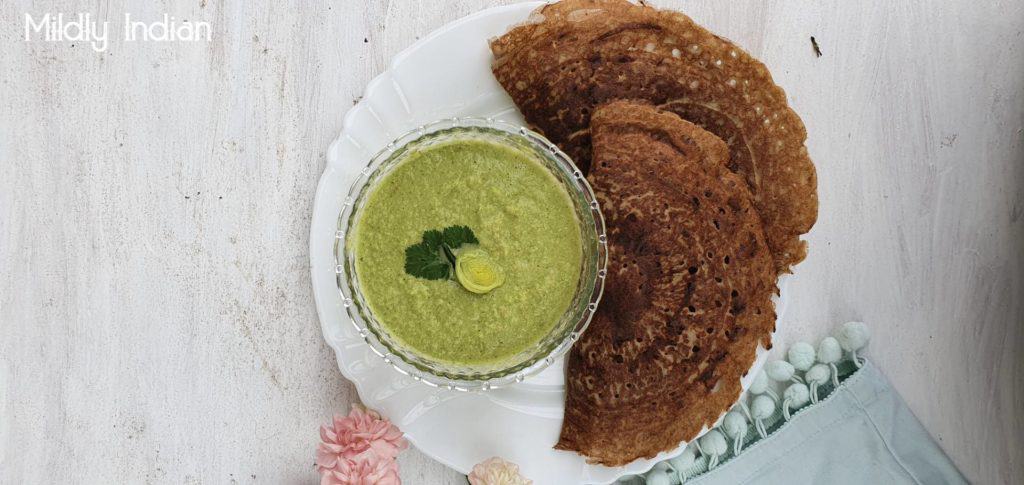 Adding it to the chutney
Isn't that cool, indoor everlasting supply of leeks. Use that leafy part, without the root to make this recipe, soup or
Leek Pakoda
However, this chutney idea came up coz I have one child who is an onion hater. Somehow,  she finds these really mild and tolerable. Adding the ones from the kitchen created the variety for the current homeschooling as well. Something to look forward to from the garden indoors.
This flavorful chutney is the perfect side to godhambu dosai
Or
Maligaipoo idly.
So,  here we are another lovely recipe with leeks and not just soup.
Don't miss to tag us when you try this recipe #mildlyindian
Stay safe and keep in touch.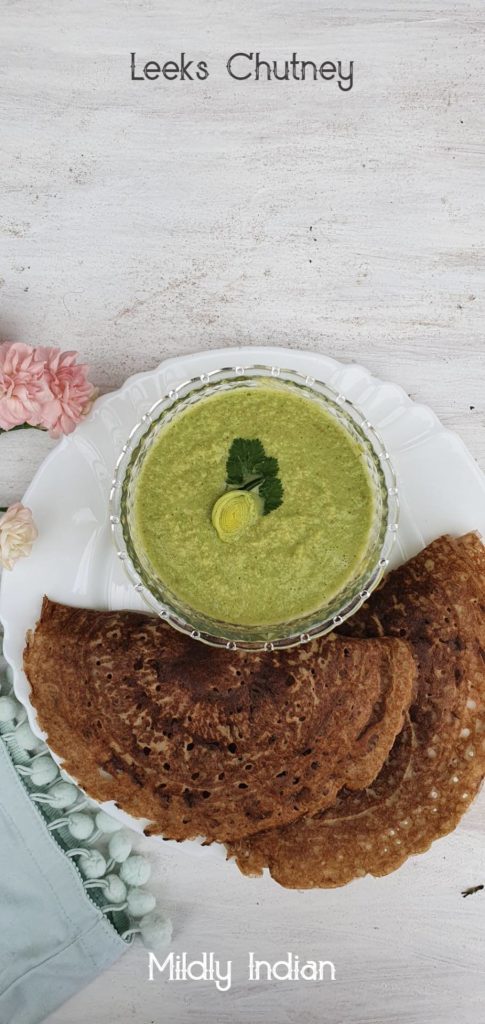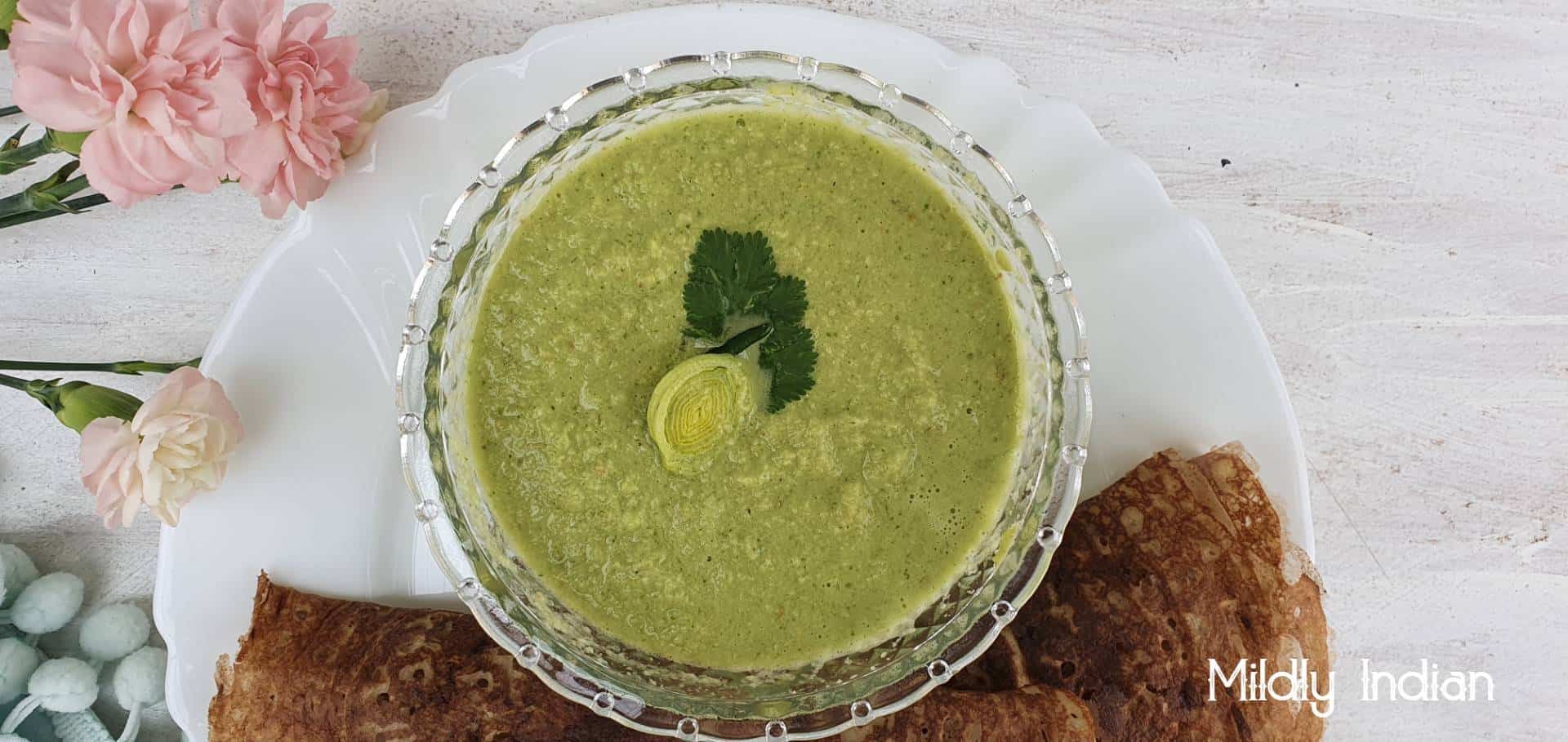 Leeks chutney
a perfect side to dosa and idly
Ingredients
1/4

tsp

coconut oil

( or a brush of oil on the pan)

1/4

tsp

fenugreek seeds

1/4

inch

fresh ginger root

( grated)

1-2

medium

Green chillies

1/2

cup

leeks

cut into thin strips

1/4

cup

grated coconut

( had only dessicated to use)

2

tbsp

coriander leaves
Instructions
Brush the warm pan with oil and add the fenugreek

As it roasts add the ginger, chillies and the leeks

Roast them well till roast marks appear on the leeks

Now add the coconut and roast for another 3-5 minutes

Add the coriander, Remove from heat and cool for a few minutes

Grind this into a smooth paste

Transfer into a bowl and it is ready to serve