The kids caught me out this week!!
This is the scene, back from work and a few snuggles going on. My daughter asked what I used to do for the holidays and when it rains crazy. So, I opened my big mouth and blurted, have Pakoda and chai with a book. She was quick on this one as they literally said her 3 favourite things too. Instantly comes the reply, can we have that too… and that pretty puppy face that comes with it.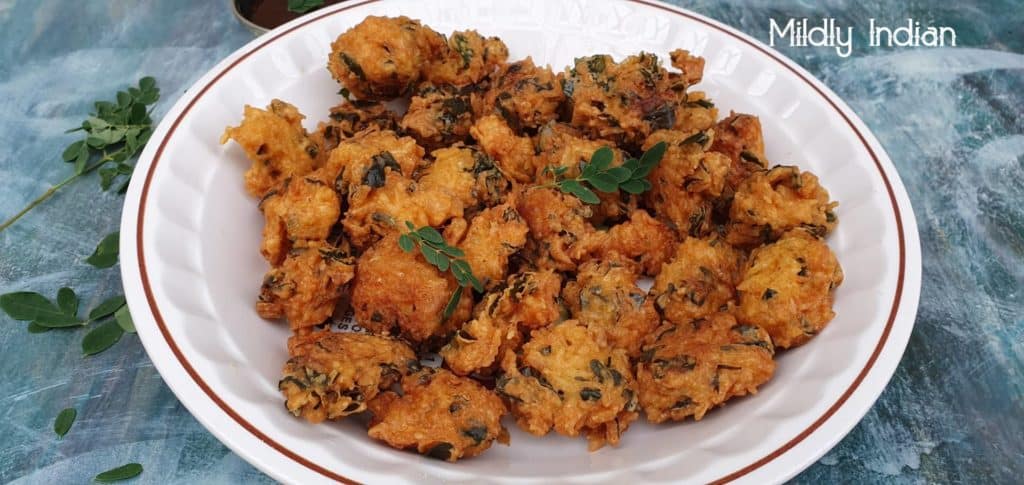 Right after work, I was in zero moods to chop veggies and make pakodas. Remembered I had a small bad of moringa leaves cleaned and a box of leftover rice in the fridge, so we will make do with these two. My mother used to make onion and rice pakoras often and I love the way she used to call them "killu pokodam." " Killu" translating to "pinch" and "pokodam aka pakoras. To be honest these are mini fist-sized ones as I really wanted to get them done.
Related recipe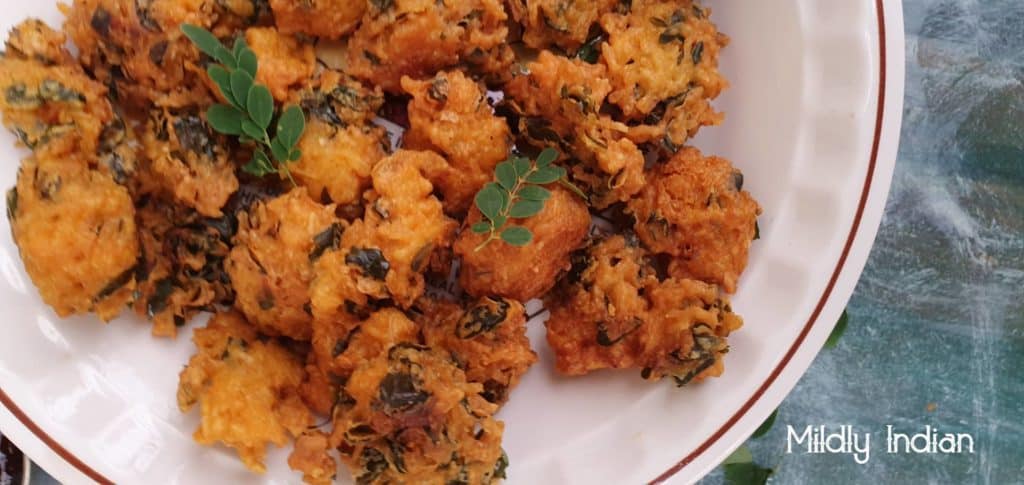 Accompanied by the chai, these pakoras were crispy and perfect. I loved the way the rice provides the crunch to the bite.
Amusingly, in India we a least say it the duty of the veggies to coat themselves in batter and jump into the hot oil as soon as it starts raining as there is nothing better than chai and pakora. Now,  I have modified it to have that leftover box of rice makes these even better.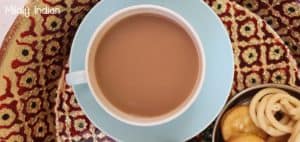 Make that perfect cup of chai -click here
Here is to rainy days, cosying up with books and chai!!
Stay safe and enjoy these little pleasures of life.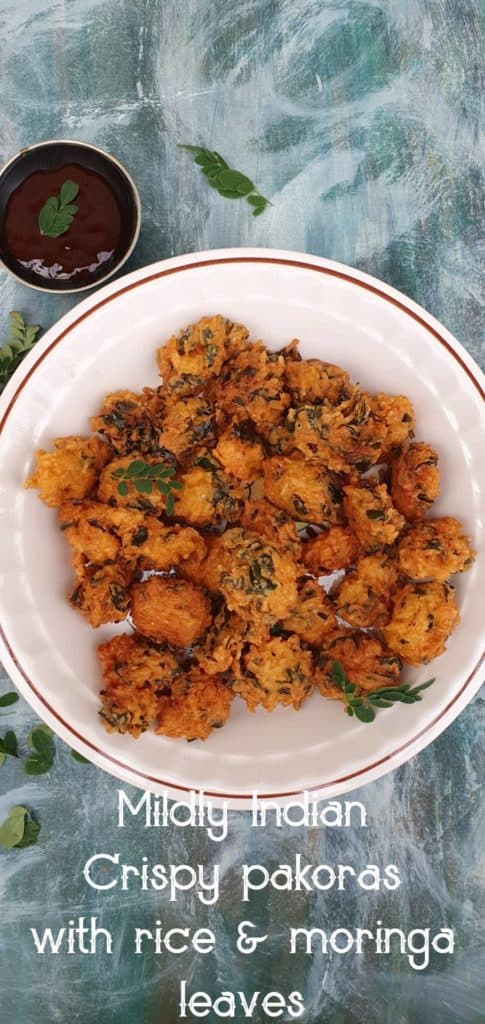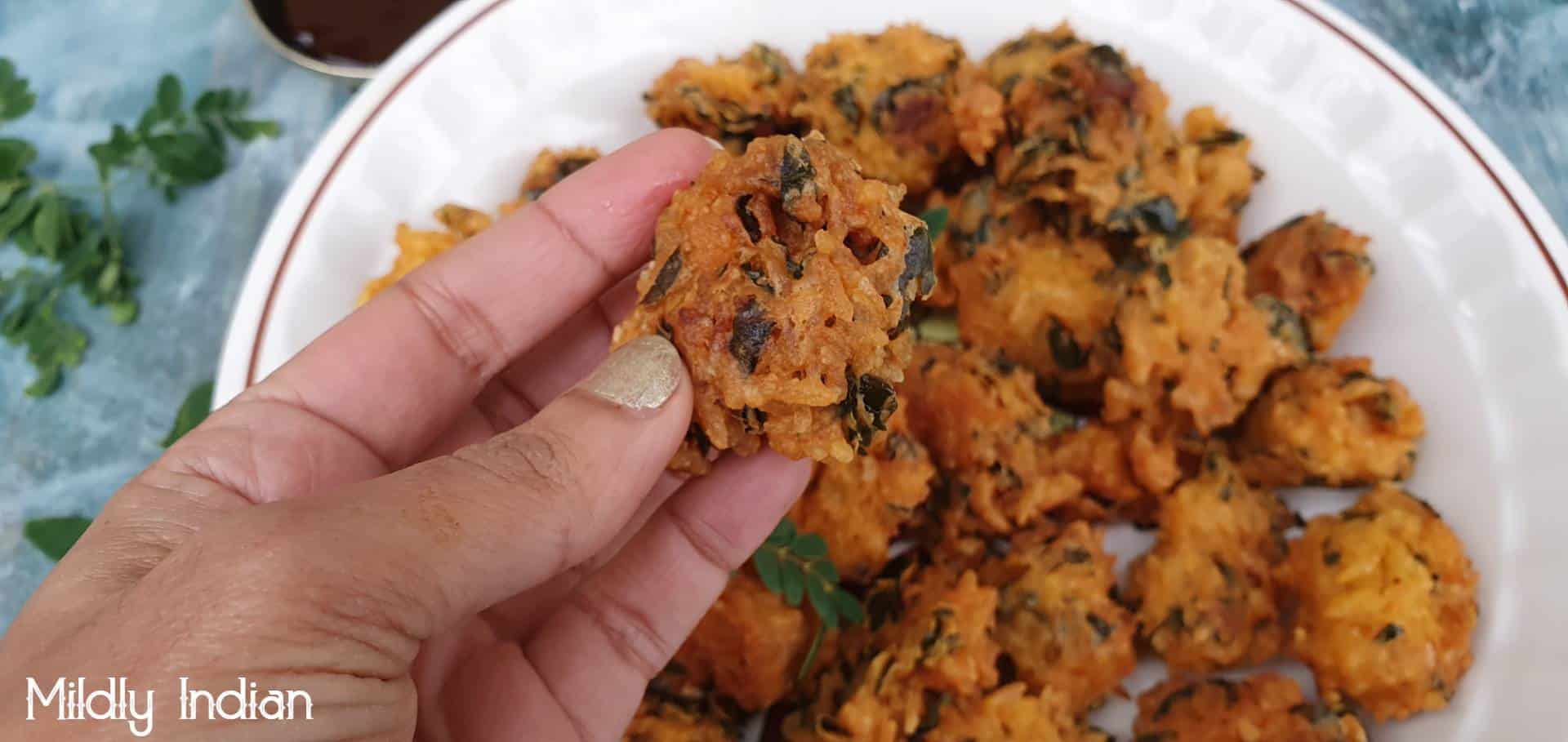 Crispy rice and moringa leaves pakoras
Gluten free, Vegan, nut free, nightshade free recipe with superfood Moringa
Ingredients
for the batter
1

cup

chickpea flour

( besan)

1/2

tsp

Kashmiri chilli powder

( use regular chilli powder for a spicier version)

salt to taste

1

cup

drinking water

( use as needed)
For the mix
1

cup

moringa leaves

( fresh, cleaned and washed)

1

cup

rice

( cooked, better if it is left over rice)
For Frying
2

cups

cooking oil

( I have used olive oil)
Instructions
Wash and set the cleaned moringa leaves to drain.

Into a mixing bowl add chickpea flour,chilli powder, salt and half cup water and mix well to form a lump-free batter. Depending on the thickness add a bit more water so it is in the form of thick honey consistency

To this add the moringa leaves and cooked rice and mix well. Set aside till the oil is ready

Heat the oil in a Kadai( deep pan ) to medium heat. To test the oil when you drop a bit of the batter it should sizzle up and not sink to the bottom.

Take a small portion of the batter in your hand and pinch bits of it into the hot oil. Alternately, you can drop a spoonful of it into the oil too.

Once the batter looks cooked on one side, flip over and cook till golden brown on the other side. The bubbles that appear around the batter bit will also reduce. This means the pakora is ready

Drain the pakoras out of the oil.

Serve hot with chai and chutney of your liking.
Notes
If you do not have moringa leaves, chopped, fresh, Spinach or kale will work in this recipe as well.