Once more we have a short lockdown. We have developed a cluster and to break the chain we are all staying home and doing the right thing. 
How do I utilise this? 
It is summer, and following the good old mum trick, we make vadams and vattals in summer aka fryums. Well, ours has turned out to be a wet one, but does that stop the unexpected few days at home being turned into a family activity?  Just as much as we like to eat together we like to cook together too and this summer ritual is slowly getting passed on generously to the next in line. 
Earlier in the blog, we have two recipes f0r vattals and vadams.
So utilising the minimal sharp sun available and plenty of good creative time at hand, I decided to test out a recipe with leftover cooked rice that will stay for a bit longer and satisfy the crunch factor for the kids on holidays at home. 
Here is an image gallery of how we made it
The recipe is incredibly simple. With ample sunlight, I am sure it will come out more crisp. To aid the drying process at night, I left them under the fan so the air circulation is maintained. Try out these for yourself when sunlight is at its best. Scroll down for the ingredients and method and refer this pictoral for how it looks.
Once dried completely they will be hard and crispy. Store this in airtight jars for up to a year. To enjoy, deep fry small portions of the sundried ones. Serve it up as a part of an Indian meal or as a teatime snack.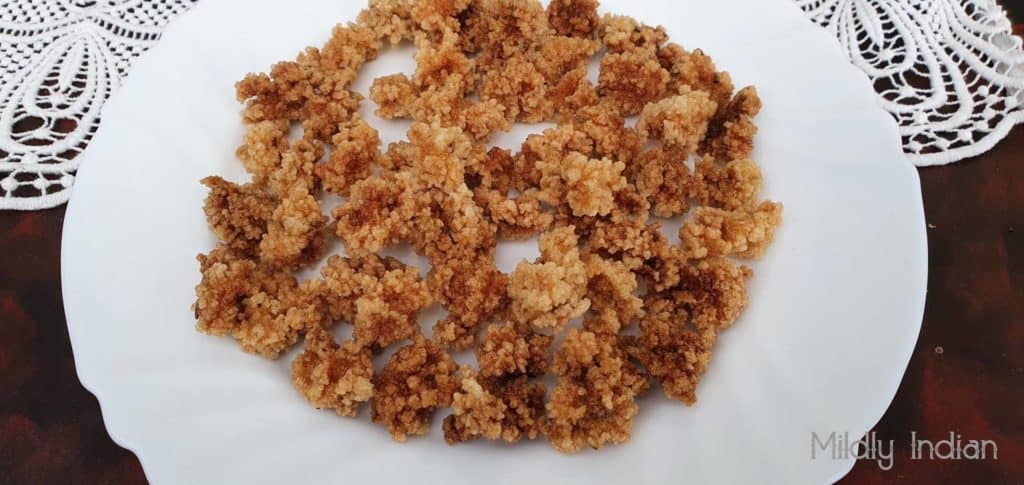 On a south Indian platter, these are the best combinations 
Steamed rice, Coconut milk sambhar, Knolkhol poriyal with these fryums.
For serving as a namkeen (savoury) snack use some Hari (green) chutney and Tulsi Chai – Fresh basil leaves tea.
While you are indoors, stay safe and follow the health directives. Do stay in touch with s using the comment box at the end of the post or through our Facebook or Instagram account. We are quite regular on them.
While we are at home catching up on some well-needed board game time, you can check out the other posts too. Stay in touch.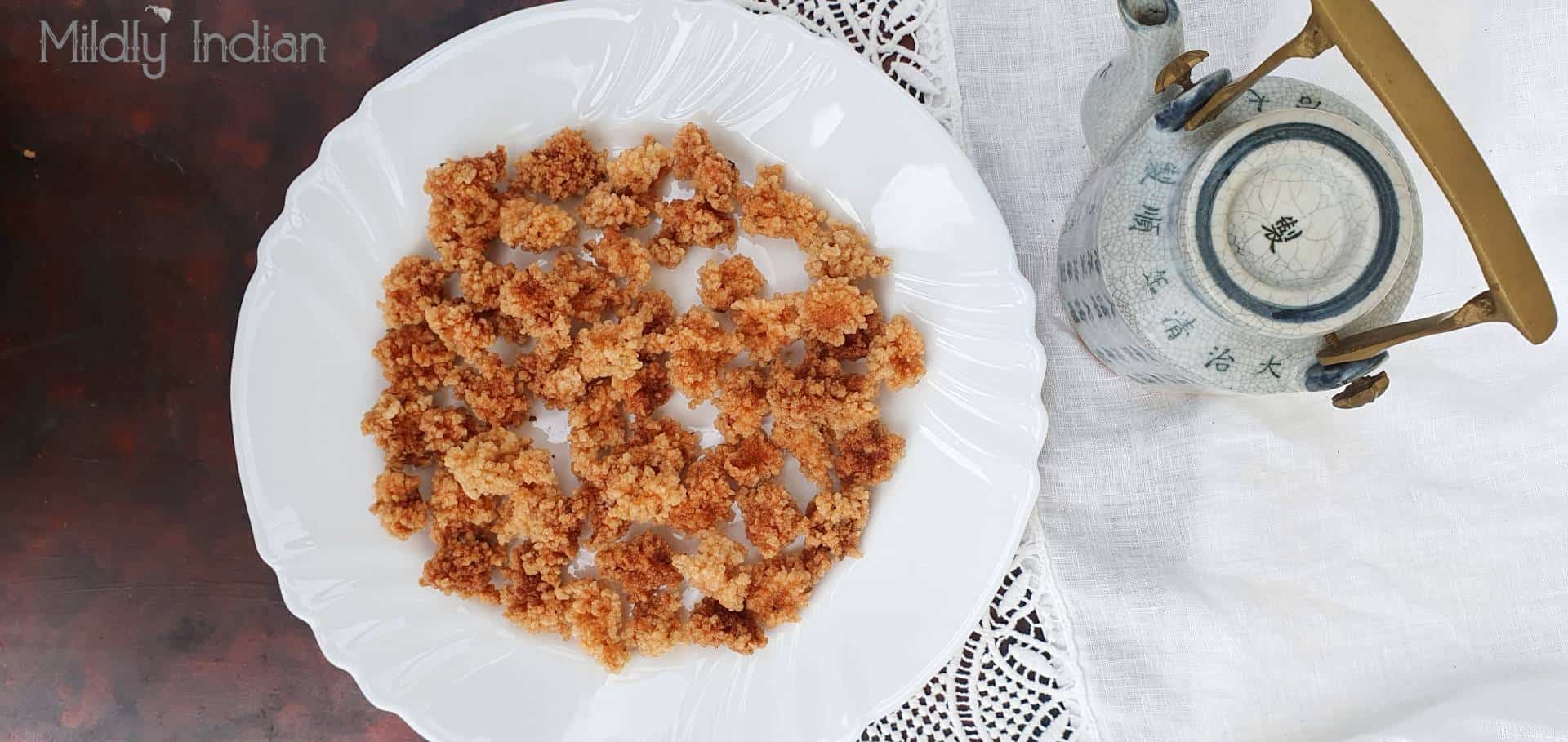 Leftover rice fryums - vadam
gluten-free, sundried.
Ingredients
2

cups

rice

( cooked left over rice)

salt to taste

1

tsp

Kashmiri chilli powder

1

pinch

Asafoetida
Instructions
Into a mixing bowl add all the ingredients.

Mash them and mix well.

Pinch small portions of this mix on to a thick plastic sheet.

Sundry this for about 2-3 days.

They separate from the plastic sheet when they are dry.

Dry once more completely and the store in airtight containers.
To serve them
Set the oil in a wok to heat up.

Deep fry the dried fryums and drain them when the bubbling around them stops.

The crunchy puffed up vadams (fryums). Store the fried ones in airtight containers for up to 1 week.