Quite clearly this summer lasted too long, burning thousands of hectares of Bushlands, nearly running us out of water. It clearly is one of the memories I want yo please as soon as possible. But will be honest, it has made it's mark-making us watch our sustainable quotient and revaluate what we are doing. Will we alone make a difference? Absolutely not, that's why I am putting it in this post. Look at those little things you can change around.
A few that we have is reusing as much water as we can. We swapped over for the laundry green soap so we can use that water our garden. Minimize the plastic incoming, repurposed some of the material we have to make sturdy clothing bags etc. It p perhaps us these little changes that might make a difference.
Getting back to the point
The summer was way too steamy and what do you look forward to in that situation… a cold icy treat. We all the just scream for ice cream don't we!!!
Yet, I needed one which my sweet-toothed husband needed not to be monitored much on, sorbets do the same trick, yet are so much more friendly for him. So we did exactly that made the yummiest mango basil sorbet. The combination of mango with the most gorgeous homegrown basil was just creating that heavenly yet smooth feeling and just created the perfect match for the Australian mangoes.
More Mangoes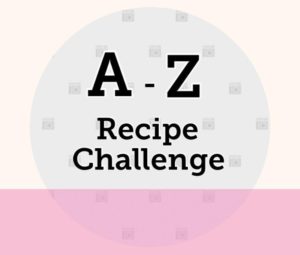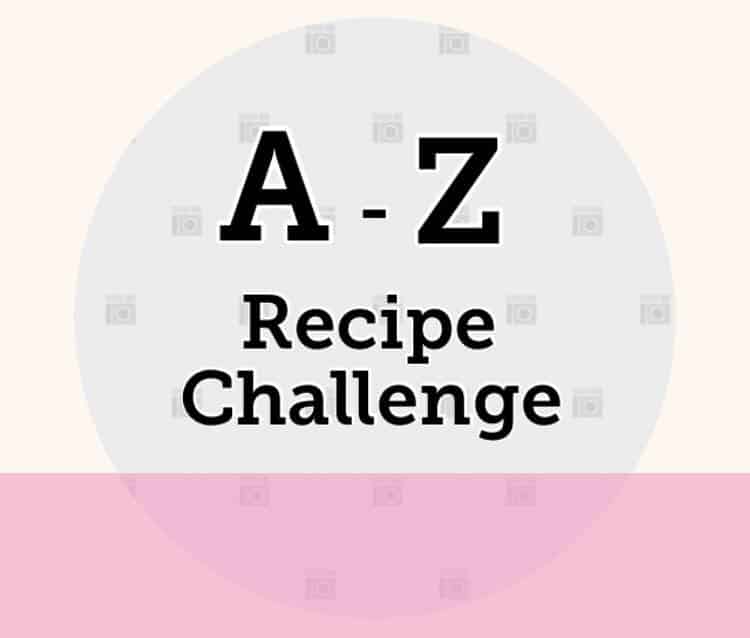 Clearly this mango basil sorbet should be on the A tO z recipe challenge as the alphabet m brings mango up in our minds first. So here it is added to the interesting blogger group who dedicated bring forth recipes to support ingredients in those alphabets. So enjoy every bit of the whatever the weather and hopefully, all that extend of bushfires will not be any more frequent.
See you and let me get back to being a bit more responsible. Hope you are trying your best too.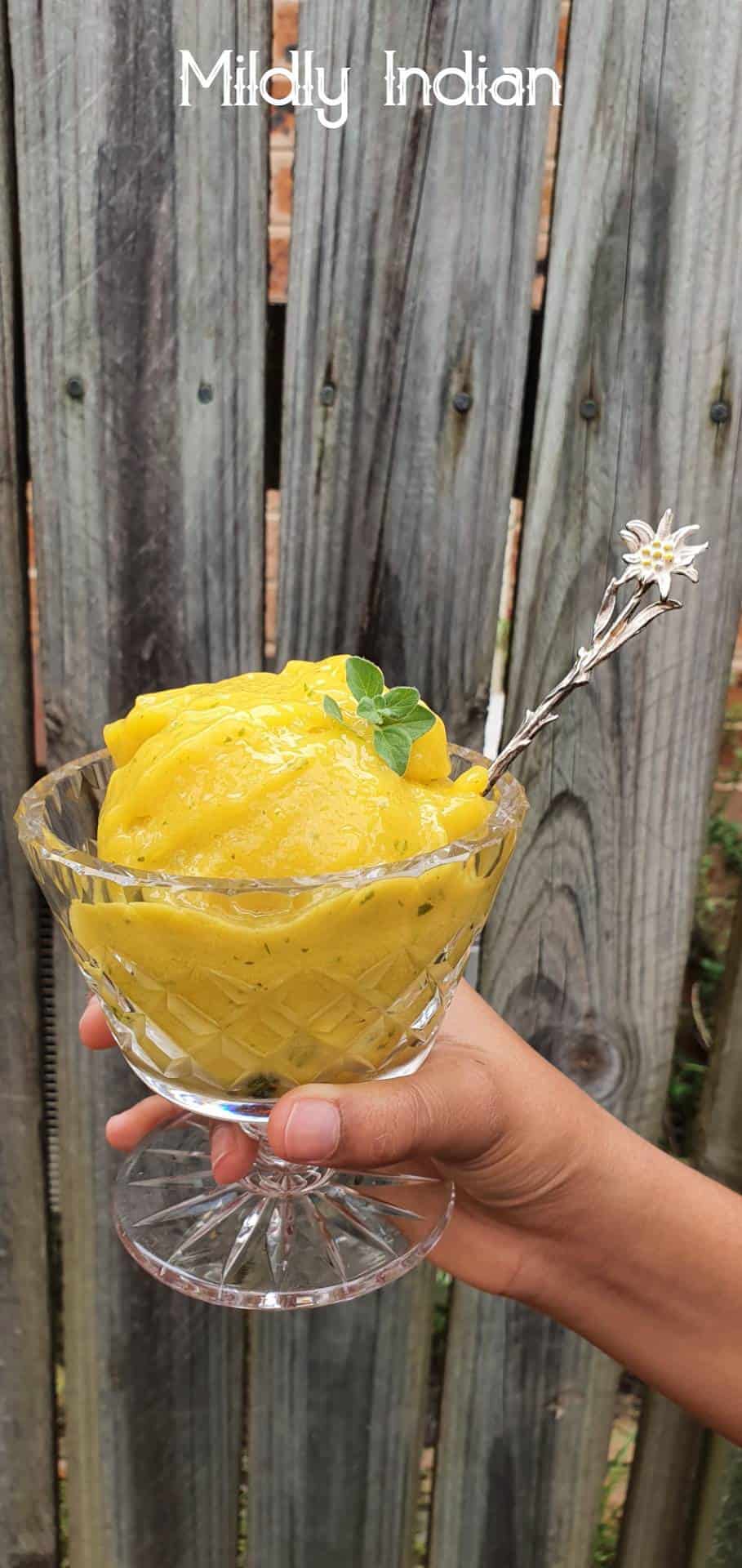 Mango Basil Sorbet
Join us for summer treat
Ingredients
2

cup

mangoes

cubes

2

tbsp

basil leaves

chopped
Instructions
Core and cut the mango to get two cups of mango cubes

Add this to the blender with the basil and blend them together.

pour into a glass freezable box, put the lid and freeze for 2 hours

remove and blend again to get the smooth soft-serve texture.

Serve immediately
Notes
if you are making a larger quantity, refreeze the blended potion in airtight boxes in the freezer.
Adding a sweetener entirely up to you. personally, I feel the sweetness of the mango is overpowering enough, but you can add a tbsp of honey or maple syrup too