There are some combinations of food which I consider made in heaven. These are such festive combinations which really brighten up a dull mood. One such platter I truly love and share the love with my young ones is that of poori (deep fried flat bread) and aamras (spiced mango pulp). I really am sure this combinations must be envisioned by the gods for their ultimate enjoyment in heaven.
My Mango Musings
Mangoes have the special place in my heart.  With my parents place having mango trees, the summer holiday season was one with mango stains always on your dress always. With mango tree branches ,catering to the great summer swing (which my dad religiously put up in its branches) was the greatest fun. The squirrels who raced faster than my mom to reach the juicy mangoes leaves a permanently etched memory.  The eagle who resided on the top branches  of the mango tree made summer even more  fun.
Passing through Alphonso,  Mallige,  Bainganapalli,  Malgova,  Neelam and more to sink your fangs in.. Mangoes turns up the heat of summer and to the good old memories.
Coming this Mango season , riding in my head was this recipe all through.  I did make it a weekly up on the breakfast menu.. With deliberate spillovers for lunch. I realized I never shared with you the recipe for aamras while out on a lunch with a friend who had rekindled the memories.
I have to say limited access to the variety yet the Thailand and the Malaysian ones satisfy me too.  So here we go with this simple yet satisfying recipe.
 A secret  just for you… I save a portion of this in the freezer to thaw down for the days I really am overwhelmed  with memories. It stays well frozen for about three months (I doubt it will really last that long though). To serve this as a dessert to your guest.. add it into little bowls or wine glasses and top with a tablespoon evaporated milk. sprinkle a few chia seeds or basil seeds for a crunch and you have a inviting no fuss, make ahead , dessert ready.
Before your scroll down to the recipe check out some more of the mango mania.
Am sure I will pen down more mango recipes soon…dont miss them, subscribe for the updates.
And now leaving you too enjoy the recipe..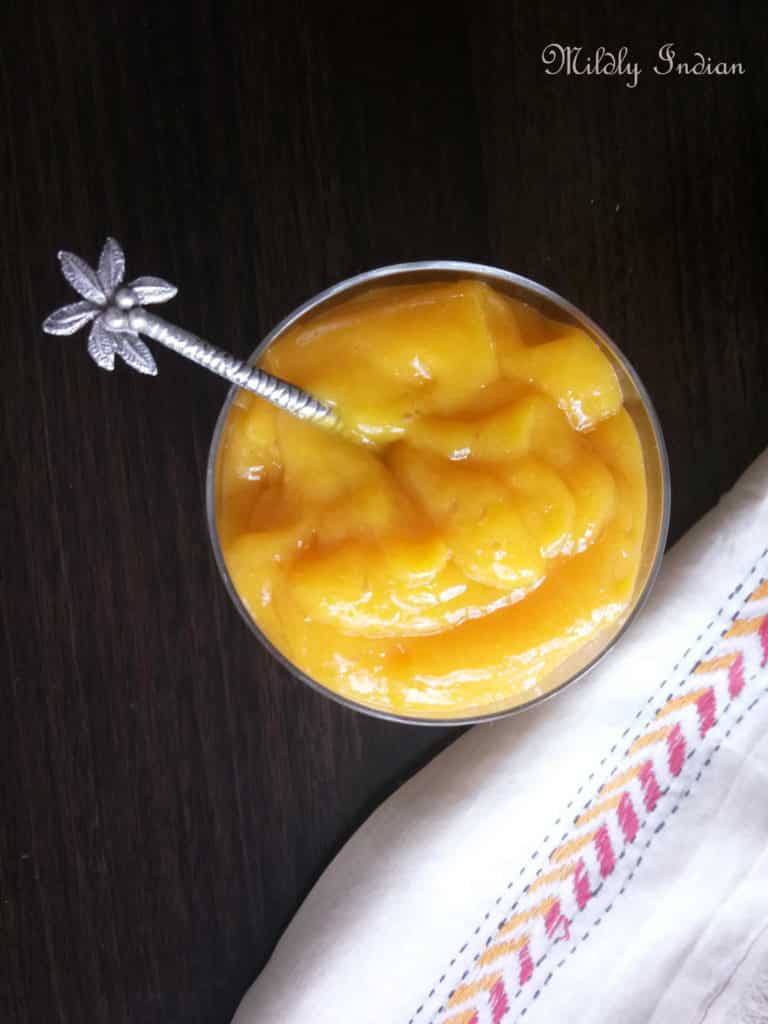 If you make it with Indian mangoes… Share me a pic…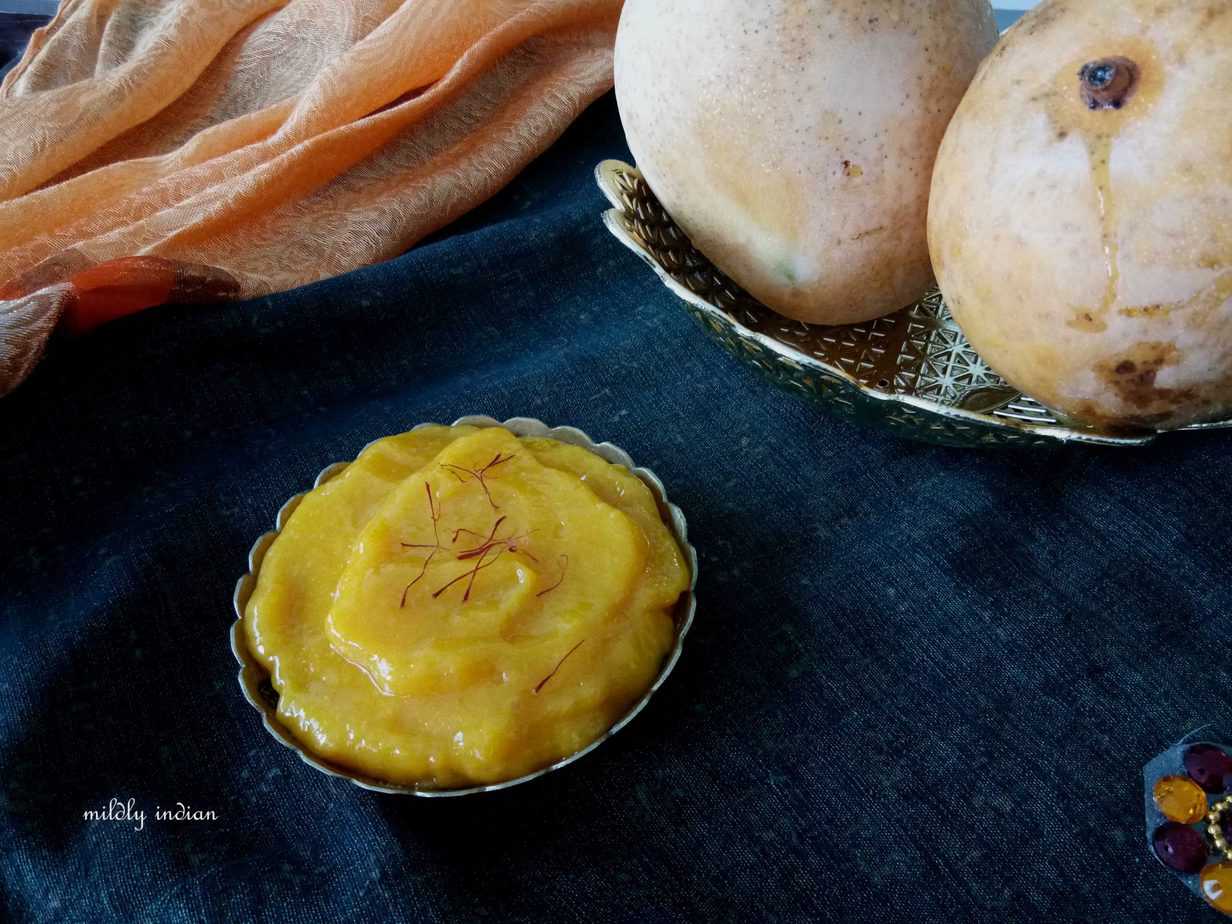 Aamras
Clean healthy fruit elixr
Ingredients
3

mango

ripe sweet, and fleshy

1/2

tsp

dry ginger powder

1

pinch

saffron

strands or powder
Instructions
processing for the mango pulp
Wash the mangoes. Peel the skin and extract the fleshy part. Discard the seed. Cut the flesh into cubes.

Add the cubes and any of the juices into a blender and whizz for a smooth paste
Flavouring
To the mango pulp made add the ginger powder and give it a quick pulse.

Pour out this pulp into serving dishes or a large dish . garnish with saffron strands / powder sprinkled

Chill for an hour before serving
Notes
If you like a slightly chunky texture , use a fork and mash down the mango cubes into a pulp.This is fun too.
Nutrition
Serving:
30
g
Calories:
24
kcal
Carbohydrates:
6
g
Protein:
0.2
g
Fat:
0.1
g
Saturated Fat:
0.02
g
Polyunsaturated Fat:
0.02
g
Monounsaturated Fat:
0.04
g
Sodium:
1
mg
Potassium:
58
mg
Fiber:
1
g
Sugar:
6
g