Papaya is a loved fruit in my house. Very often it is so sweet it does get consumed fresh in no time. Once in a way, the papaya that picked up becomes a bit dull or boring to taste. That is when we all look for options to consume it better.
One of my go-to recipes is a quick papaya halwa when we really feel like an Indian sweet needed.
Here is that Recipe
Sometimes these papayas are so big, we cannot finish them as a halwa. So I resort to some jam combos.
My jam combos
The papaya, when prepared into a preserve by itself feels feeble. It kind of lacks the zing you need in a jam. I like the combination of mango or tomato in the papaya to prepare the jam. This kind of gives a tangy feel that the papaya lacks and they make a great pair. Lemon or orange also is a wonderful addition to the papaya. Another great addition is ginger. The ginger kind of cuts the sweet feel and makes it all come together. So why not…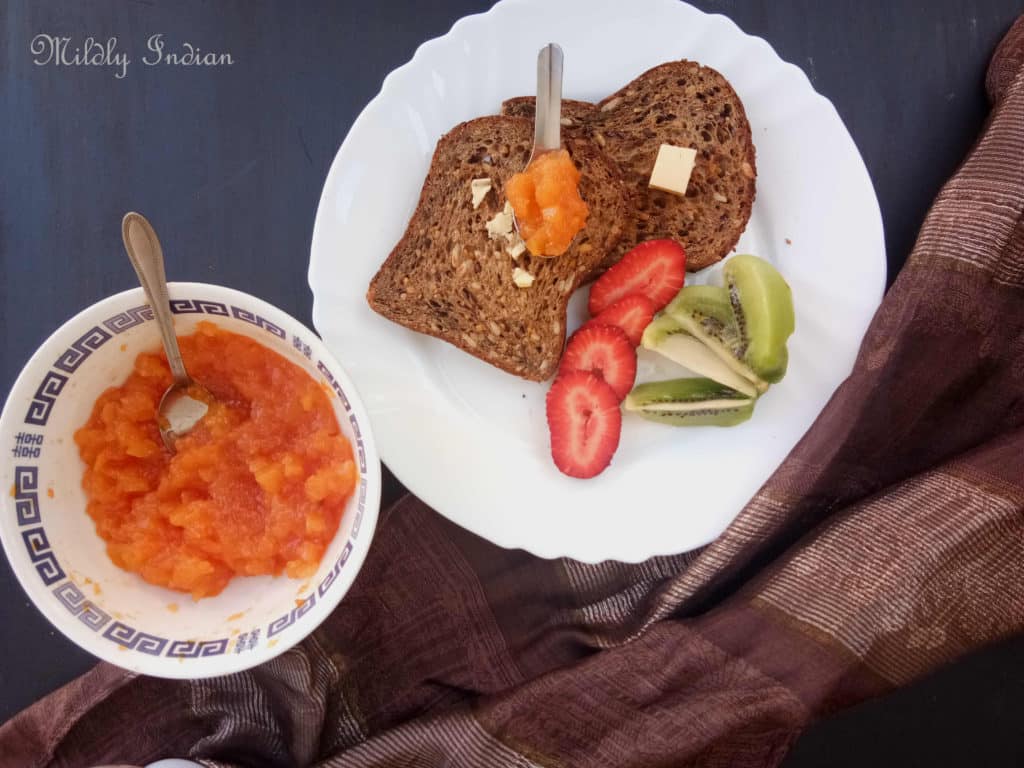 The microwave method
Jam making is a long and slow process on the stove allowing the fruit to break down and release the pectin and combine with the sugar. This process takes about 2 to three hours because of which many people refrain from the process.
The microwave is a great tool to cut down this cooking time if you are doing small batches of the jam. So I make a small portion of homemade fruit preserve in the microwave, along with my weekly prep. It also helps to clear off the few fruits left over from the previous week which may not stay long enough. It also cuts down the amount of added sugar or substitute as it is not a long stay version. It is just for a week and stays well in the refrigerator. Another use of this microwave process is the retention of a great colour for the jam for the fruits which tend to discolour fast. I love the colour of the mango papaya combo makes … Kind of like sunshine.
So here is the quick 1o  under minute process for you. It adds a lot of flavour and ease to the busy mornings, may it be ovenight oats, chai pots or toast. Let me know how you like it.
If you like jam making you may like these too
This jam making method is something I have learnt from my mom and her favourite combination was the mangoes and papaya from the mango and papaya tree. So I am sending this recipe to Cooking from a Cookbook Challenge.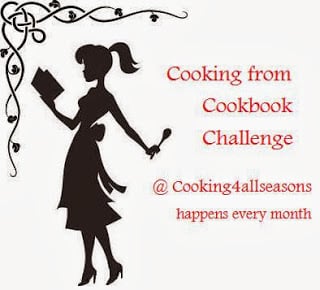 Hope you enjoy this jam making process. Happy weekend to you all.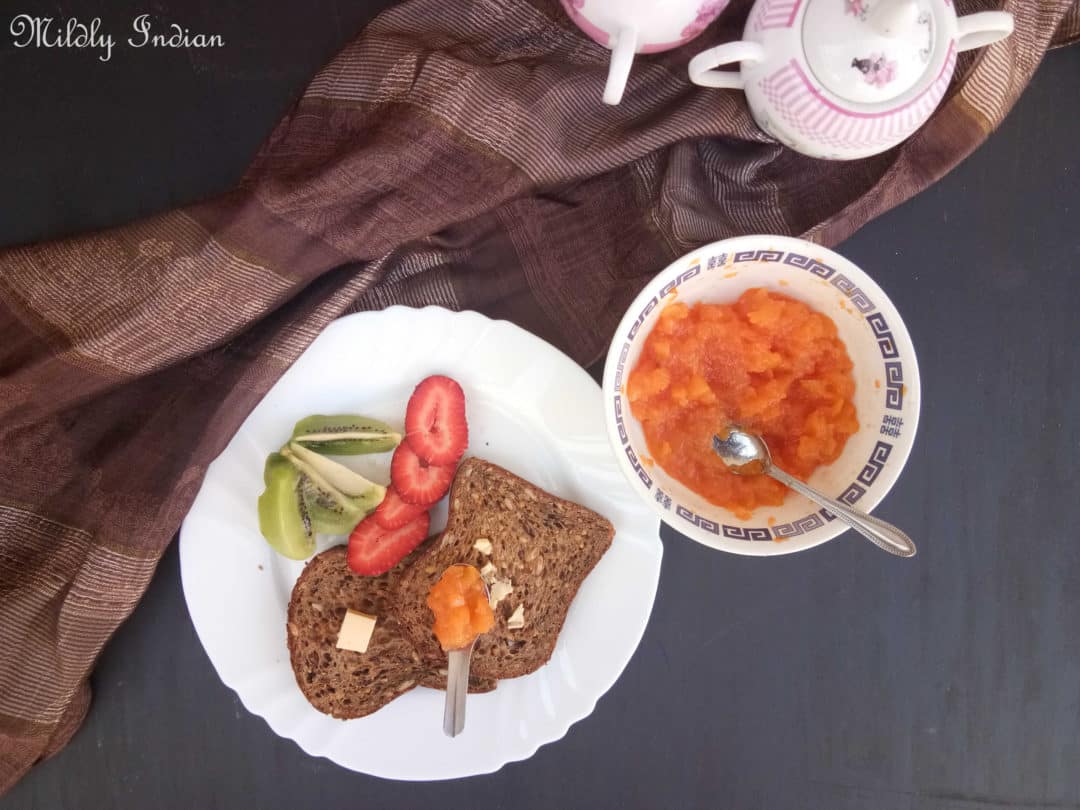 Mango papaya jam
- microwave method
Ingredients
1

cup

papaya

diced in 1 cm cubes

1/2

cup

mango

diced 1 cm cubes

1

tsp

unrefined sugar

1/2

tsp

fresh ginger root

grated
Instructions
In a microwave safe bowl take the diced papaya, ginger and mango pieces and sprinkle with sugar.

Microwave for 4 minutes on high.

Remove and mix the fruit mix which now leaves juice and melts the sugar.

Mash the mixture with the backof a spoon or blend till smooth.

Microwave for another 2 minutes on high and again remove and mix well ( caution it is hot)

Mix well and leave it to cool. It will attain a jam consistency when cool.

Store the jam in airtight container once it is cooled.

Store in the refrigerator