Soothing concoctions of medicinal herbs have always found its place in Indian traditional medicine. Sweetened milk is often a good way of delivering this. Growing up with these handy remedies, these milk-based concoctions are the first to run in my head when the immunity levels are low.
Here are the chai recipes I frequent on
The weather changing and the irresistible cold bugs do need a quick dose of home goodness to get them out. So this time we have the soothing sweetness of the palm jaggery in thin coconut milk and infused with some more spice goodness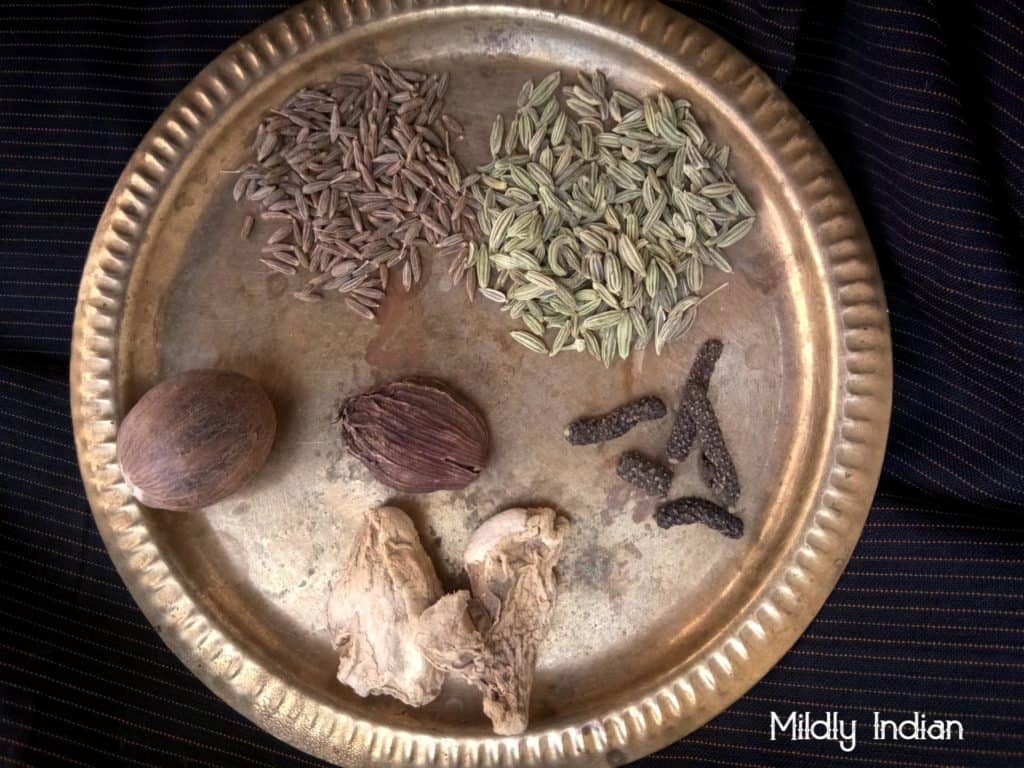 Why palm jaggery?
The sugar palm and coconut palm are the common ones contributing to the palm sugar in Asian countries. The sap when fermented becomes an alcoholic drink called toddy. But for sugar making it is the unfermented fresh one that is cooked down.
Here is an account of how I observed an learnt this palm sugar making in Cambodia.
The sap of the palm tree cooked and reduced to this sweet treat is very often considered highly valuable in traditional medicine. The concentration of the sap allows the minerals and fibre to remain in the sweetener making is superior to the regular sugar. This is why it is known for higher amounts of iron and phosphorous. The heat-stable amino acid content in this is also considerable.
 Lower than table sugar in glycemic index, smaller quantities of this sugar may be better than the refined version. But exercise caution when using as a diabetic as ultimately it does have glucose, sucrose and fructose.
Quick dos and don'ts
If you are allergic to coconut or palm products stay away from this recipe

Do not add the palm jaggery while the milk is boiling. It will curdle.

The quantity of the long pepper is minimal as it can be spicy.

If diabetic please consult your doctor before trying out home remedies.
Try our the recipes and tag us on social media as you try these. See you soon.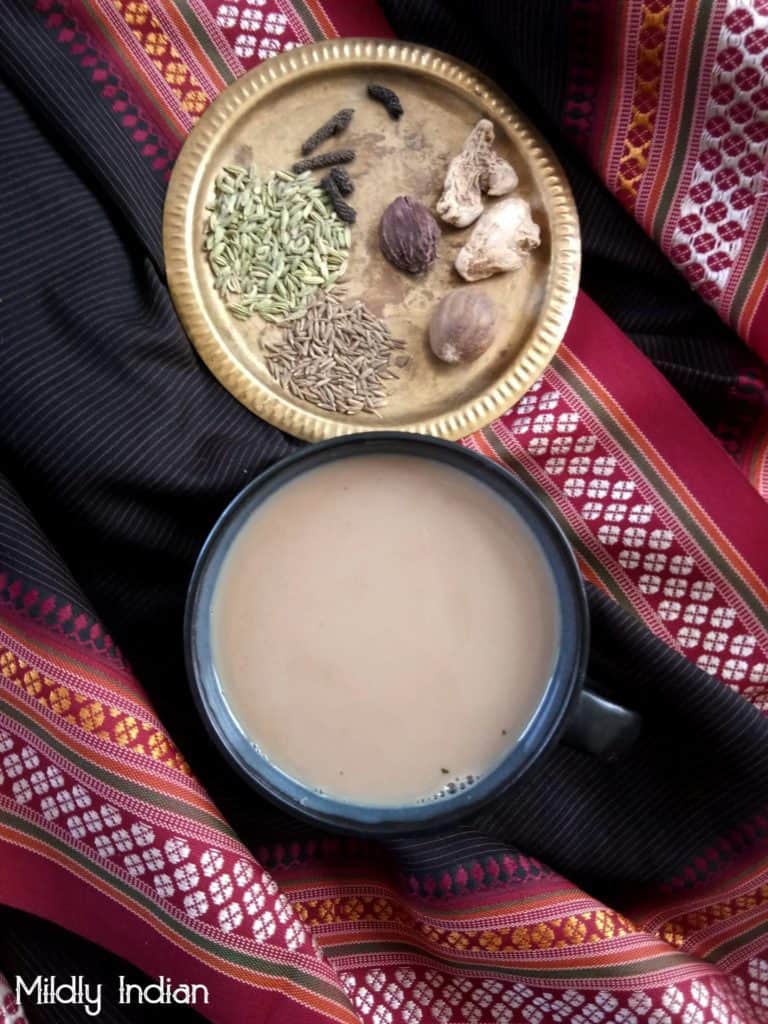 Print Recipe
Marundu Karupatti Paal
Yum
A home remedy of warm spiced milk with palm jaggery
Collect all the ingredients for the spice mix.

In a pan dry roast the fennel, the cumin,long pepper, the black cardamom and the dry ginger pieces

Cool it slightly and pound them. Grind it into a smooth powder and add the nutmeg.

Store this mix in an airtight container for use.
For vegan versions gently simmer the coconut milk and do not boil it.