A simple lemon pickle where the lemon is in perfect harmony with salt and a few birds eye chillies have always been the house favorite of all pickles throughout my life.
While having the lemon pickle with "kanji " (Congee) and "payar thoran," very often I have heard my dad talk about the pickle with "odichukutthi  naranga" made by my grandmother.  I couldn't much relate to it coz I hardly ever figured out till recently it was citron.
Citron or wild lemon
Citrus medica, odichukkutyhi  naranga, narthangai, heralekai or citron is a huge variety in citrus  family. It is otherwise called wild lemon. This is a larger lemon variety with a smaller core and a bit thicker pith. The leaves are larger and broader than normal lemon  too.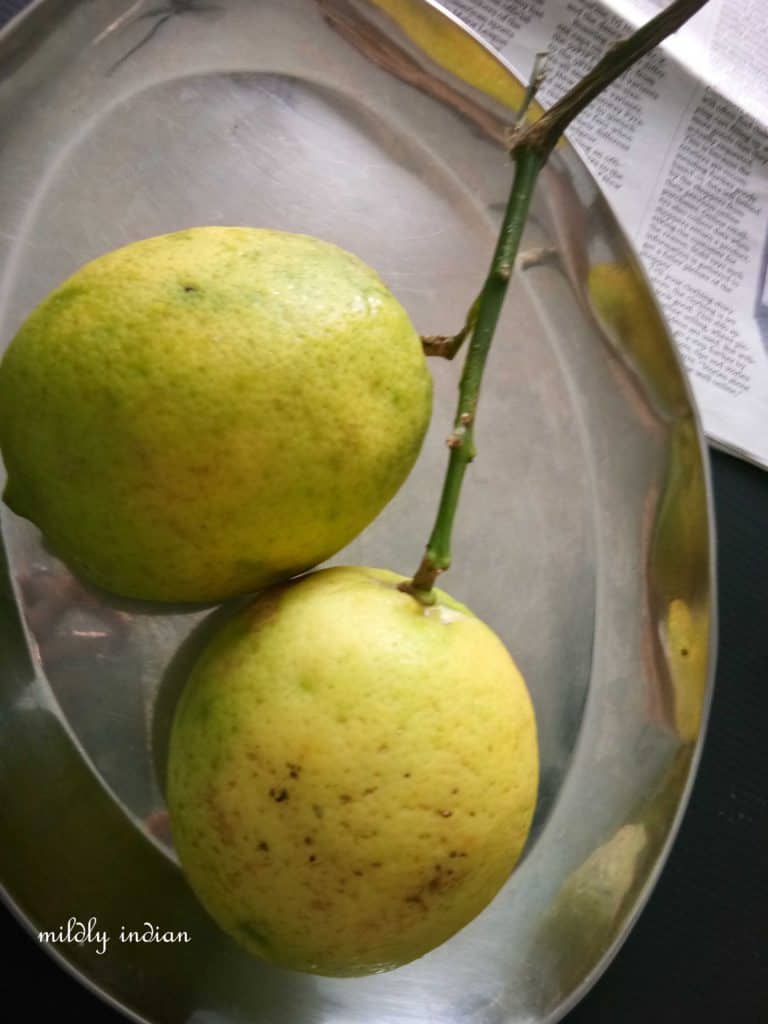 Citron was associated with the hanging gardens of Babylon  and has a large historical significance . It has been used in perfumes due to the freshness and the larger quantities of easily available essential oil or has been candied.
Citron is of course  is a good source of vitamin C and provides protection to gums and teeth.

Its excellent pain relieving property can relieve headaches

It's is definitely  is anti inflammatory  in nature.

 Being citrusy  and  providing cleansing to the gums it avoids bad breath to a large extent.

 Be aware that it is stringently acidic and too much too much can cause gastritis or acid reflux . Also please do not apply the juice directly on the gums and teeth as it can erode the enamel on prolonged use.
To the pickle
The flavour of this pickle is a bit more sharper  than the regular lemon or lime. And the rind when soaked and ready is so soft and really juicy.
I do know that there so also a version of this pickle made by steaming the whole lemon. May be will attempt that another time when I catch some more citron.
For now… Enjoy the recipe.
Some more easy non oily pickle recipes are as follows.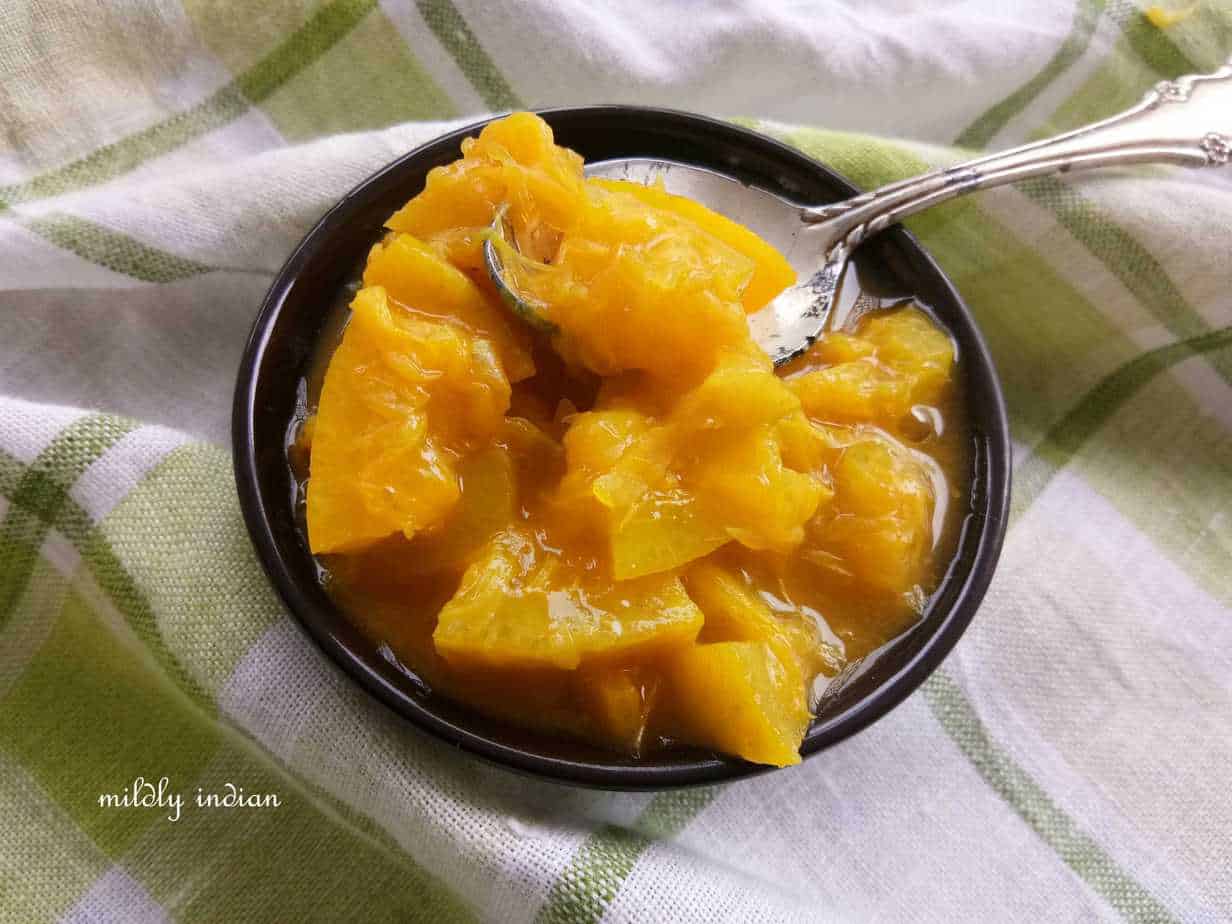 Non oily citron pickle
Ingredients
2-3

medium

citron

2-3

Green chillies

birds eye chilli preffered

1

tbsp

fresh ginger root

finely chopped

2-3

tbsp

Sea salt

cystalline

1/2

tsp

turmeric powder

organic
Instructions
Wash clean, pat dry and slit the chillies

Peel and clean the ginger root. Chop into small pieces

Wash the citron and dry them by wiping with a clean towel. Cut it into medium bite sized pieces. Remove the seeds and place in a mixing bowl

Add salt, turmeric powder, slit green chilly, and chopped ginger and mix well.

Transfer into a clean airtight glass bottle with no moisture.

Shake well to combine. Keep it outside for 3-4 days. Shake the bottle well to mix the juices. By that time, citron will absorb all the salt and it tastes great.

For further usage,  storage use the refrigerator